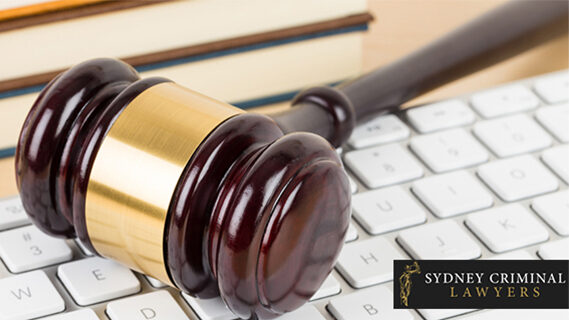 In case you've missed any of them, here's a rundown of the past week's articles:
NSW DPP Prosecuting Guidelines Part 3: Charge Negotiations, Vulnerable and Unrepresented Defendants, Judge-Alone Trials, Jury Selection, Retrials, Proceeds of Crime and the Media
An outline of prosecution policies relating to the negotiation of charges, dealing with vulnerable and unrepresented defendants, considering judge-only trials, deciding whether to retry after a hung jury, proceeds of crime matters and the media.
Click here to read the article
Federal Government Agency Issues Warning About QR Codes
The Australian Signals Directorate has warned that "Scanning a QR code… could result in your personal contact information being used for marketing or criminal purposes".
Click here to read the article
Assange's Momentary Reprieve Opens Way for More Torture and US Extradition on Appeal
The UK refused to extradite Assange due to his mental health, but then denied bail and left the journalist to languish in solitary confinement pending an appeal.
Click here to read the article
Free David Ridgeway: Footage Captures Police Assaulting Aboriginal Man
Another piece of footage has emerged of NSW police officers assaulting an Indigenous man.
Click here to read the article
The Offence of Unauthorised Access to Restricted Data in New South Wales
A Chinese company was found to have 'scraped' information from 1.7 million Australian social media accounts.
Click here to read the article
Mobilising Against the Invasion: An Interview With FISTT's Tameeka Tighe
The activist explains that this year's Invasion Day Rally will seek to draw attention to the "overpolicing of our people, the deaths in custody of our people and the removal of our kids".
Click here to read the article
New South Wales: The Kidnapping Capital of Australia
The Australian Bureau of Statistics reports that 225 out of 534 reported kidnappings occurred in New South Wales.
Click here to read the article
Jailing Is Failing: An Interview With the Justice Reform Initiative's Dr Mindy Sotiri
"The overuse of imprisonment is, without a doubt, one of the greatest failures of our justice system."
Click here to read the article
West Papuan Provisional Government Formed, as Calls to Allow UN Access Increase
The newly formed Provisional Government of West Papua is calling for an end to Indonesian rule.
Click here to read the article
Michael McCormick: The Bigot You Have When the Real PM Isn't Around
Rather than condemn right-wing fanatics whose raid on the US Capital building led to the loss of lives, our acting PM has added local fuel to the fire.
Click here to read the article
What are 'Darknet Markets'?
An Australian man stands accused of running the darknet's biggest marketplace.
Click here to read the article
Why Are Former Long-Term Australian Residents Rioting Inside the Xmas Island Facility?
"People have been pushed to the limit. They are at breaking point over here".
Click here to read the article
My employer wants me to return to the workplace. Can I refuse?
Many are apprehensive about returning to the workplace, but the law makes clear that refusing to do so could have consequences.
Click here to read the article
If you are going to court for a criminal or traffic case, call us anytime on (02) 9261 8881 to arrange a free first conference with an experienced criminal lawyer at Parramatta, the Sydney CBD, Liverpool, Penrith, Bankstown, Chatswood, Wollongong or Newcastle.
Receive all of our articles weekly
Author
Sydney Criminal Lawyers
Sydney Criminal Lawyers®
is Australia's Leading Criminal Defence firm, Delivering Outstanding Results in all Criminal and Driving cases. Going to Court? Call (02) 9261 8881 for a Free Consultation.