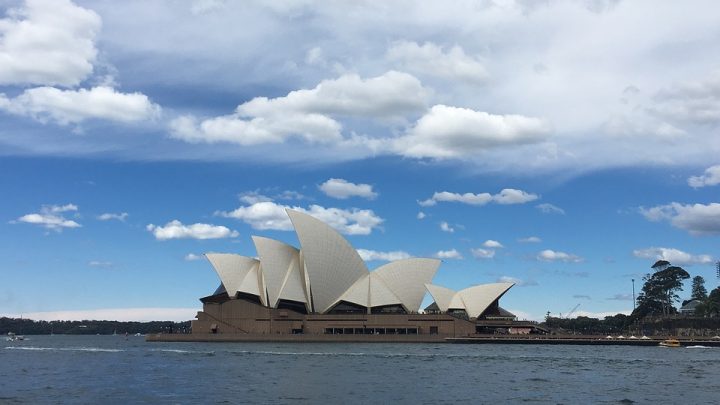 Our video and Blog post below talks about What to look for when choosing a Criminal Law Firm in Sydney.
How to Choose a Criminal Lawyer
Have you been charged with an offence and are wondering what your next step should be?
The thought of hiring a lawyer has probably crossed your mind, but when it comes to picking a criminal law firm, Sydney has an abundance of criminal defence law firms and the process of selecting the best one may seem overwhelming.
So how can you make sure you pick the right one for you and what are the key things you should look for?
Picking up a phone book is unlikely going to be the best option, so it is important to do your research and find out what each firm can offer you.
Budget is probably going to be important to you, and it is important to make sure you don't end up with legal costs that spiral out of control due to overcharging.
The services of lawyers are not known for coming cheap and unfortunately many firms are structured in a way that means they are focused on maximising profits and not on achieving client satisfaction.
Many lawyers may be pressured to take on more clients than they can manage and overcharging for their time in order to meet monthly billing targets.
This of course can add unethically to your bill as well as detracting from the quality of service you receive from your lawyer.
When you have a case pending, you need to know that the people handling it have expertise and experience in dealing with similar charges.
Check the firms and results to see how successfully they have dealt with cases similar to your's.
It is important to choose a specialised lawyer because only they will know the best way to proceed with your case.
An experienced criminal lawyer can fight to have your case dropped even before it goes to trial, saving you time, money and stress.
Finally, client satisfaction extends further than just obtaining the best possible results in court – every year Legal Services
Commissioner receives hundreds of complaints from clients unhappy with the services they received from their lawyers, including overcharging.
Finding a law firm that is focused on dedicating the right amount of time to preparing your case and ensures good communication between lawyers and their clients is essential.
Why Sydney Criminal Lawyers®?
The team at Sydney Criminal Lawyers® has carefully constructed their focus on three key components:
Senior Lawyer Guarantee;
Results; and
Certainty of Price
THE SENIOR LAWYER GUARANTEE
At Sydney Criminal Lawyers®, you are guaranteed to have a senior lawyer representing you in court, not a junior lawyer or an ex-prosecutor who may lack the experience necessary to give you the best representation in court.
Each lawyer working on your case has a proven track record of obtaining exceptional results in criminal and traffic cases ranging from drink driving to murder.
RESULTS
If you have a charge pending, you need a firm with proven track results and client satisfaction. Sydney Criminal Lawyers® will fight hard to have your charges dropped, or if they do proceed to trial, to make sure that you will be represented by the very best.
We are a results-driven firm with a proven track record of getting our clients the best possible outcomes.
Testimonials from our clients evidence the high levels of satisfaction from clients on outcome and how their cases were handled.
None of the lawyers working at Sydney Criminal Lawyers® have received any form of complaint whatsoever.
Principal of Sydney Criminal Lawyers®, Ugur Nedim regularly defends and wins the most serious types of criminal cases – including commercial drug cases, sexual assaults, complex fraud, GBH and murder / manslaughter cases.
He has also conducted over 3,500 local court cases over his career, with a particular emphasis on
drink driving and major traffic offences,
drug possession and supply,
assaults and AVOs,
fraud and dishonesty offences
defended hearings, guilty pleas, bail applications and mental health cases
We believe that we have the highest track record of getting cases dropped, and also securing section 10 dismissals and conditional release orders of charges, meaning our clients don't get a criminal record.
CERTAINTY OF PRICE
We are the first firm to offer 'fixed fees' for criminal and traffic cases, meaning you can know from the outset the amount of money defending your case will cost you.
For more serious cases, we offer realistic estimates, meaning there are no nasty shocks when the bill arrives.
In order to ensure you have the best chance of securing the most favourable outcomes, you need the best possible lawyers.
With Sydney Criminal Lawyers®, you can feel assured that your case will be in experienced and professional hands.
Receive all of our articles weekly