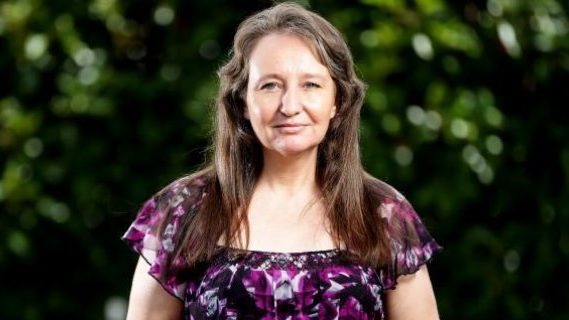 When the Turnbull government passed an amendment bill in February 2016 that legalised "the cultivation and production of cannabis and cannabis resin for medicinal and scientific purposes", it was an admission that medicinal cannabis is a valid treatment that patients use.
However, three years on, most of the estimated 100,000 Australians who use cannabis medicine are still forced to source it on the black market. The TGA has only approved around 3,500 medicinal cannabis applications, while legal locally produced product is just starting to trickle into the market.
Indeed, for the majority of these patients across the country, illicit oil makers are a blessing. That's why many in the community can't believe that it's come to the point where Jenny Hallam has had to plead guilty to serious drug manufacturing and supply charges.
On 5 February, the long-time medicinal cannabis activist – who healed herself and many others – pleaded guilty to two charges in the SA District Court, while another two were dropped as part of a deal with the prosecution. It was a week before she was set to contest the charges in front of a jury.
"Basically, I've taken this as far as I can," Ms Hallam explained in a Facebook post later that same day. "The law in South Australia is different to other states. And this is why I'm not getting the same consideration as a few people are in other states."
A healer, not a dealer
"The state should never have prosecuted Jenny Hallam," stressed SA Greens MLC Tammy Franks, who's been providing her with support. "It was clear that the intent from her end was never to be a drug dealer."
SA police raided Ms Hallam's house in northern Adelaide on 4 January 2017. There was a three month delay before she was officially charged for supply and manufacturing of cannabis oil. And in February last year, police laid two additional charges for supply and manufacture of cannabis resin.
Ms Hallam had been supplying chronically ill patients with the oil she manufactured free of charge, after she'd previously healed herself of the chronic pain she'd been suffering for two decades. Prior to her switch to cannabis medicine, the long-term use of painkillers had proven ineffective.
"We've seen the federal parliament pass laws to legalise medicinal cannabis and yet people are caught in a fictional limbo, where they still can't really access it," Ms Franks told Sydney Criminal Lawyers. "It's much easier to access through the black market than it is through the medical system."
No defence open to her
In her Facebook post, Ms Hallam said that whilst the police were raiding her home, she was angry and she wanted to make them feel guilty, so she told them about the kids and the terminally ill who would suffer because they'd lose access to the medicine she was producing.
"And unfortunately, that stuffed me up," she declared, "because I was making admissions the whole time."
Ms Hallam had wanted to argue a defence of medical necessity, which means that her patients' needs were so dire that it was necessary for her to break the law, in order to provide them with life-saving cannabis medicine.
To argue this defence, she needed a medical expert to give evidence that "it was the cannabis oil that was helping the people". But, Hallam explained that doctors are still being vilified for supporting cannabis. And because of this "old school mentality", no doctor would testify on her behalf.
And according to Ms Hallam, under the SA justice system, arguing the defence of necessity also requires all the patients involved to front up to court, and considering the large number of people this wasn't practical. "So, because of that I have been forced to plead guilty," she added.
An oil producing precedent
However, Ms Hallam might have fared better in another jurisdiction. On 29 November last year, a NSW District Court jury found renowned medicinal cannabis practitioner Dr Andrew Katelaris not guilty on some serious charges relating to the manufacture and supply of cannabis oil.
The doctor actually appeared on television and, in a calculated act of civil disobedience, revealed his clandestine medicinal cannabis laboratory to the entire nation, as he wanted to test whether the medicinal necessity defence would hold up in court. And it did.
"The one case by itself is a small victory," Dr Katelaris said over the phone on the afternoon following his acquittal. "But, what we want to do is to use the principles raised in this to defend other oil makers who are facing criminal charges."
Sentencing through a healing lens
Dr Katelaris wasn't the only cannabis medicine supplier who got a sympathetic nod from the justice system. Barry John Futter was sentenced to a 12 month good behaviour bond in October last year, after police seized 215 plants in 2016 that he was growing for Church of Ubuntu patients.
In summing up, Judge Roy Ellis said it was clear Mr Futter was cultivating the plants for non-profit medicinal purposes. And he lamented the fact that NSW law doesn't recognise a distinction between growing recreational cannabis to turn a profit and cultivating it to benefit the sick.
And the NSW District Court judge said that while this distinction can't be found in the law, there was no reason why it shouldn't appear there. And in the meantime, he said the distinction "should be found in the sentencing principles applied by a sentencing court when dealing with such offences".
Facing serious time
When asked if there's a difference between the handling of medicinal cannabis cases by the SA justice system compared with other jurisdictions, Franks said, "I'm advised that the situation available for Jenny was far less amenable to her situation as somebody who wasn't dealing drugs, but was a healer."
And in regard to the state so persistently pursuing Ms Hallam, Ms Franks made clear that she believes "it's abhorrent and disgusting that someone like Jenny who is a sufferer, and only thought to help others, is facing serious gaol time".
And as Ms Hallam returns to court to be sentenced on 12 April, it's hoped that compassion prevails.
Receive all of our articles weekly