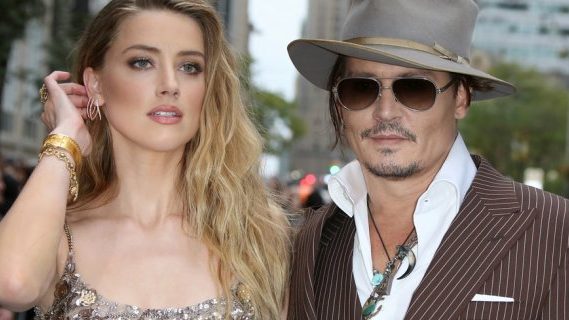 A few months ago, Johnny Depp and his dogs made headlines when it was revealed that the dogs had actually entered the country illegally.
Under the Quarantine Act 1908, anyone wanting to bring animals into Australia must have an import permit to ensure they are not carrying any diseases into the country.
In April, a bio-security officer visited and found the two illegally imported dogs on the Gold Coast property where Depp and Heard were staying.
The incident sparked controversy – with agriculture minister Barnaby Joyce handing Depp and wife Amber Heard an ultimatum: take the dogs out of the country within 72 hours or Boo and Pistol (the dogs) would be destroyed.
Unsurprisingly, the pair fled with their dogs before the deadline expired. In May, Heard told the media:
"I have a feeling we're going to avoid the land down under from now on, just as much as we can, thanks to certain politicians there. I don't know, I guess everybody goes for their 15 minutes, including some government officials."
Depp eventually returned to Australia for the filming of the fifth and newest Pirates of the Caribbean movie, and Heard changed her mind and made a return visit this month.
Although the illegal canine arrivals came and left months ago – it's not over for Depp and Heard.
Heard – but not Depp – has been charged over the incident, and is due to appear in a Queensland courthouse on September 7.
Heard said she and Depp would avoid Australia after the way the country has treated them.
What are the charges?
Heard is facing two counts of illegally importing dogs and one count of producing a false document.
They are both Commonwealth offences.
Section 67 of the Quarantine Act 1908 makes it an offence to knowingly import, introduce or bring into any port or other place in Australia a disease or pest, or any plant or animal or other thing in contravention of the Act.
The maximum penalty is ten years imprisonment if the case goes up to the District Court, or two years if it stays in the Local Court. The maximum fine is $20,400.
Making false statements, either written or oral comes, with a maximum prison sentence of one year, and a maximum fine of $10,200.
The Office of the Director of Public Prosecutions (ODPP) has not commented on why Depp has not been prosecuted.
What if Heard and Depp didn't even realise they were breaking the law?
Unfortunately for Heard, ignorance is no excuse when it comes to the law.
But although one of the offences comes with a possible decade in prison time, those who are found guilty usually receive fines-only.
Barnaby Joyce has decided that he has said enough about the incident – announcing that he will not be making any further comment.
Receive all of our articles weekly