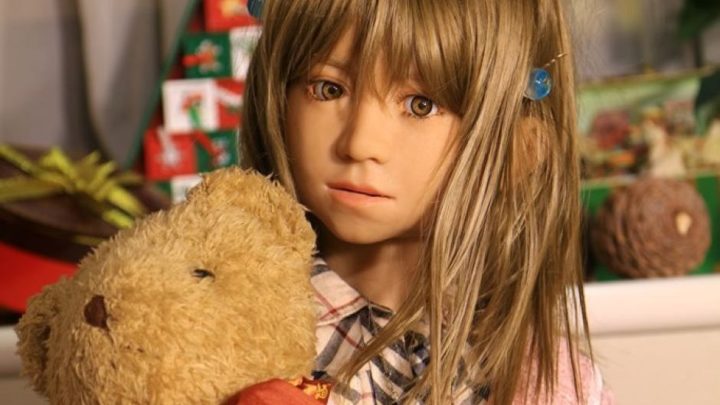 Sexual offences involving children incite the highest levels of public condemnation.
A conviction relating to child pornography – now referred to as 'child abuse material' under most laws – can affect not only a person's freedom, but tarnish them for life in the eyes of the community.
And while laws prohibiting the possession, dissemination and production of child abuse material apply to images of real life children, they can also extend to images of fictitious children and objects resembling children.
Child Pornography and Child Abuse Material Laws
Criminal laws regarding child abuse material exist at Commonwealth, State and Territory levels.
Commonwealth Laws
The Criminal Code Act 1995 (Cth), which applies throughout Australia, contains several offences prohibiting the production, distribution and accessing of material that sexualises children.
Under section 474.22 of the Code, it is a criminal offence to use a carriage service, such as the internet, to:
Access child abuse material;
Cause child abuse material to be transmitted;
Transmit, make available, publish, distribute, advertises or promote child abuse material; or
Solicit child abuse material.
There is a further offence under s474.22A of the Code regarding the possession or control of child abuse material via a carriage service, which applies whether a person intended to access the material or not.
Section 471.19 prohibits the use of a postal or similar service for child abuse material, while section 471.20 prohibits possessing, controlling, producing, supplying or obtaining child abuse material for use through a postal or similar service.
Each of these offences carries a maximum penalty of 15 years imprisonment.
New South Wales Laws
At a State level, under section 91H of the Crimes Act 1900 (NSW) makes it an offence to produce, disseminate or possess child abuse material with a maximum penalty of 10 years imprisonment.
"Child abuse material" is that which depicts:
A child that is the victim of torture, cruelty or physical abuse, or
A child engaged in a sexual pose or a sexual activity, or
A child in the presence of another person that is engaged in a sexual pose or sexual activity, or
The private parts of a child.
Defences and Exceptions
There are defences and exceptions to both Commonwealth and New South Wales offences where the material is for artistic, journalistic or medical purposes or otherwise for a public benefit.
However, a number of relatively recent decisions indicate that current laws can apply to a wide variety of material not always clearly related to child abuse.
Cartoons
Child abuse material under does not only encompass depictions of real children, but also fictional characters and drawings depicting someone who appears to be under the age of 18.
In the case of McEwen v. Simmons, the NSW Supreme Court upheld a child abuse material conviction where the material accessed cartoons of children from The Simpsons engaging in sexual interactions.
The issue in dispute was whether the cartoon characters fell within the definition of a 'person' under the NSW offence.
The Court ultimately found that offence was made out because 'person' includes fictional or imaginary characters, whether or not they are a realistic representation.
Books
Court have also found that child abuse material includes written descriptions of child sexual abuse.
In the Tasmanian Supreme Court case of Traynor v McCullough, a man was convicted under laws equivalent to those in New South Wales for possessing a copy of 'The Pearl' – a Victorian era collection of erotic stories.
The book in question included descriptions of children as young as 12 years of age engaging in sexual activity with children and adults.
Fantasies
The production of child abuse material can also include descriptions of fantasies made by a person, whether or not the fantasies are based in reality.
In the New South Wales Court of Criminal Appeal case of R v Jarrold, the defendant had been convicted of the production of 'child pornography' for communications in a chat room describing intercourse with underage males.
In the course of the man's sentencing appeal, the court remarked that "whether or not the material discussed in the communications was the result of fantasies or accounts of actual events was irrelevant".
Dolls and objects
Recent laws have come into effect at a Federal level to deal with the existence of 'child sex dolls' and inanimate objects which resemble persons under the age of 18.
An offence of 'possession of a child-like sex doll' is now outlined under section 237A.1 of the Code, carrying a maximum penalty of 15 years imprisonment.
This offence will be made out if:
A person possesses a doll or other object; and

The doll or other object resembles 

a person who is, or appears to be, under 18 years of age; or

 a part of the body of such a person; an

a reasonable person would consider it likely that the doll or other object is intended to be used by a person to simulate sexual intercourse.
The definition of child abuse material under the Criminal Code also now includes the following subsection:
"material that is a doll or other object that resembles:
a person who is, or appears to be, under 18 years of age; or
a part of the body of such a person;
if a reasonable person would consider it likely that the material is intended to be used by a person to simulate sexual intercourse."
In January 2020, a South Australian man was arrested for allegedly importing a child-life sex doll from overseas under fresh state criminal laws dealing with this material.
Last updated on
Receive all of our articles weekly
Author
Jarryd Bartle
Jarryd Bartle is an Associate Lecturer in Criminology and Justice Studies at RMIT University and a consultant for the
Bridge of Hope Innocence Initiative
, which investigates claims of wrongful conviction and advocates for systemic reform to protect against miscarriages of justice.