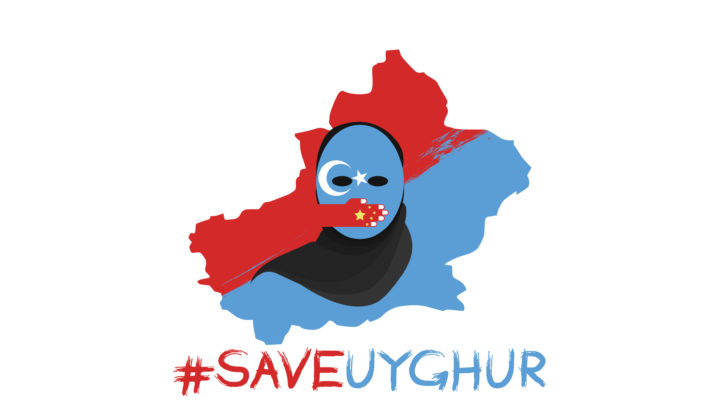 Right now, there are over a million mainly Muslim Uyghurs and other Turkic minorities being arbitrary detained in political indoctrination camps in the Chinese far western province of Xinjiang – or the country of East Turkestan, as the locals know it.
However, for the estimated 12 million Uyghurs living outside of the camps, daily life is becoming almost as oppressive as it is for those behind bars. Their lives are today being monitored by a mass surveillance system known as the Integrated Joint Operations Platform (IJOP).
Human Rights Watch (HRW) has documented that the IJOP collects data on citizens from a network of interconnected systems. These include CCTV cameras, wifi sensors, checkpoint systems, institution databases, as well as an app authorities use to collect citizens' personal data.
As the IJOP continuously collates this differing information, it flags any behaviour it finds suspect. And it's these so-called "micro-clues" – which can involve using more electricity than usual or donating to a mosque – that can lead to an investigation or even, detention in a concentration camp.
Mass social control
Chinese president Xi Jinping launched Operation Strike Hard in Xinjiang in 2014. And as Australian Uyghur activist Talgat Abbas explained last week, this crackdown is thought to be related to the Belt and Road Initiative, which will link China with Europe via land.
The implementation of the IJOP is one part of Strike Hard. Running since August 2016, the surveillance system ostensibly aims to control terrorism, but in reality, it's much more focused on controlling the local Indigenous population in a region of rising economic importance.
HRW released its report China's Algorithms of Repression in May last year, which consists of a detailed study of the phone app the Xinjiang Public Security Bureau – the police – use to interact with the IJOP. And through this, researchers gained a better insight into the entire system.
The IJOP police app has three broad functions, which involve the collecting of citizens' personal information, reporting on any activities that authorities deem suspicious, and the prompting of investigations.
Indeed, it's said the IJOP raises so many potential investigations that officers are having trouble keeping up with them.
Orwell's vision of the future
Unsurprisingly, the operation of the IJOP violates human rights that are guaranteed under international treaties, some of which China is a party to. However, perhaps more unexpected is that the mass surveillance system also operates outside of Chinese domestic law.
And while Xinjiang is one of the most heavily surveilled regions on the planet, there are elements of the IJOP that can be found operating throughout China within its growing electronic monitoring network that has eyes all citizens.
"The constant surveillance and heavy securitization has created a suffocating and miserable atmosphere in East Turkistan," World Uyghur Congress president Dolkun Isa told Sydney Criminal Lawyers back in May 2018.
"Every move is tracked by security cameras, all online activity is censored or monitored, and any expression of dissent is punished."
Receive all of our articles weekly