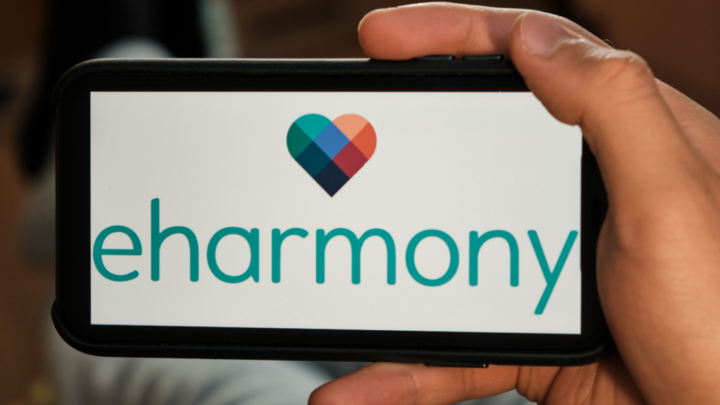 As tens of thousands of single Australians continue to turn to dating apps to find companionship and love, the price of meeting someone special keeps getting higher. 
And although many people are prepared to pay the hefty prices, the ACCC is warning consumers to read terms and conditions carefully before signing up, or face the possibility of being charged much more than expected. 
The Australian Consumer watchdog has launched a case in the Federal Court against online dating service eHarmony, alleging that it has misled Australian consumers about cancellation fees, renewal prices and the duration of memberships. 
'Misleading representations'
The Australian Competition and Consumer Commission (ACCC) said it has received hundreds of complaints about eHarmony and the allegations in its case against the dating service relate to conduct dating back to at least November 2019, and is ongoing. 
The ACCC's case specifically alleges misleading representations by eHarmony, including in relation to statements that it offered 'free dating', and yet didn't actually show members pictures of potential partners unless they bought more expensive memberships. 
The watchdog also alleges that eHarmony breached Australian Consumer Law through failing to accurately display pricing and cancellation options, thereby making it difficult for users to opt out of automatically renewals.
Automatic renewal 'traps'
The ACCC alleges that eHarmony failed to prominently disclose automatic renewal pricing, which was only displayed in small font late in the purchase process and within its lengthy terms and conditions, a document very few people actually read.
ACCC Chair Ms Gina Cass-Gottlieb has said the alleged breaches are 'disappointing', particularly given the ACCC consulted with eHarmony and other dating sites back in 2016 to develop a set of best practice guidelines to assist dating sites to ensure they provided consumers with transparent, clear information.  
But the issue of "subscription renewals" is a fairly widespread problem, not just inherent in dating sites and apps, and in recent months the ACCC has put all digital platforms on notice with regard to what it calls "subscription traps" – warning tech companies that they need to be very clear with consumers about renewals and cancellation options.  
Advertising and marketing claims
The ACCC has also been scrutinising the digital advertising and marketing practices of digital companies across a number of industries. 
Since the pandemic, online companies have boomed – they were a blessing during the lockdowns when we had little choice but to shop, entertain ourselves, and socialise online, and most are still thriving. 
Romance related scams
In 2019, the ACCC's Scamwatch reported that one-fifth of scams were romance and dating related, and the total financial losses of about 4,000 scams tallied $28.6 million. Around 37.5 per cent of reports to Scamwatch resulted in a loss, with an average loss of more than $19,000.
Then, in 2020, along came the pandemic and scams of all kinds became much more prevalent, and scammers found all sorts of crafty new ways to defraud innocent people. Statistics compiled during lockdowns showed that cyber crime was increasing  across the board. 
The advice to those lonely hearts who interact on online dating sites is typically for everyone to take sensible precautions, be mindful of the information you share, and stay safe, and while it's important to be wary of the people you might meet, people using online dating services should also be able to have confidence that the site they've chosen to use is also trustworthy. 
As ACCC chair Ms Gina Cass-Gottlieb has noted, "dating apps provide important services that are used by many Australians to meet new people and make connections, and they have become an intrinsic part of many people's social lives. 
These are personal services, and consumers may bring a different state of mind to these interactions than a commercial one. In addition, some consumers who use these apps may be more at risk from misleading or manipulative selling practices than they would be in other, less personal transactions." 
What is Australian Consumer Law?
The ACCC is the national administrator of Australia's Consumer Law, which is set out in the Competition and Consumer Act 2010.  
The legislation was enacted to protect consumers from unfair business practices. It applies to Australian businesses as well as any person or organisation conducting business in Australia – this includes businesses that are overseas owned, such as eHarmony, which has its base in the US.  
Australian consumer law covers such issues as: 
Fair contract terms law covering standard form consumer and small business contracts;
Consumer rights when buying goods and services;
A national product safety law and enforcement system;
A national law for unsolicited consumer agreements covering door-to-door sales and telephone sales;
National rules for lay-by agreements; and penalties, enforcement powers and consumer redress options.
Advertising and promotion

 

Anti-competitive business practices

 
The ACCC has significant resources to educate companies and encourage compliance with the Competition and Consumer Act 2010 and the Australian Consumer Law. It also has power to take enforcement action. Breaches of the law can attract fines and pecuniary penalties.
In addition to Australian Consumer Law, the Australian Securities and Investments Commission Act 2001 (ASIC Act), is enforced by ASIC, so that financial products and services are treated in the same way. The ASIC Act also applies to all Australian businesses and overseas businesses conducting operations in Australia. 
Receive all of our articles weekly
Author
Sonia Hickey
Sonia Hickey
is a freelance writer, magazine journalist, and owner of 'Woman with Words'. She has a strong interest in social justice and is a member of the
Sydney Criminal Lawyers®
content team. Sonia is the winner of the Mondaq Thought Leadership Awards, Spring 2022.