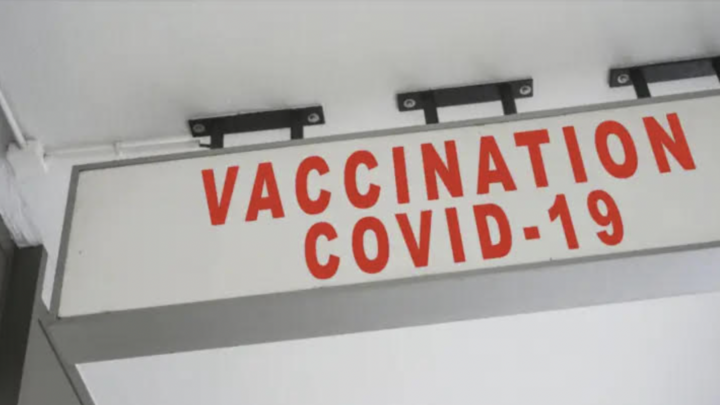 The fact there are thousands of Australians still waiting for compensation after filing vaccine injury claims speaks volumes about the inefficiency of the Federal Government and its ignorance of what welfare is actually for. 
Like bushfire and flood victims, who have been largely ignored after the initial event 'subsides', people who have suffered Covid-19 vaccination injuries are now having to watch their lives fall apart and suffer unnecessary duress because the Federal Government can't get its act together.
Long waits for claims to be processed
There are currently calls for The Covid-19 Vaccine Claims Scheme to offer provisional payments to those facing long waits. What a ridiculous solution – another layer of red tape is hardly what's needed here. What's required is swift decision-making and action. 
It's been acknowledged by Services Australia that the process for approving claims can be complex and often applicants are asked for additional information. Delays can be caused by the need for medical professionals or other specialists to review applications. 
But applicants have also criticised the lack of proactivity by services Australia, which administered the scheme. They say they are often left to chase applications themselves to get answers and assist with progress. These people are sick – certainly they don't need the additional burden of jumping through endless hoops to prove they are. One couple has reportedly spent thousands of dollars on medical specialists and health reports just in order to complete their application. 
'All care and no responsibility'
It is exactly this "all care and no responsibility" attitude that characterised the Morrison Government's decision to allow state health authorities, and businesses themselves, to push vaccine mandates –  at all costs.
So too is the underlying assumption that anyone applying for welfare intends to 'rort' the system. This dangerous attitude has crept into the welfare system in recent years  and is becoming increasingly widespread. 
It has meant that the onus of proof of eligibility is placed firmly on applicants. And while this might seem like a logical test for merit, it is basically the same rationale which caused the Robodebt disaster.  
The fact is that ordinary Australians rarely rort the system. More often than not, it is the large corporations which do – they avoid paying tax, and there are a number who received millions of dollars worth jobkeeper payments during the pandemic, and have been let off the hook, while Centrelink chases about 11,000 ordinary people for jobkeeper debts. 
Our governments too, at both a state and federal level have a history of being very cavalier when it comes to spending public money without justification or accountability. 
Vaccines – not 'safe for all.'
During the pandemic, governments, pharmaceutical companies and mainstream media all relentlessly pushed the message that vaccines were 'safe' despite the fact that early on many people of all ages began to suffer signs of thrombosis and myocarditis as a direct result of vaccines. 
The 'safety' of vaccines has also subsequently been called into question with allegations that Pfizer falsified trial data. 
Governments around the world are now having to accept that the vaccines were not 'safe for all' and now there is a mess to clean up. 
And the Australian government should be no different. 
It has to be said that there is something deeply disturbing about the fact that those in authority won't acknowledge that there are people who are genuinely suffering, and they are suffering because they agreed to be injected with a vaccination that they were assured was safe. 
The pandemic response – in hindsight – was flawed in many ways, not just here, but globally. And while it is widely understood that government's didn't necessarily have a text book of instructions to follow, there are valid questions around whether people made the decision to be vaccinated because they felt coerced by health policies, or felt under duress to get the jab because there was threat to their livelihoods, or their freedom of movement. 
Victims must be acknowledged
Now that the immediate health threat has passed, we need to learn from these mistakes, which most definitely includes acknowledging the victims of medicine that was promoted – widely – as a panacea. 
The funds available to these people are taxpayer funds. Many taxpayers would agree they should be spent generously for the purpose for which they were intended, otherwise, the very real possibility is that we will end up with a class action, of the likes of Robodebt, which will not only cost us all more financially, but delay justice.
The Albanese Government only recently spent millions of dollars on an inquiry into Robodebt so that it could learn from the mistakes made by Scott Morrison and his colleagues. 
Well, if the lessons have been learned, now it's time for the exam. 
A number of bright red flags around the Covid compensation scheme have been raised. They're being waved. Are we going to ignore them and cause further problems? Are we going to chalk the Covid-19 Vaccine Claims Scheme up as another dismal (expensive) failure?  Are we going to continue to ignore these vaccination injured people and marginalize them? Or are we going to ensure that they have access to the compensation they need?
Receive all of our articles weekly
Author
Sonia Hickey
Sonia Hickey
is a freelance writer, magazine journalist, and owner of 'Woman with Words'. She has a strong interest in social justice and is a member of the
Sydney Criminal Lawyers®
content team. Sonia is the winner of the Mondaq Thought Leadership Awards, Spring 2022.