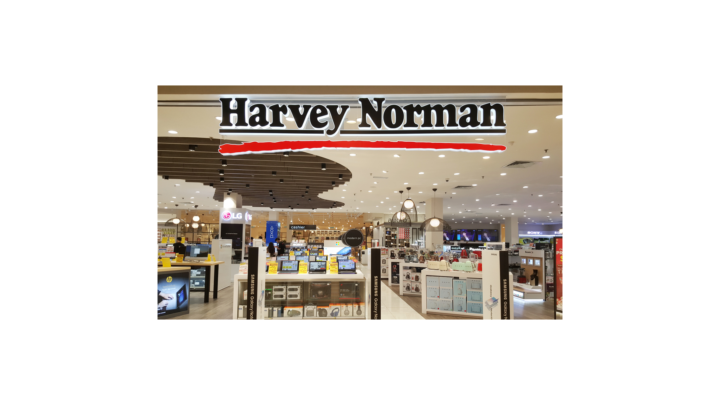 Retailer Harvey Norman is one of several large corporations that have refused to pay back JobKeeper subsidies despite making record profits during COVID-19.
The companies have maintained their stance despite public pressure repay the money, which was intended to keep people in work and businesses afloat during the pandemic.
Pressure to pay back
Harvey Norman received $22 million in JobKeeper subsidies, despite reporting a net profit after tax of $462m for the last six months of 2020 – up 116% on the same time period in the previous year.
Harvey Norman Shareholders will receive dividends totalling $249 million, of which billionaire Gerry Harvey, the chain's owner, is set to personally receive $78 million.
Some companies profit during COVID
About 70 Australian corporations recorded increased profits for investors during the COVID-19 period, while at the same time receiving JobKeeper payments and other taxpayer funded support.
JobKeeper was designed to ensure companies could afford to keep paying workers while their profits took a downturn. Despite this financial support, some large corporations still stood-down staff or forced employees to take leave.
Companies that have voluntarily paid back subsidies include  Nine Entertainment, Dominos, Super Retail Group and Toyota.
Others that have not, so far, include Harvey Norman and car dealership group AP Eagers which is set to pay out its shareholders $64 million after receiving $130 million in JobKeeper payments.
No legal obligation to repay
Many are unable to understand why these profitable corporations have not been compelled to repay the money, given the federal government had made it clear the funds were only available to smaller businesses that saw a downturn of at least 30% in turnover and large companies that had a 50% fall.
Taxpayers are asking why the government, despite the haste in passing the incentive, failed to make it obligatory for those that did not ultimately fulfil the criteria to repay the funds.
However, this appears to be the case – with federal treasurer Josh Frydenberg confirming there is no legal obligation to repay, regardless of whether businesses and companies were profitable or not.
Social, ethical and moral obligation to repay
Despite this, many Australians feel that profitable companies should do the right thing and repay the funds, especially given that many companies and the overall economy is doing it tough.
They believe it is immoral for big business to take advantage of a difficult situation, and many have even vowed to boycott companies that have put greed ahead of that they consider to be the right thing to do.
Many business have closed their doors, while others continue to struggle
Meanwhile, thousands of businesses – especially small businesses with limited cash or assets to draw upon – have shut down as a result of the downturn in business, while thousands of others are barely keeping their heads above water.
Businesses struck by Melbourne's most recent lockdowns can no longer receive JobKeeper assistance and have had to rely on grants.
It has been reported that the Victorian government has received 72,800 applications for grants under its Business Costs Assistance Package and nearly 6,000 under its larger Licensed Hospitality Venues Fund.
There are also concerns that  the latest round of financial relief for individuals in Victoria has been alarmingly slow to get to where it's needed with figures released last week which showing that less than 8,000 people had so far received emergency cash payments from the federal government, just as the emergency support was due to cease.
Sole traders earning less than $75,000 per year in particular have done it tough, finding themselves not eligible for any Government support for loss of income.
Doing it tough
'And while the Federal Government keeps trotting out the supposed 'good news' about the Australian economy, the truth is that a huge percentage of Australians are still struggling to find work, pay bills or even keep a roof over their own heads.
And yet, the rich getting richer is an eerily familiar story.
Every year at tax time, we see the published list of large, particularly foreign-owned corporations which get away with paying little or no tax.
Ordinary Australians, in particular small businesses, get slugged and then find themselves relentlessly pursued by the ATO if they make an error calculating their taxes, or underpaying them.
It's not clear whether the federal government or the ATO will put pressure on profitable companies to pay back JobKeeper.
The Greens Party has set up a petition on its website calling for this to occur, so that the money can be allocated to those who need it most.
Receive all of our articles weekly