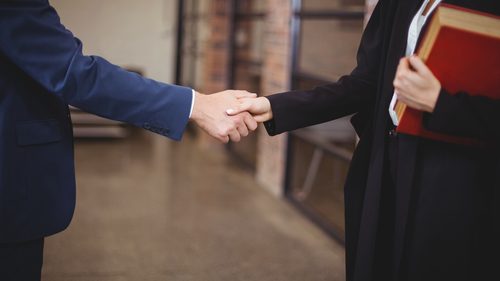 It was revealed late last year that a criminal defence barrister in Victoria – referred to as 'EF' – was paid as an informant to provide police with information about 386 people that led to their arrest, including her own clients such as Underworld figure Tony Mokbel and his associates.
The gross breach of professional obligations to act in the best interest of her clients, to maintain client confidentiality and not to act pursuant to a conflict of interest was described by the High Court of Australia as "fundamental and appalling".
The Court refused an application for a suppression order by Victoria Police, finding it was imperative the information be made public despite the danger to the lawyer.
The Court called into question the integrity of convictions based on the lawyer's information, remarking "… that the prosecution of each convicted person was corrupted in a manner which debased fundamental premises of the criminal justice system…. And the maintenance of the integrity of the criminal justice system demands that the information be disclosed and that the propriety of each convicted person's conviction be re-examined in light of the information."
It was equally scathing of police, stating "Likewise, Victoria police were guilty of reprehensible conduct in knowingly encouraging [the informant] as they did and were involved in sanctioning atrocious breaches of the sworn duty of every police officer to discharge all duties imposed on them faithfully and according to law without favour or affection, malice or ill-will."
The decision has paved the way for dozens if not hundreds of appeals against conviction and sparked a Royal Commission.
New revelations
At the time, it was thought the lawyer had been on the state's police informant list from 2005 to 2009.
However, it has since been revealed she commenced working as an informant in 1995, raising questions about the extent of her conduct.
Perhaps of even greater concern are revelations by the state's Attorney-General Jill Hennessy there were "further informants who held obligations of confidentiality". The ABC says it understands "there are six lawyers who acted as informants" – a situation which would undoubtedly further undermine integrity of the criminal justice system and pave the way for appeals.
The revelation has reportedly already led to Commissioner Malcolm Hyde of the Royal Commission being stood down due to the "overlap between the matters of interest and Mr Hyde's time at Victoria Police".
The saga has also done great damage to the Victorian legal fraternity, and justifiably so, with many lawyers in New South Wales seeing a significant increase in requests for legal representation by clients facing criminal charges in Victoria.
Law Council of Australia president Arthur Moses SC has described the situation as "very troubling". He explains that lawyers are only permitted to breach client legal privilege in "exceptional circumstances… For instance if a client tells you that they are going to murder somebody or assault somebody".
Receive all of our articles weekly