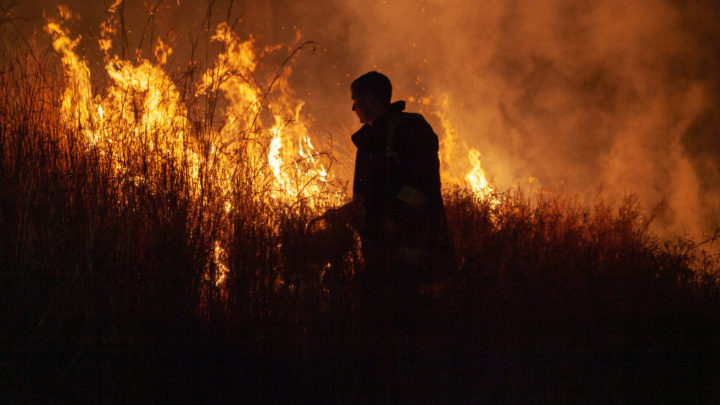 Kicking in extremely early, this year's fire season has been unprecedented in its intensity. In NSW and Queensland alone, over 3 million hectares have been destroyed. While last Friday saw over 200 bushfires raging across five states.
And the ferocity of the fires in NSW doesn't seem to be abating. The Gospers Mountain mega-fire is still blazing after it first struck in late October. And eight lives have been lost thus far to the fires in this state, with the last tragedy involving the deaths of two NSW Rural Fire Service (RFS) volunteers.
The volunteer-based RFS is the main bushfire fighting agency in this state, while Fire and Rescue NSW operate in urban areas. However, unknown to many, there is a third entity involved in local firefighting efforts, which involves groups known as "black ops" brigades operating unofficially.
Black ops are grassroots, volunteer firefighting outfits that lend a hand when the situation becomes too drastic for the RFS to continue on unassisted. Black ops fighters are often deployed into local areas, where they're part of the community and when the under resourced RFS can't make it.
Resourcing the unfunded
During the current crisis, these unsung heroes are becoming an increasingly important aspect of the response, as fires continue to sweep through the region, which, right now, is the worst hit state. And because of this, black ops are morphing into more cohesive and coordinated teams.
Further compounding current firefighting efforts is the fact that the Berejiklian government has prioritised cutting the funding to vital state firefighting services. So, it's unsurprising that these community-based unofficial fighters are acting off their own bats to save their own townships.
And this is why Dignity Water and Sydney's 24/7 Street Kitchen and Safe Space are running a fundraiser, so members of the community can chip in and provide these grassroots fire defenders with some of the fighting equipment they so desperately need.
Digging deep
Fundraiser spokesperson Lanz Priestley told Sydney Criminal Lawyers that while the government is cutting back on funding services, and the black ops are becoming increasingly necessary, it's time for locals to step up and help their fellow community members in protecting them from the flames.
"We've got people out there that know how to defend their communities that are substantially ill-equipped to do it," Priestley said, adding that he'd even heard from a black ops group that he's been working with that actually had to lend the RFS chainsaws because they didn't have any.
Well-known for having run the Martin Place homeless tent city a few years back, Mr Priestley said he's currently in touch with around 85 of these clandestine organisations. And he outlined that the fire pump and hose kits these fighters need retail at around $1,700 each.
"At the end of the day, these groups are the under resourced end of a combined effort to keep us safe from those fires," Mr Priestley emphasised. "And our water supplies, I might add."
"We in Sydney might be less impacted by these fires than other parts of NSW, but if ash gets into our water supply, we've got a huge problem."
If you would like to donate to help provide black ops firefighters with the necessary equipment they need, you can do so here.
Last updated on
Receive all of our articles weekly