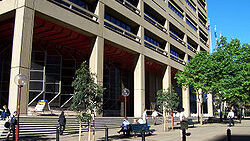 Salim Mehajer will spend Christmas behind bars after having his application for bail refused ahead of his sentencing hearing next year.
Last month, Mr Mehajer was found guilty of two counts of perverting the course of justice and one of making a false statement on oath amounting to perjury, relating to a car crash three years ago. Judge Peter Zahra refused bail on the Supreme Court of New South Wales, and confirmed a date in February 2021 for Mr Mehajer's sentencing hearing.
'Fake' car accident in 2017
The charges relate to a car accident which occurred while Mr Mehajer was on his way to court in 2017 to faces charges of assault occasioning actual bodily harm after allegedly throwing an EFTPOS machine at a taxi driver outside the Star Casino, and larceny for allegedly taking and throwing the driver's phone out of the car.
Mehajer was also facing assault charges after allegedly closing a car door on a reporter's hand.
The matters were listed for hearing in Downing Centre Local Court on 16 October 2017 when Mehajer's criminal defence lawyer advised the court that his client had been involved in a "serious accident" on his way to the courthouse.
Mehajer was treated by paramedics at the scene, placed in a neck brace and taken away by an ambulance in full view of television cameras. The two female occupants of the other vehicle were uninjured.
Insurance fraud
However, after investigations, Police alleged that Mr Mehajer had actually arranged the collision to have the court hearing adjourned.
As part of those investigations Police also began looking into suspicious insurance claims and allegations that Mr Mehajer had forced other people – friends and relatives and associates – to take the blame for several speeding tickets he had received in 2016.
It's understood that he is also under investigation for undervaluing his luxury cars to avoid paying stamp duty. He is already in significant debt to the ATO and was forced to declare bankruptcy in 2018.
On the other side of the law
The disgraced businessman, who was once the former deputy mayor of Auburn Council, is no stranger to the justice system, having, since 2012, had several other brushes with the law for offences that include dangerous driving, drug possession, intimidation, breaching an AVO and failing to declare political donations.
There are also a number civil lawsuits against him in relation to money owed.
Electoral fraud
In 2018, Mr Mehajer faced trial over electoral fraud in relation to allegations that both he and his sister submitted fake online applications to enrol or update voter details to the Australian Electoral Commission (AEC) in the lead up to the 2012 Auburn City Council election.
The applications included names of their family members and friends primarily, although they did not reside in the   Auburn local government area and were not entitled to vote in the local council elections.
Both Salim and Fatima Mehajer stood as candidates in the election, with Salim Mehajer successfully elected as a Councillor on Auburn City Council and also as Deputy Mayor.
Mr Mehajer was convicted and spent almost a year behind bars, where it is alleged that he assaulted a prison guard and was placed in solitary confinement.
In February this year, he will face sentencing for attempting to pervert the course of justice and perjury,
The offence of perjury in NSW
Perjury is an offence under Section 327 of the Crimes Act 1900, which carries a maximum penalty of 10 years in prison.
To establish the offence, the prosecution must prove beyond reasonable doubt that:
You made a false statement under oath or affirmation
The statement was in, or in connection with, judicial proceedings
The statement concerned a matter that was material to those proceedings, and
You knew the statement was false or did not believe it was true.
The maximum penalty increases to 14 years in prison where the prosecution proves you intended to procure the conviction or acquittal of a person for a 'serious indictable offence', which is an offence that carries a maximum penalty of at least 5 years in prison.
A 'judicial proceeding' is defined by Section 311 to cover any proceeding before a court, tribunal or commission where evidence may be taken on oath. Whether a statement is 'Material' to the proceedings is a question of law.
Examples of Perjury may include:
Falsely stating in a court, tribunal or commission that another person committed a crime
Falsely providing an alibi in a court, tribunal or commission, or
Falsely swearing an affidavit which is used in connection with proceedings
Defences to perjury include duress and necessity.
Receive all of our articles weekly