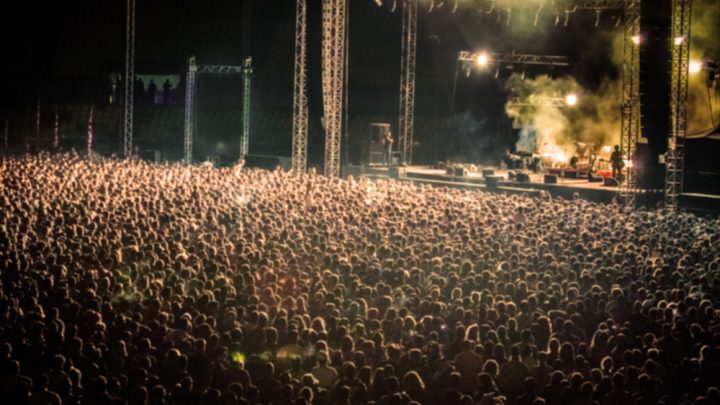 Another year, another Splendour – and for the 30,000 music lovers who donned gumboots and braved the copious amounts of mud and rain, the event was a great success, with artists such as Tame Impala, Florence and the Machine, Mark Ronson and Blur headlining the three-day festival.
But for others, the weekend was less than spectacular, with police charging 92 people with drug offences, and another 75 people being issued with cannabis cautions.
Several others were charged with using illegal flares during sets by Blur, Tame Impala and The Dandy Warhols.
Biggest Drug Busts at Splendour
As usual, drug detection dogs made an appearance at main entry points to the festival, with police intent on cracking down on illegal drug use.
Police made several major drug busts over the Splendour weekend, with one pair of 18-year-old men caught with a tin of 398 cardboard tabs of a substance believed to be LSD.
Another woman, aged 21, was found with 123 capsules of MDMA, as well as a bag of cocaine, while a 19-year-old male was caught with 7 MDMA capsules, 3.4 grams of cannabis and 53 capsules of magic mushrooms.
A total of 468 grams of illegal substances were seized over the weekend, and just under 100 court attendance notices were issued.
However, the number of drug-related arrests was significantly lower than last year's festival, at which 159 people were arrested for drug offences, and more than a kilo of drugs were seized. Police estimated that cannabis comprised around half of last year's drug haul, with ecstasy coming in a close second.
Police have praised festival-goers for the apparent reduction in drug use at this year's festival, despite clouds of cannabis smoke descending over the crowds, and areas such as the Tipi Forest, a favourite hangout for lovers of psychedelic substances.
Flare Use Condemned
Police were disappointed by the use of flares during several performances, which saw thick smoke being dispelled over crowds.
Flares are typically used by boats to signal distress and alert others in emergency situations.
It is an offence to set off flares in other situation, including at festivals, because they pose a risk to the safety of others.
Those who are caught discharging flares may find themselves open to criminal prosecution: flares are classified as 'prohibited weapons' under the Firearms Act 1996, and those who use them without a genuine reason face a maximum penalty of 14 years imprisonment.
Can I Have My Case Moved to Sydney?
Charged with a criminal offence at Splendour in the Grass but live in Sydney?
Chances are you probably don't want to make the journey all the way back to Byron Bay to attend court!
If you have received a Field Court Attendance Notice, our criminal lawyers can help you apply to have your court date moved to a closer court, such as the Downing Centre Local Court.
We can do this by making an application to transfer the case, which is an option that may be available to those who wish to plead guilty.
If the court refuses to hear that application before the first court date, we can appear in court on your behalf to have the case transferred – so you can sit back and leave the work to us.
Receive all of our articles weekly