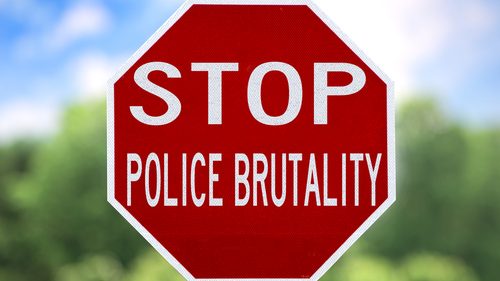 Videos of Australian police officers committing horrendous acts of brutality are being uploaded to social media at an alarming rate, renewing calls for offending officers to be made accountable for their crimes.
The head of a community legal services organisation in Victoria says its staff are now openly encouraging victims of police brutality to post incriminating evidence online, rather than just make formal complaints which usually fall on deaf ears.
Like many others, the organisation points out that accountability mechanisms across Australia are woefully inadequate, with the vast majority of complaints being investigated by police themselves and quickly dismissed, including those involving highly incriminating video evidence which would easily form the basis of a criminal prosecution against others.
In Victoria, the Independent Broad-based Anti-corruption Commission (IBAC) recently found that less than 4 per cent of allegations of police brutality to regional Victorian police stations were upheld. The organisation has openly criticised the way police handle internal investigations of serious incidents — accusing them of failing to consider relevant evidence and giving too much weight to police testimony over that of independent witnesses.
And in the small minority of cases where police conclude that their colleagues acted unlawfully, the offenders overwhelmingly receive a "slap on the wrist" such as having to undertake some counselling or a brief respite from frontline duties. They are rarely suspended, let alone dismissed or criminally prosecuted.
Where complaints are referred to independent bodies – such as IBAC or the Law Enforcement Conduct Commission in NSW – these organisations lack the resources to properly investigate complaints. In fact, the LECC recently told Sydney Criminal Lawyers® that it has been forced to refer dozens of complaints back to police as it simply does not have enough staff or funding to investigate them.
Over and above this, bodies like IBAC and the LECC have no power to discipline or prosecute police – they simply make recommendations which may or may not be followed by other bureaucrats.
To make things worse, 'good cops' who refuse to toe the line by engaging in police cover-ups or who expose police brutality often find themselves in the firing line – ostracised from their workplace or even criminally prosecuted for allegedly leaking footage of police brutality.
The situation has created a culture whereby some officers feel free to commit heinous acts of violence against members of the public with virtual impunity.
Insufficient accountability
Denis Nelthorpe, chief executive at West Justice in Werribee explains the dire need for properly resourced independent bodies with sufficient powers to investigate and prosecute offending police officers.
"A complaint system dealing with police brutality needs to be sufficiently robust and able to withstand scrutiny and you can't say that about the way the current police accountability mechanisms work."
"People are being forced to find other ways to hold the powerful to account and one way to do that with great impact is to share footage in the community and let them judge that accordingly."
His comments come after yet another incident of police beating a man while they were arresting him.
The Sudanese-born Melbourne man robbed a chemist after suffering a psychotic episode. Graphic footage captured on the stores CCTV surveillance system shows him being held to the ground and repeatedly punched and kicked with great force by police officers.
Ahmed Hassan, the leader of a Victoria Police taskforce with the job of tackling crime by young African-Australians, believes the incident is just the tip of the iceberg, and that since the footage went public he has been inundated by young Africans telling him: "This is nothing new mate."
While no one is arguing that the man responsible for crime at the Chemist deserves to be criminally prosecuted, many believe police were acting outside their powers by pinning him to the ground and viciously assaulting him.
Sufficiently resourced and empowered independent bodies
But calls for state governments to provide greater funding and sufficient investigatory and prosecutorial powers to independent bodies seem to be falling on deaf ears.
And with police forces across the country seemingly developing an 'us versus them' mentality when it comes to the general public, there are concerns that without a change in culture and accountability mechanisms, the problem of police brutality will continue.
Receive all of our articles weekly