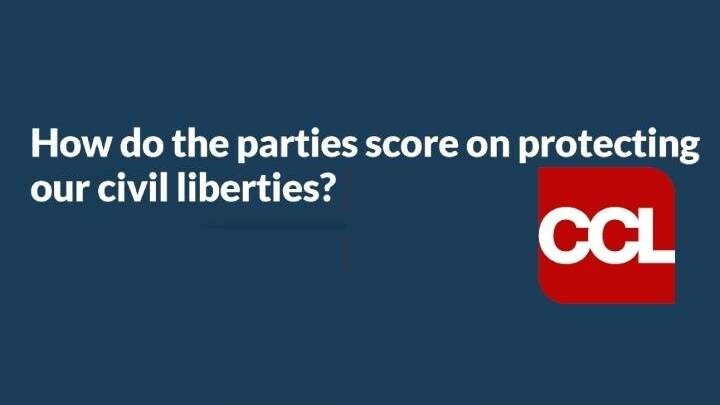 The close to a decade that the federal Coalition has been in power has seen an ever-increasing authoritarian creep.
The last three years under Morrison have seen this rise to such a level that those "quiet Australians" he posits get on with their lives and pay no attention to politics have become keenly aware that their rights are being shredded.
And the PM's constant buffoonery no longer serves to hide the nasty taint behind it.
Australia is a nation that is increasing repressions against First Nations, provides no rights guarantees to all, tortures and punishes refugees, subjects women to inequity and violence, increasingly surveils its public, promotes opaque government and is actively compounding the climate crisis for profit.
So, as a federal election is looming, the NSW Council for Civil Liberties (NSWCCL) considered it a prime time to check in with all the political parties and independents running in the national vote to inquire as to how they'll approach these pressing issues over the next term of parliament.
And as the results of the NSWCCL 2022 Election Scorecard reveal, we can't as a nation rely on the major parties to see us through this period of multiple crises, as they actually helped drag us into it.
Indeed, what the scorecard does tell us is that it's time to vote for the progressive minor parties and independents who are prioritising policies that will uphold all of our civil liberties, regardless of race, creed, gender, sexuality, ability, country of origin or bank balance.
A timely exercise
"We've seen through COVID-19 how important most of the population see their civil liberties as being," NSWCCL president Pauline Wright told Sydney Criminal Lawyers.
"It's really important for the political parties and independent candidates to consider their position on key civil liberties and human rights issues that we've identified as important, from the perspective of an organisation that stands for upholding liberties and rights," she further outlined.
The council sent out a survey to all parties and candidates requesting detailed responses on how they plan to tackle rights issues. Although some didn't bother to respond.
The United Australia Party was one of them. However, it's highly likely, Clive Palmer doesn't understand the concept of human rights.
And the governing parties – the Liberals and the Nationals – both refrained as well. But, in all fairness, if you take away the question marks from the list of survey inquiries into human rights and civil liberties issues currently being undermined, it reads like an indictment against the Coalition.
"Most of the participants did give expanded responses," Wright continued. "And before launching the scorecard we gave respondents the opportunity to get back to us if they felt that it didn't fairly represent their position on those issues."
Major rights underminers
As the Liberals weren't able to prioritise a response to questions regarding civil liberties and social justice issues that are important to the constituents they expect to vote for them, the NSWCCL sifted through their published policies, and, as Wright put it, "they did score very badly".
There are eleven broad categories on the card: a human rights act, ending mistreatment of refugees, First Nations justice, antidiscrimination, gender equity, the right to know, excessive surveillance, an integrity commission, climate action, curbing national security laws, and other civil liberties issues.
A red cross signified no approach to a rights issue, while an orange cross showed a slight attempt at bettering a situation. And the Liberals were the only party to score a complete line of crosses, evenly distributed between the differing shades.
"The Labor Party came back to us with some detailed responses, and they scored well on a number of issues but not very well on some others," Wright explained. "On ending the detention of refugees and asylum seekers offshore, they indicated they're not prepared to change their policy on this."
A dark green tick indicates a strong positive policy on a certain issue, and Labor received these on gender equity and the right to know. A lighter green tick indicates a positive policy, and the opposition scored this in terms of First Nations justice and acting on a federal integrity commission.
A grey dash though, indicates neutrality on a certain issue, and Labor seems fairly indifferent to protecting Australians from discrimination and fighting the climate crisis.
This mess we're in
The questions posed by the NSWCCL really cut to the guts of many of the issues that have plagued our nation over the last decade, and especially this current parliamentary term, including the political prosecutions of Collaery, McBride, Boyle and Assange.
Other subjects touched on included ending mandatory detention, permanent visas, the deportation of residents, treaty, raising the age of criminal responsibility, expelling and firing LGBTIQ students and teachers, acting on Respect at Work, and the winding back of terror and surveillance laws.
Of course, acting on climate was another key issue.
Morrison's term in office saw 20 percent of mainland forest burn to the ground, while the PM took an Hawaiian holiday mid-crisis and then produced a climate action plan that relied on yet-to-be-invented technologies. And this has since been followed by an onslaught of rain bombs and flooding.
Enter the progressives
But once you look past the major parties on the NSWCCL scorecard, what is revealed is real hope that if voted into office will morph into concrete positive action.
The Australian Greens, the Socialist Alliance, the Australian Democrats, the Animal Justice Party and TNL all got perfect lines of green ticks.
While independents Zali Steggall, Linda Seymour and Dr Sophie Scamps garnered all ticks, except for the odd dash on an issue they didn't touch upon. And the Centre Alliance almost got straight ticks except it doesn't seem to think the much sought after federal human rights act is a priority.
They say the darkest hour…
The last three years have been some dark times for Australia, and more broadly, the entire globe.
Yet, there is a growing hope that with a likely Labor minority government with a broad crossbench made up of Australian Greens and progressive independents, it's probable the real changes and the upholding of rights that most Australians want to see will have a fighting chance of coming to fruition.
"If there is a balance of power held by Greens and progressives, it means that any legislation that's proposed by an independent or a progressive party is going to have a chance of getting through, and that's what we'd all like to see," Wright explained.
"A good representation of those other parties would be a good thing for civil liberties in Australia," the lawyer said in conclusion. "Particularly, in the Senate, with the review role it plays, which can really make a difference in ensuring that people's rights are protected into the future.
Receive all of our articles weekly