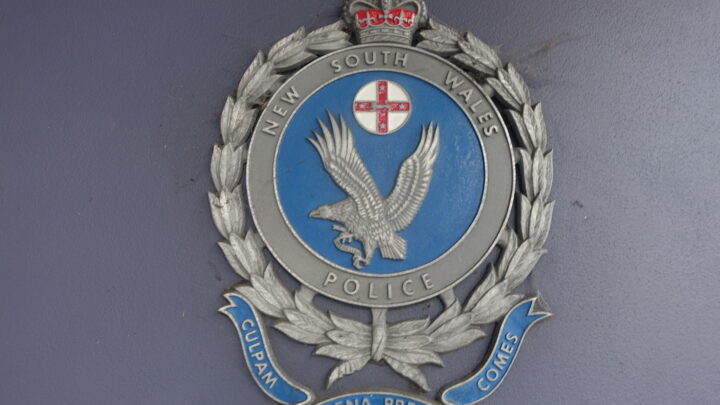 A New South Wales police officer with an untarnished record has won a five year battle to get his job back, after a legal fight that's cost the NSW Police Force $500,000 in legal costs alone.
Sergeant George Zisopoulos was known within legal circles and by members of the justice system generally as an officer who was consistently fair in his dealings with members of the public and other professionals.
The officer had received several accolades for his exemplary service, before being dismissed from the force in 2015.
At the time, he was the first officer dismissed in our state over a controversial 'hair follicle test' for drugs.
The follicle analysis, ordered by his commanding officer, suggested there were minute traces of both MDMA (ecstacy) and methamphetamine in a strand of the officer's hair.
As a result of that test, the NSW Police Commissioner at the time, Andrew Scipione, formed the conclusion that the sergeant had voluntarily taken drugs, dismissing the sergeant from the force pursuant to section 181D of the Police Act 1990 (NSW).
Officer targeted due to sexual orientation
What followed for the sergeant was a long and arduous  battle to restore his reputation.
Sergeant Zisopoulos always denied using drugs and argued he was unfairly targeted by a homophobic culture within the NSW Police Force. He was one of five homosexual officers based at Newtown police station who were targeted with false allegations.
Other police officer had claimed the five were "known… [for their] promiscuity" and had "loose morals", inferring also that they were drug users.
But leading forensic experts cast serious doubts over the results of the test, finding such minute results could well have been caused by "external contamination" and that there was "no evidence" of direct ingestion.
In that regard, it was noted the sergeant was frequently involved in drug-related work and had repeatedly been exposed to drugs while on the job in the weeks before he was selected for the random drug test. 
Police use of taxpayer funds
Four years ago, the sergeant won an unfair dismissal case before the Industrial Relations Commission (IRC), which found that his termination was "harsh, unreasonable and unjust".
Police have since appealed the decision, not once, but twice. Both times unsuccessfully.
Having now lost in the Industrial, with the full bench finding in his favour, it is hoped he will now be able to return to the New South Wales Police Force.
However, police forces and services are known to spare no expense – or, rather, to be unconcerned about spending taxpayer money – when it comes to doing all they can to get what they want; whether it be appealing to the High Court of Australia to suppress information relating to police brutality hearings, fighting to hide what the High Court described as 'negligence in the highest order' by paying a criminal defence lawyer to inform on her own clients or suppressing information about unlawful conduct which leads to tens of millions of dollars being paid out to victims of police officers every year.
The New South Wales Police Force has the option of appealing the latest decision to the state's Court of Criminal Appeal and, being in receipt of more that $3.4 billion in public funds every year, it certainly has the financial means to do so.
Receive all of our articles weekly