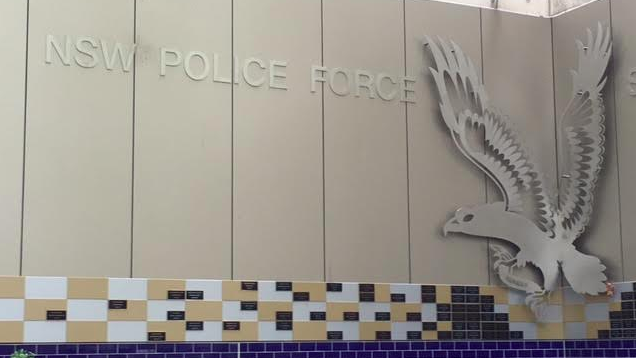 A recent investigation into the handling of internal complaints against police has revealed further evidence of the culture of sexism and homophobia ingrained in the NSW Police Force.
Sexualised comments
A NSW police detective, who calls herself 'Jen' for fear of reprisals, has detailed years of sexual harassment that she suffered at the hands of her colleagues.
Jen reports that officers regularly made sexualised comments about not just her, but a range of people they were supposed to be assisting or protecting, including victims of traumatic crimes.
Jen says the remarks included public comments about "massive boobs", questions about whether a female was "wearing a push up bra" and remarks in the office environment about how the male officers would like to engage in sexual intercourse with specific people.
She recalls a male supervisor noticing that her hair had been dyed, and asking a nearby group of men, "What do you reckon fellas, would you give it a go?" She says that on another occasion, a colleague pointed to his crotch and said, "Hey, suck it".
"They talk about victims like that," Jen reported. "A sexual assault victim would come in and that particular [superintendent] was like, 'That slut's down there, go get a statement off her'".
Homophobia
The culture of homophobia within the NSW Police Force has been an issue for several decades.
An example was the recent criticism of the force for launching a formal investigation into four homosexual police officers for alleged drug use, which was reportedly based on a complaints from a superior that the men had "loose morals" and were "promiscuous"
The officers were subjected to a six-month investigation, which included drug testing, and were later cleared of any wrongdoing.
The complaint is reported to have been made by police superintendent Simon Hardman, and included such tenuous material as the officers frequented Stonewall Hotel (a gay establishment) and that drug testing was necessary for those who participated in "indiscriminate sexual encounters."
Lawyers for the three men argued that then assistant commissioner Mick Fuller "turned a blind eye" by rejecting their clients' "series of pleas" to investigate their counter-complaint of homophobia..
Other jurisdictions
Recent independent reviews have looked at workplace culture in the Victorian, South Australian and Federal police forces.
The South Australian review labelled the state force a "boys club", finding that almost half of the respondents reported personally experiencing harassment and/or sexual discrimination within the workplace.
The review into the Victorian Police Force found an "entrenched culture of 'everyday sexism', coupled with a high tolerance for sexual harassment."
One of the respondents reported that, "Men run this organisation, and they run it to suit other men. Women get intimidated, stood over, spoken over, excluded and overlooked—all day, every day."
The review of the Australian Federal Police similarly found that bullying, homophobia and sexism pervade the organisation.
Workplace guidelines
A decade ago, NSW police were given comprehensive guidelines for workplace conduct which recognised the need to change perceptions of an environment where bullying, sexism and homophobia are tolerated.
The guidelines encourage those who experience or witness such conduct to report it to through appropriate channels.
However, several current and former officers have labelled the organisation's internal complaints process as nothing more than an "arse-covering exercise".
At least half a dozen current and former officers reported plans to sue the NSW Police Force for damages arising from sexual harassment and sex discrimination at work.
A lawyer who acts for a several NSW police officers says he receives just as many enquiries about pursuing legal proceedings for such conduct as before the guidelines were distributed.
Each year, NSW police officers lodge around 200 harassment complaints against their own colleagues. About a quarter of those are for sex-based harassment.
However, most do not end up formally complaining. The Victorian review, for example, found that only 11 percent of victims made formal complaints.
Pressure to fit in
George Torres, a 20 year veteran of the NSW Police Force, gave an insight into the culture of the force after he was found to have sexually harassed female staff by continually talking about sexual topics in the workplace.
Mr Torres says his comments were simply "workplace banter" and believes he was unfairly targeted as the workplace culture itself was rife with these sorts of comments.
Torres said that he was regularly exposed to sexist and racist banter when he joined the force in 1992, and he felt that it was necessary to join in so that he could fit in.
Indeed, Queensland University of Technology professor, Paula McDonald, points out that "people conform to the dominant ways of being and doing things in an organisation, [and] in policing it has a long, historical trajectory".
Re-victimisation
A 2007 review into sexual harassment in the NSW Police Service (as it was then known) found that one in four people who lodged formal complaints were re-victimised in a range of ways, from being ignored, to ridiculed or harassed, to reassigned to other locations.
Jen says that three months after starting at the detectives unit, she told a colleague about the harassment she was experiencing at work.
She says her comments were passed on to an inspector, and that before too long, everyone knew about the subject matter of her complaint.
Jen adds that when the officer who told her to "suck it" was being looked into, he sent the complaint file around the office and sought character references from his colleagues.
She reports being made an outcast within her own workplace.
Receive all of our articles weekly