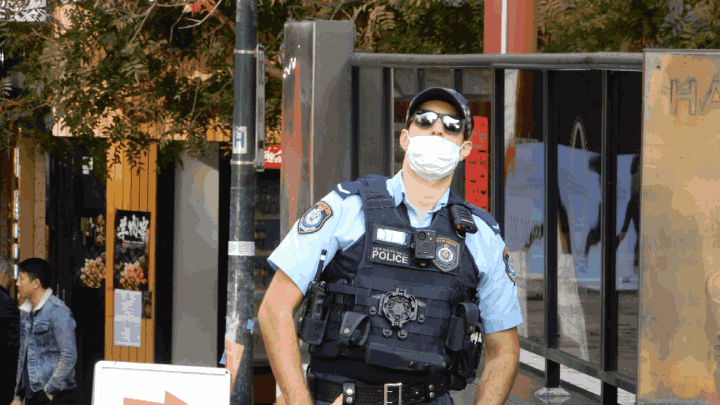 In a statement a week prior to the Redfern Legal Centre challenge to COVID fines issued by NSW police taking place, acting principal solicitor Sam Lee said, the case was about more than just two fines, rather it spoke to "the need to properly adhere to the rule of law, even during a pandemic".
On Tuesday this week, Lee was proven correct, as the NSW Supreme Court agreed that COVID fines issued to the plaintiffs involved in the court challenge were invalid because they failed to meet the legal requirements set out in the Fines Act 1996 (NSW).
The case originally involved three plaintiffs: Pank, Beame and Els. However, on the day the administrative law case was filed with the court, Revenue NSW conceded that Pank's fine for allegedly failing to comply with a public health order was problematic and withdrew it.
The Supreme Court then went on to agree with the argument put by RLC this week, which was the Beame and Els fines were invalid as the penalty notices issued did not have enough details of the alleged offence, as is required under the legislation governing the issuing of fines in this state.
This finding further resulted in Revenue NSW cancelling more than 33,000 other COVID fines issued under similar such circumstances across the state over 2020 and 2021, which amounted to close to $30 million worth of infringement notices.
Half of all COVID fines cancelled
After the 29 November ruling was handed down, Revenue NSW released a statement announcing that as the Commissioner of Fines Administration was unable to individually review all the fines issued in a similar manner to those cancelled by the court, he was withdrawing all of them.
These were those notices marked "fail to comply with noticed direction in relation section 7/8/9 – COVID-19" for individuals, which carried a $1,000 penalty, as well as those falling under the same category that were issued to companies and involved a $55,000 fine.
"This decision does not mean the offences were not committed," the statement maintains.
"A total of 33,121 fines will be withdrawn, which is around half of the total number of 62,138 COVID-19 related fines issued," it continues. "The remaining 29,017 COVID-19 fines will still be required to be paid if not already resolved. They are not affected by this decision."
Revenue NSW further explained that in the cases where fines were withdrawn, any resulting drivers licence suspensions or garnishee activity would be brought to a halt. And those who have already made a payment in relation to a fine should contact the agency for a refund.
Prejudicial from the onset
Lee further outlined in her initial statement before the case was heard that there is ample evidence showing that NSW police was handing out these draconian fines during the pandemic period with a focus on issuing them to "those living in low socioeconomic areas of NSW".
The Redfern Legal Centre stated after the court decided in its favour that not only were these fines having a "crippling impact, especially for those experiencing financial disadvantage", but as they did not specify what offence had been committed, there was no way of challenging them.
"What an incredible day for the people," remarked Lee on Tuesday after the ruling was handed down. "Today justice has been granted to three people who took on the NSW government regarding the validity of their COVID fines and won."
Receive all of our articles weekly