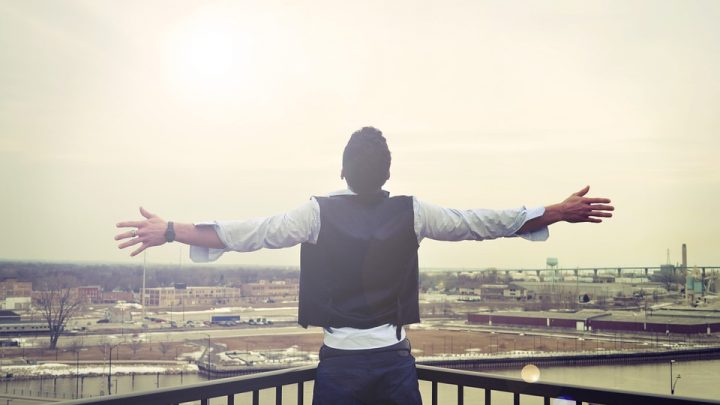 The courts are generally closed over the holiday season.
So what happens if you or a loved-one is accused of a serious crime and police refuse to let you out of custody?
Will you have to wait until the holidays are over before you can be brought before a court to apply for bail?
The short answer is no, and a number of criminal law firms including Sydney Criminal Lawyers® are open right throughout the holiday period.
If you are arrested by police and charged with a criminal offence, they will decide whether or not to let you out of the police station until your court date.
This is called 'police bail'.
If you are refused police bail, they must bring you before a court as soon as practicable.
This means that if you are arrested in the morning, you will normally be processed and brought before a court that afternoon.
If the courts are closed by the time police finish with you, then you are to be taken to court the next morning.
As most NSW courts are closed over Christmas, you may be worried about what might occur if police refuse to grant you bail.
But don't worry, you won't necessarily be languishing in prison for weeks while magistrates enjoy their Christmas turkey.
In Sydney, although the District Courts closed on December 19 and Local Courts will be closed on December 24, the Parramatta Bails Court will remain open throughout the holiday period – including on the weekends.
And if you do find yourself in trouble, you can call us 24/7 for free legal advice or to arrange for one of our brilliant Senior Criminal Defence Lawyers to undertake a bail application for you in court.
We even have a set fixed fee – which is $1500 + GST for any Local Court Bail Application in the Sydney Metropolitan Area, which covers everything involved including all preparation and attending court.
The current law on bail:
Bail laws are ever-changing, and further amendments will come into effect on 28th January 2015.
But for now, here is a quick rundown on the current rules for getting bail.
Under the 2013 Bail Act, the court is to determine whether you are an "unacceptable risk" to the community before it decides if you are to be released from custody.
If you are deemed to be an unacceptable risk, you will not be granted bail unless the risk can be overcome by imposing conditions upon your bail.
You are an 'unacceptable risk' if there is an unacceptable risk that you will:
Fail to appear in court;
Commit a serious offence;
Endanger the safety of victims, individuals or the community; or
Interfere with witnesses or evidence
The things that are considered when determining if you are an unacceptable risk are:
Your background, including any criminal history; circumstances and community ties;
The nature and seriousness of the charges against you;
The strength of the prosecution case;
Whether you have a history of violence;
Whether you have previously committed a serious offence while on bail;
Whether you have a pattern of non-compliance with bail acknowledgments, bail conditions, apprehended violence orders, parole orders or good behaviour bonds;
The length of time you are likely to spend in custody if bail is refused;
The likelihood of a custodial sentence being imposed if the you are convicted;
If you have been convicted of the offence and proceedings on an appeal against conviction or sentence are pending before a court, whether the appeal has a reasonably arguable prospect of success;
Any special vulnerability or needs you may have including youth, being an Aboriginal or Torres Strait Islander, or a cognitive or mental health impairment;
The need for you to be free in order to prepare for their appearance in court or get legal advice; and
The need for you to be free for any other lawful reason
So as you can see, there is a whole list of matters that a court will need to take into account when deciding whether to release you on bail.
Accordingly, an experienced bail lawyer will obtain detailed information from you and your family based around the above matters before arguing your bail application in court.
If your lawyer believes that a court might consider you to be an unacceptable risk, then he or she will formulate a list of 'bail conditions' for the court to consider.
This is because a court must release you from custody if the unacceptable risk can be overcome by bail conditions.
For example, you may be considered to be an "unacceptable risk of failing to attend court" if you are on a working visa or holiday visa and your community ties in Australia are weak.
This is because you don't have much to lose by flying back to your own country.
If that is the case, your lawyer might propose that:
You must surrender your passport to police,
You must not go within 500 metres of any international point of departure,
You must report to a police station every Monday and Friday, and
An acceptable person must deposit a cash security of $5,000 and enter into an agreement to forfeit that sum if you do not attend court.
Or if an offence was alleged to have occurred at night in Kings Cross, your bail conditions might include:
That you are not to enter the suburb of Kings Cross, and\You are to remain at your residential address between 10pm and 6am.
There are ways to maximise your chances of getting bail, and a well-prepared and persuasively presented bail application will do just that.
So if you or someone you know is refused bail at the police station for an offence allegedly committed over the holiday period, contact our office anytime and let us ease part of your burden.
Receive all of our articles weekly