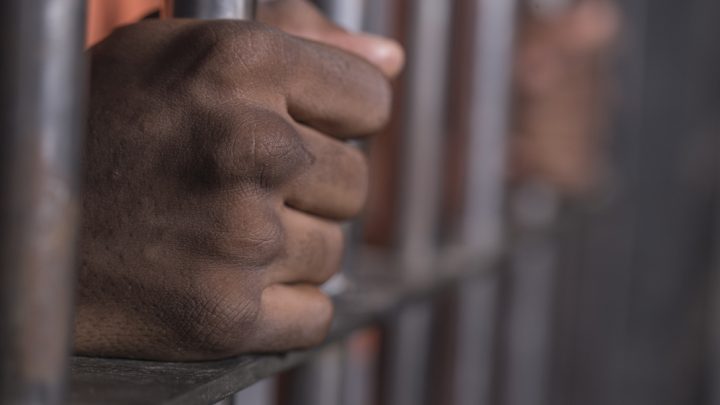 The police force is intended to be an impartial and unbiased organisation, but there are allegations that racism is alive and well within police ranks in the form of racial profiling. While police authorities in NSW deny that racial profiling happens, the force in Victoria has been more forthcoming in the wake of a discrimination case that was settled out of court last year, releasing a policy document detailing measures police plan to take to combat racism within the force.
What is racial profiling?
Racial profiling occurs when police or other organisations use someone's race or ethnic background as a basis to assume that they have committed a crime, or are going to commit a crime.
Racial profiling is a form of discrimination.
Groups that are allegedly targeted by racial profiling include Muslims, people of Middle Eastern appearance, Asian youth and those of African descent.
Racial profiling takes place when a person or a group of people are stopped and questioned, searched or apprehended or arrested purely on the basis of their ethnicity.
In many cases of racial profiling, people are stopped because they have the same ethnicity and appearance as a suspected criminal.
There are no other similarities to an alleged offender than their ethnic appearance, and there are often large discrepancies in factors such as age and dress.
One well-publicised case involving racial profiling is that of Sydney-based lawyer Adam Houda, who has been stopped and arrested on numerous occasions.
What are police doing about racial profiling?
NSW Deputy Police Commissioner Nick Kaldas stated in a 2012 ABC interview that racial profiling doesn't happen. "We don't racially profile anyone, we certainly don't act on a racial profile, that's not the case."
Victorian Police Commissioner Ken Lay acknowledged after the release of the policy document that racial profiling had occurred. He said the review process, undertaken as part of the discrimination case settlement, had been worthwhile.
Police now have three years to implement the recommendations in the report, one of which is a system of recording everyone who is stopped by police and the reasons for the stop.
Despite the release of the policy document, the subject is still a source of controversy, with Police Association Secretary Greg Davis denying that the measures being put in place will make any difference, and predicting that they will "create unnecessary work for police officers."
Some of the other measures police intend to take to reduce and eliminate racial profiling and discrimination by officers include:
The creation and implementation of cultural awareness programs to improve police understanding of cultural sensitivities.
Training and a review of policies aimed at helping police officers improve their communication style so they can interact with members of the community without creating tension or misunderstandings.
Reviewing policies to provide clearer definitions of reasonable suspicion and high crime locations.
Stating explicitly in all policies that racial profiling is not acceptable and will be given zero tolerance.
Considering the implementation of a receipt scheme whereby contact with members of the community will be tracked according to their ethnic background, and analysis will take place to determine whether particular sections of the community are over-represented.
Although so far NSW shows no indication of following the example of police in Victoria, pressure has been mounting for the NSW Police Force to adopt a 'receipting' system similar to the one that Victoria Police is considering.
This system has been implemented in the UK in a bid to increase police officers' accountability and eliminate racial profiling.
Under the receipt system, officers need to make a note of everyone they stop, search or speak to, and their reasons for stopping them, as well as making note of their ethnicity.
This information can help to ascertain whether people of Middle Eastern or other ethnic appearance are being stopped more often than Caucasians, and if so, for what reasons this might be happening.
Racial profiling may not be something that NSW police officers do consciously, but could be more a cultural perspective that many police officers unconsciously adopt.
If this is going to be tackled effectively, education and awareness needs to be increased, and police officers need to be more aware of the potential issues surrounding racial profiling and how it might affect the community.
If you have reason to believe that you have been questioned or arrested unfairly as a victim of racial profiling, speak to a criminal lawyer as soon as possible.
You may be able to make a complaint to NSW Police and your lawyer can help you work out if you have the grounds to do so.
Receive all of our articles weekly