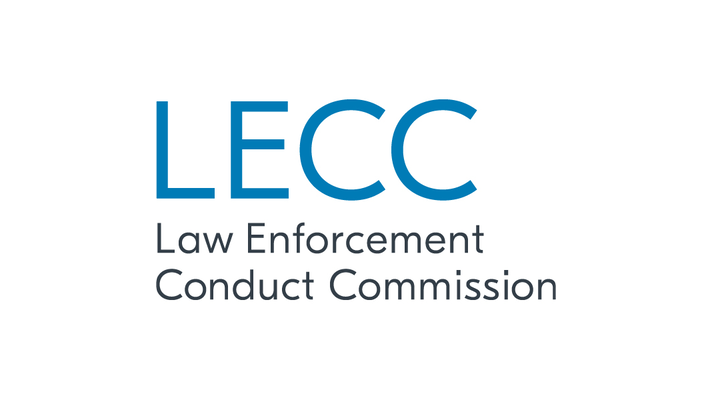 The "recurrent issue" this state's independent police watchdog found during the seven investigations into NSW police use of strip searches is that officers are failing to comply with the "legal thresholds for conducting a strip search".
Released on 15 December, the Law Enforcement Conduct Commission's (LECC) final report into strip searches also concluded that there are so many ambiguities surrounding legislative protocols, court findings and what's practiced out in the field that the lawfulness of strip searches is "debatable".
The LECC launched its inquiry into strip searches in October 2018, based on a "number of complaints and anecdotal information".
It considered a range of unlawful incidents, including a 15-year-old boy required to lift his testicles, a 16-year-old Aboriginal boy having his shorts pulled off and forced to squat in a vehicle dock, as well as a 16-year-old girl who was asked to remove her panty liner as part of a search.
The report makes 25 recommendations. Three involve NSW parliament. These call on MPs to provide a more thorough definition of a strip search and greater guidance on when they should be conducted, as well as clarifying whether certain acts police claim to be procedure really are.
Resolving grey areas
Chapter 4 of the report considers some of the "ambiguities" around strip searches – in particular requiring a person to squat or move their genitals – which lead the oversight body to conclude that it's "debatable" as to whether officers are applying this invasive procedure in a lawful manner.
The protocols governing strip searches are contained within the Law Enforcement (Powers and Responsibilities) Act 2002 (NSW) (LEPRA). It makes no mention of squatting and in regard to genitals, it states that an officer can't search them unless it's necessary for "the purposes of the search".
Due to the widespread outcry around strip searches over the past two years, the NSW Police Force (NSWPF) released its Person Search Manual in September last year, which states officers can ask a person to lift testicles or breasts, squat or part buttock cheeks.
The LECC recommends that the NSWPF makes clear that lifting genitals and squatting is not a measure to be used routinely. And that its manual should specifically state that an officer can't touch a person's genitals, breasts or buttocks.
The watchdog further sets out that MPs need to deliberate upon whether police should be able to require a person to squat, move genitals or breasts, or bend over as part of a strip search.
Better record-keeping
The community campaign against strip searching became more prominent in mid-2018, with the awareness that the NSWPF had drastically increased their numbers in the field.
Although, NSW police commissioner Mick Fuller assured parliament that there had been no policy change.
In July 2018, NSW Greens MLC David Shoebridge released figures showing strip searches applied after a drug dog indication doubled from 590 in 2016 to 1,124 in 2017. Then in December, stats revealed that over the 48 months ending in June 2018, their overall use had jumped by 47 percent.
And in all these cases, the strip searches turned up no illegal items around 64 percent of the time.
While the LECC makes note of the number of personal searches and strip searches being carried out by police, it doesn't raise any issue with the increasing numbers or suggest that it should pull back on its use, but rather it recommends an improvement in recording figures around them.
The report also outlines that over recent years, around 17 percent of strip searches conducted by police have been upon First Nations people, despite the fact that they only constitute 3 percent of the overall NSW population. Again, the report suggests keeping a better watch on the statistics.
Traumatising the young
The police watchdog also sought the opinion of psychologist Dr Susan Pulman. She outlined that as young people are still developing, they're especially vulnerable to traumatic experiences, and strip searches have the potential to retraumatise those who have been sexually abused.
Dr Pulman further noted that the interactions that youths are having with police at events like music festivals can cause anxiety, dehumanisation and humiliation, even for those that aren't carrying any illicit substances.
However, like other weak recommendations, the one relating to this aspect of strip searches simply suggests that NSWPF strip search training should address the potential that these searches have in causing trauma for young people and people with intellectual impairment.
The answers are before parliament
The LECC investigations uncovered some shocking revelations around how strip searches are being carried out by police. But its recommendations don't seem to reflect the "seriousness and urgency" of the situation on the ground.
And while the watchdog calls on MPs to consider changes, Shoebridge has already introduced a bill into state parliament addressing all these issues.
The NSW Greens legislation provides amendments to the LEPRA that would not only combat many of the problems the report identifies, but it would also see a vast scaling back of strip search use in general, especially when it comes to young people.
Receive all of our articles weekly