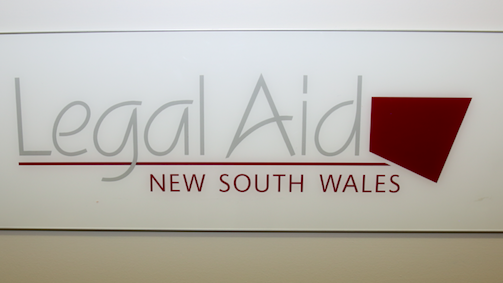 If you've been following the news, you may be aware of the uproar surrounding convicted killer Adrian Bayley's proposed appeal against his convictions.
In 2013, 44-year-old Bayley pleaded guilty to sexually assaulting and murdering ABC employee Jill Meagher, who made headlines after disappearing on her way home from a work function. Bayley was sentenced to life imprisonment for the heinous crime.
At the time of the offence, Bayley was on parole for several other sexual offences. After he admitted killing Ms Meagher, Bayley was charged with further historic sexual offences dating back to 2000, to which he pleaded not guilty. He was ultimately convicted of three of those offences. The convictions jointly resulted in his non-parole period (the time he must spend in prison) being extended from 35 to 43 years.
Earlier this year, Bayley lodged an appeal against two of the convictions and the extended non-parole period. However, his plans came to a grinding halt after Legal Aid Victoria refused funding to appeal the convictions.
Now, the Victorian Supreme Court has ruled that he can re-apply for legal aid because the decision to refuse legal aid was 'legally unreasonable' and 'invalid.'
The Court's decision has sparked outrage from members of the public, who argue that taxpayers should not be made to fund the appeal.
Legal Aid 'Made the Right Call'
Legal aid funding is limited and not available to everyone – the Commission applies 'means' and 'merits' tests to decide whether an applicant is eligible.
In September this year, Legal Aid formally refused to grant Bayley application for funding, saying that an independent reviewer had made the decision after taking into account the 'important public interest in ensuring public confidence in [Victoria Legal Aid's] stewardship of the funds which are limited.'
Victorian Premier Daniel Andrews voiced his support for Legal Aid's decision, telling the media:
'I think Legal Aid has made exactly the right call…I support them in defending the judgement that they've made to deny Adrian Bayley any public resources at all…If the Government needs to join that action, then we will.'
The decision was also supported by Victorian Shadow Attorney-General John Pesutto, who stated:
'I think Victorians would be outraged to learn about his attempts to get taxpayers to pay his legal bills…We think Victorian Legal Aid made the right call here. By him coming out an asking taxpayers to further foot his legal bill, I think, will outrage most Victorians.'
Mr Pesutto conceded that defendants have a right to due process, but pointed out that Legal Aid, 'rightly has to match priorities to ensure that those most in need and most deserving get precious funds that are available to help them with legal assistance.'
Decision Overturned by Supreme Court
Despite Mr Pesutto's support, the Victorian Supreme Court has overturned the decision of Legal Aid to refuse funding.
In a hearing last week, Justice Kevin Bell reviewed Legal Aid's criteria for determining applications and came to the conclusion that it was unlawful to reject an application solely because 'the applicant is a notorious and unpopular individual who has already been convicted of and sentenced for heinous crimes.'
He further noted that:
'All persons are equal before the law and the Legal Aid Act requires consideration of applications to be objective, criterion based and non-arbitrary.'
Evidence provided by Victorian Legal Aid chief counsel Saul Holt QC during an earlier Supreme Court hearing acknowledged that Bayley would be successful if he appealed the convictions because problems with the investigation raised the possibility that someone else may have committed the offences.
Mr Holt has appeared pro bono for Bayley since he was refused Legal Aid, and previously made representations arguing that the decision to refuse him funding was contrary to the Charter of Human Rights and Responsibilities Act 2006.
Section 25 of that Act says that legal aid should be provided if a grant is in the interests of justice, and that a convicted defendant has a right of review in a higher court than the one in which he or she was convicted.
But Legal Aid barrister Fiona McLeod SC said that decisions to grant Legal Aid were 'highly discretionary,' pointing out that there is no legal right to Legal Aid.
Where to From Here?
Victorian Attorney-General Martin Pakula has vowed to fight against the Supreme Court's decision, flagging the possibility of giving Legal Aid greater power to refuse cases. In Mr Pakula's view:
'This is about a question of who gets Legal Aid to continue to appeal against these cases and these matters are matter for Legal Aid to weigh up in accordance with the Act and in accordance with all the demands on them for limited funding.'
Pakula has reminded the public that the court's decision does not guarantee Mr Bayley funding – but simply gives him the right to reapply to an independent reviewer for further assessment.
Premier Daniel Andrews is also under pressure to change the Legal Aid Act to prevent Bayley from accessing funding.
A Legal Aid spokeswoman told the media that the organisation would review its internal decision making policies in light of the judgment.
Receive all of our articles weekly