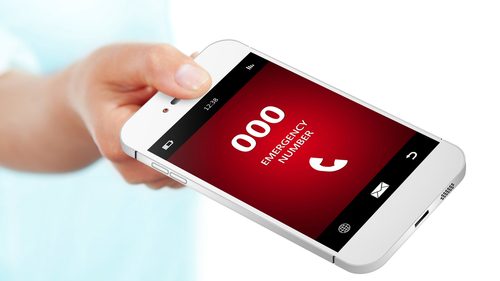 A Canberra man charged with making a series of allegedly false complaints to emergency services has pleaded not guilty, contending that it is "not a crime" to call triple-0.
The allegations
61-year old Henryk Jozwik allegedly called emergency services a number of times on a singly night claiming to be fearful of his wife.
Police say that when they attended the home, they found Mr Jozwik drunk and abusive, and his wife asleep in bed.
Mr Jozwik allegedly complained that his wife had struck him with a pan a fortnight before, and occasionally hit him with a plate.
Police said Jozwik was unable to provide a consistent account of the alleged assaults, nor to explain why he considered his wife to be a threat on the night.
Police then directed him not to call again unless it was an emergency, warning him with prosecution.
Mr Jozwik nevertheless called another eight times between 10pm and 1am, before police attended the home again, arrested and charged him with improperly using an emergency call service.
He represented himself during an initial appearance in the ACT Magistrates Court, where he pleaded not guilty, stating "I didn't know it was a crime".
The law
Section 474.18 of the Criminal Code Act 1995 (Cth) makes it an offence to improperly use an emergency call service.
The section provides that a person commits an offence if he or she makes a call to an emergency service number:
with the intention of inducing a false belief that an emergency exists, or
otherwise than for the purpose of reporting an emergency, and the call is a vexatious one.
The maximum penalty is three years' imprisonment.
In determining whether a call is vexatious, the court is to consider:
the content of the call;
the number, frequency and content of previous calls the person has made to emergency service numbers otherwise than for the purpose of reporting emergencies; and
any other relevant matter.
Other cases
In 2012, Sydney man Andrew Smith was prosecuted after calling triple-0 to complain that people were smashing bottles at Wondai skateboard park, and that his mate had been hit in the head.
When police arrived at the scene, they found no signs of an incident or any broken bottles.
CCTV footage showed Mr Smith making a call at the phone box, but no sign of the incident that he complained of. He ultimately pleaded guilty and received a criminal conviction, along with a $300 fine.
In 2016, Wollongong woman Lynda Finley was arrested, charged and refused bail after continuing to make vexatious calls to police despite already having been convicted of the same offence.
On the day of her latest arrest, Ms Finlay called emergency services four times in eight hours to report that she was "unconscious and needed to go to hospital". She was transported to the hospital twice before leaving of her own accord, and was later found heavily intoxicated.
Proposal to 'block' serial offenders
Communications regulator ACMA has proposed to block the telephones of 'serial offenders' from accessing the emergency number.
"Progressive steps will be taken to formally warn the owner of the mobile handset before the handset is blocked, in addition to the caller details being provided to police as appropriate," a statement by the ACMA reads.
The concern, of course, is that 'the boy who cried wolf' may in the future be unable to contact emergency services despite being in genuine need of assistance.
Problem of 'false' calls
Around 180,000 calls to triple-0 per month are deemed as false and not passed through to the ambulance, fire or police across Australia.
Control director at NSW Ambulance, Jamie Vernon, says that these false calls place other people's lives at risk and drain resources.
"Emergency services are a finite resource. There are a lot of places where there is one responding vehicle," he stated.
Figures released by the NSW Bureau of Crime Statistics and Research (BOCSAR) suggest that between 2010 and 2013, 177 people were found guilty of making a false call to an emergency service.
NSW Ambulance has introduced call line identification which allows control centre operators to quickly identify the address from which a landline call is made. The system helps authorities to track down hoax callers.
Receive all of our articles weekly