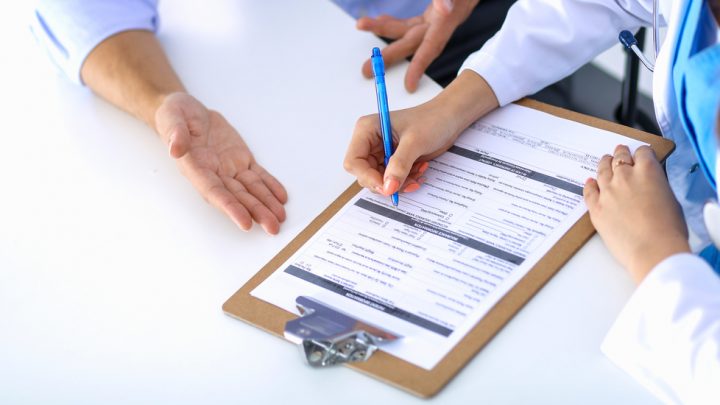 The criminal justice system struggles to effectively deal with the thousands suffering from mental health conditions that come before the courts each year.
Around 50% of those in custody are diagnosed with a mental health condition, and around a quarter are taking medication.
Local Court cases involving those who suffer from 'mental conditions' are often dealt with under section 32 of the Mental Health (Forensic Provisions) Act, which allows Magistrates to dismiss criminal charges and release the defendant into the care of a mental health professional under a prescribed treatment plan. In other cases, mental illness may be raised as a defence at trial, or it may be taken into account as a factor in sentencing.
The overrepresentation of those suffering mental health conditions in the criminal justice system suggests a significant link between mental illness and crime.
Unfortunately, police – who are tasked with investigating crime and apprehending those suspected of criminal activity – are ill-equipped to deal with the mentally ill.
A number of tragic cases have raised questions about the appropriateness of police responses to situations involving the mentally ill – including the fatal shooting of Sydney woman Courtney Topic, who was found by police brandishing a kitchen knife and sipping a drink outside a fast food restaurant. It later transpired that she suffered from Asperger's syndrome and was experiencing a meltdown.
Another incident involved 36-year-old mentally ill man Adam Salter, who was shot to death at his father's home despite the coroner finding that he posed no threat to anyone. Charges including perjury and giving false evidence were brought against four police officers in that case – including senior officers – for attempting to cover up the incident.
In yet another case, French photographer Roni Levi was shot dead on Bondi Beach while holding a knife and threatening to kill himself. The mentally ill man was surrounded by police and shot dead after refusing to drop the knife. The list goes on
Now, the Western Australian Police Force has announced a new plan which will see mental health clinicians working alongside police as part of a two-year trial to divert those who suffer from mental health conditions away from the criminal justice system.
A Joint Initiative
Police attended 17,000 call outs involving mentally ill people in 2014 – up a whopping 300% since 2014.
On top of this, it is estimated that around 70% of police welfare checks involved a self-harm incident.
The new initiative was announced by WA Police Minister Liza Harvey earlier this week, who explained that it was part of a joint effort by WA Police, the Mental Health Commission and the Department of Health to decriminalise mental illness:
'When there's a call for police assistance with respect to mental health, police will be the first responders. But what can then follow is a mental health clinician in company with a police officer to go to that person, where they are experiencing the crisis and administer emergency mental health care to that person with a view to de-escalating that incident and trying to keep that person experiencing that mental health crisis out of hospital emergency wards, out of the back of police vans and out of our justice system.'
Police will still be the first to respond to calls for help, but they will be able to quickly call upon mental health professionals if required.
The initiative, which is due to begin in January 2016, will involve mobile response teams comprised of a senior mental health professional and two police officers responding to incidents involving the mentally ill, or those affected by drugs or alcohol. Teams will be stationed in the north and south metropolitan districts.
Clinicians will also be stationed at police operations centres and Perth Watch House to assist mentally ill persons who need help.
The initiative follows calls for greater police training in de-escalating situations involving those who suffer from mental health conditions. The proposed alternative to training is preferred by many, including WA Police Commissioner Karl O'Callaghan, who recognise the benefits of having trained medical experts on hand.
It follows an announcement in June by Mr O'Callaghan that some nurses would be given limited police powers to deal with crisis situations, with mental health minister Helen Morton saying that it would allow mental illness to be treated as a health issue, rather than a criminal problem.
Program Could be Compromised by Funding Issues
The program's rollout is expected to cost $6.5 million over two years; but some have raised concerns that its effectiveness could be hampered by a lack of funding to the mental health sector.
A 10 year plan aimed at revolutionising WA's mental health system was recently unveiled, but Opposition spokesman Stephen Dawson says it could be redundant if greater funding is not made available.
Mr Dawson suggested that, as first responders, police officers should still be trained on how to deal with mentally ill people in a reasonable and respectful manner – rather than resorting to confrontation and violence.
If the plan is rolled out successfully, there are hopes it could also be implemented in other jurisdictions, including New South Wales, to address the overrepresentation of mentally ill persons in our criminal justice system.
Receive all of our articles weekly