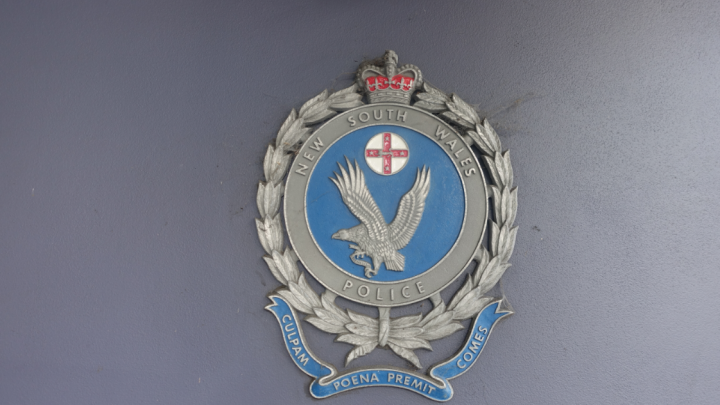 For a former NSW police officer who wants to be identified only as 'Greg', investigating the death of a murdered indigenous woman whose naked body was dumped in a remote ditch was the start of a rapid decline in mental health.
The strain of the job, combined with the stress of the investigation, and the need to remain 'calm' on the surface, especially during shifts, meant Greg became a pressure cooker. He would come home and punch holes into walls.
'An angry man walking around with a gun'
He describes himself as resentful and angry, with a temper that would flare up almost instantaneously, all classic symptoms of post-traumatic stress disorder (PTSD). He says what worried him most was that he was walking around with a gun, completely unsure of what he might do if pushed over the limit.
For another retired officer, Brendon Bullock, who witnessed many traumatic events in the course of his duties, the final trigger was seeing the badly mutilated body of a murder victim.
Mr Bullock left the force in 2011. He submitted a compensation claim for his illness under a scheme offered by the NSW Police Force's superannuation fund and managed by insurer MetLife.
In December 2012, a psychiatrist selected by the insurer assessed him as having a "total and permanent" disability", describing him as "badly depressed, if not at risk of suicide".
Despite the expert report, MetLife employed private investigators to watch him on another 10 occasions over the next seven months. On four of those occasions, they videoed him as well.
The surveillance unnerved Mr Bullock because he received two death threats when he was a policeman.
At one point, he angrily confronted one of the investigators outside his home.
He says "I was in a state of self-destruction".
"I was drinking heavily, I was heavily medicated. I was hyper-vigilant, very aware that I was being watched, yet couldn't understand why this surveillance was continuing."
In November 2013, Mr Bullock was told that MetLife would no longer handle his claim and another insurer, TAL, would take over. The news sent him over the edge – he attempted suicide and was found comatose by his wife and young daughters.
This is a man whose sanity was pushed to the brink by his job. As a result, he lost his career, his marriage and his family.
Experts say that one in five officers are at 'significant risk' of mental illness – a rate which is higher than defence force personnel, yet police are not as well supported.
Officers treated like criminals
Officers who told their stories to the ABCs Four Corners program said they felt 'abandoned' by the force once they left, and treated like 'criminals' by insurance companies handling their compensation claims.
The insurance companies employed private investigators to conduct surveillance and take video footage, seeking to validate or disprove the veracity of the claims. Mental Heath officers say this kind of 'spying' only exacerbates feelings of paranoia, vulnerability and anger that are characteristic of PTSD sufferers, and what's more, are unnecessary tactics that do nothing to actually determine a person's state of mind.
Former officer 'Greg' says his family was followed for 80 hours by investigators and filmed without permission.
In his case, investigators also completed what is known in the industry as a "desktop" investigation — trawling through the internet activity of claimants.
Investigators scoured Greg's social media accounts and other online activity, downloading 13,427 items in less than a month.
Social media can an important outlet for former officers – especially those suffering from symptoms of agrophobic – feeling unsafe out in public and more secure and comfortable at home. In these instances, social media often provides a vital connection to peer support groups and the wider community. And as we all know, a person's social media posts don't always reflect the realities of their lives.
Yet investigators often trawl through social media for evidence that a person is not as affected as they claim.
Lawyer John Cox says the online investigation technique is not only intrusive, but in some cases possibly illegal.
The need for better support
A very real and serious issue is the alarming number of police officers who commit suicide.
There have been 35 suicides since 2009, four already this year. And because we know that serious mental health issues and suicide often overlap, we need to ensure better support for our police, helping them to be aware of the huge impact that stress and trauma can have, and ensuring they have adequate tools and support to help themselves and each other.
Health experts say that in the case of PTSD, early intervention is vital in ensuring positive outcomes for victims: sufferers need to be removed from impactful situations as soon as symptoms surface. They need immediate professional treatment to begin restoring mental and emotional wellbeing.
While police forces around the country are beginning to realise they face a major issue with regard to the high risk of PTSD, the most important part is what comes next – the implementation of appropriate strategies to keep officers safe at work.
Receive all of our articles weekly