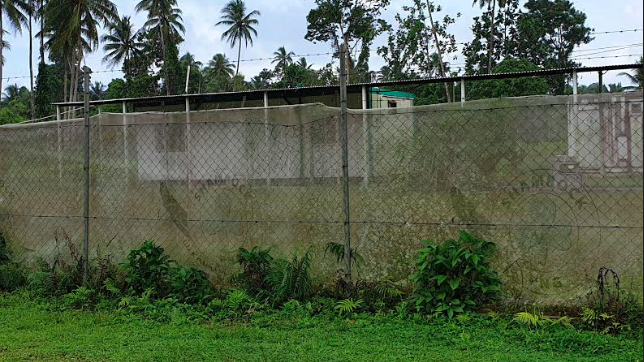 After being detained for six years in a foreign country by Australia, the around 550 asylum seekers and refugees on Manus Island are now not only part of this nation's consciousness, but, despite the Coalition's best efforts, they're also a part of the community: a distinctly marginalised one.
Nowhere is this more evident than in the tragedy that's broken out over recent days. Those on Australian shores weren't the only ones watching the election on the evening of 18 May. Indeed, those under this nation's neglect on Manus awaited the result as their futures depended on it.
And since Morrison was returned to power, there's been a spate of attempted suicides. These are fathers, brothers and sons – people just like us. And most of these men subjected to this ongoing torture have been found to be refugees, therefore, they were forced to flee their homelands.
Six years ago, many who risked everything trying for Australian shores on dodgy boats were greeted by a video on arrival at the now defunct Manus Regional Processing Centre featuring then immigration minister Scott Morrison.
"If you have a valid claim, you will not be settled in Australia," Morrison warned the helpless. "If you choose not to go home you will spend a very, very long time here." And now, after years of slow-drip detention, these refugees still find their freedom denied by this very same man.
No escape from limbo
"It's just a spiralling-down of despair, self-harm and attempted suicide," said Refugee Action Coalition spokesperson Ian Rintoul. "There's now over 30 instances of serious suicide attempts and self-harm, including one overnight in Port Moresby."
In the early hours of 3 June, a 30-year-old Somali refugee attempted to hang himself on the balcony of the Granville Motel in Port Moresby, while a 31-year-old Iranian man badly harmed himself in the same establishment. They're now both being treated in the Pacific International Hospital.
Mr Rintoul explained that around 50 men from Manus are being held under guard at the motel in the capital of Papua New Guinea. They've all been transferred from the island, so they can receive medical attention.
"But, many of them do not get treatment," Rintoul told Sydney Criminal Lawyers. "They're meant to get it in the Pacific International Hospital, but they don't. They're just stuck in the Granville Motel and the corridors are filled with despair."
Dwindling traces of hope
And according to Mr Rintoul, this despair has pervaded the whole Manus Island refugee community since the election outcome was announced. "There were real expectations that a Labor victory was going to mean some changes at least," he explained.
The long-time refugee advocate said Labor had promised to accept New Zealand's offer to resettle 150 of the refugees: a proposal the Coalition has long refused. And although they didn't specify how it would be done, the opposition did indicate there was a need to get the men off the island.
However, as soon as Morrison got the nod from the country, he's made repealing the Medevac bill a priority for his government. This legislation that passed earlier this year allows doctors to make the decision on whether a detainee should be transferred to Australia for medical treatment.
And with post-election Labor doing it's darnedest to appear like Liberals 2.0, it seems an alternate refugee policy is fast disappearing. Newly-appointed shadow home affairs minister Kristina Keneally said she now supports boat turn backs and offshore processing, as long as it's all done nicely.
Labor leader Anthony Albanese explained that Keneally's previous attacks on offshore detention were due to her Catholic faith. But, now it seems she can look past this, just as Morrison has always put his Pentecostalism on the backburner when it comes to incarcerating the innocent on islands.
The troops sent in
Amid the growing suicide crisis amongst the refugees, PNG authorities have deployed paramilitary police to the East Lorengau Refugee Transit Centre on Manus. This is one of three centres now housing the refugees since the government shut down the immigration detention centre.
Manus provincial police commander David Yapu said the unit had been sent to the camp for a three month period last Thursday in order to curb the rising tensions in the area, and make sure the daily suicide attempts come to an end.
Last Thursday, a 30-year-old Iranian refugee tried to hang himself in a tree on the outskirts of the encampment, close to a small residential area. A number of the Manusians living there were able to cut the man down and save his life.
Around a dozen heavily armed police have been sent into patrol the perimeters of the camp. But, there have been concerns raised in the past, as to how these Mobile Squad Units – who have a reputation for brutal tactics – have treated the refugee community.
Where to from here?
"A lot of the people left on Manus Island can't see any future at all. I spoke to people before the election who said that it didn't matter, because they have no future and their lives are finished," Mr Rintoul continued. "They're stuck there. They can't get off Manus Island."
And the question of what's going to happen to the people incarcerated on both Manus and Nauru is a concern for a great many Australians, as their government seems hellbent on continuing to slowly punish these people, who initially came to it seeking help under international laws.
Human Rights Watch Australia director Elaine Pearson said in the wake of the election that what's now required is that Australians "make this an issue front and centre for the government". And she pointed to the success of the campaign to have the children removed from Nauru last year.
"They can't be resettled in PNG. They've got nowhere else to go. They've been there six years," Rintoul concluded. "And the Australian government shows no interest at all in trying to provide them with protection."
Photos supplied by Refugee Action Coalition
Receive all of our articles weekly