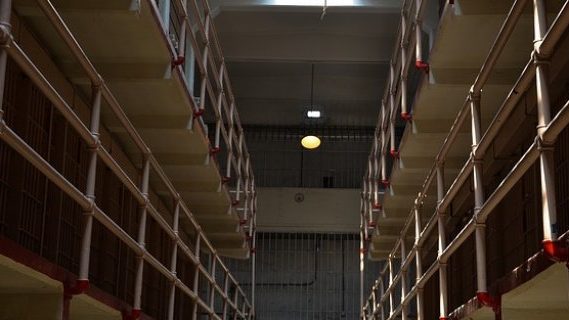 A recent investigation has confirmed that staff at the New Zealand Department of Corrections engaged in a cover-up of a fight club at Mt Eden prison for over a year before footage was posted on YouTube in 2015.
After private operator Serco lost the contract to run the prison in December 2015, it was revealed that a draft investigation into the violence was never finalised or forwarded to senior staff.
Serco's conduct has raised further concerns about NSW's move towards privatising correctional centres in our state.
Private operator's negligence
The Mt Eden controversy involved organised fights between inmates, where there was little oversight and even suggestions the fights were encouraged by prison staff.
The report noted that a prison officer was captured participating in the sparring, but ultimately found insufficient evidence of consistent, direct involvement in the fights by prison staff.
The report nevertheless found that senior Serco management disregarded several internal reports about the existence of the fight clubs. It also found a concerning lack of oversight by prison officers. A review of CCTV footage showed that, in some instances, no staff members could be seen in entire units for over two and a half hours.
The organised fights resulted in a number of inmates suffering serious injuries, including broken bones and even brain damage. Many of the incidents met the criteria of 'serious assaults', with some inmates reporting they were forced to fight for fear of being targeted by criminal gangs behind prison walls.
The report revealed that Serco management reported many of the injuries as accidents, or completely swept them under the rug, despite being aware they arose as a result of organised fights.
The report further found that there was a far higher presence of contraband in the prison than in publicly-run facilities, and that Serco staff members were "frequently" smuggling illegal drugs, mobile phones and other banned items into the prison after a relaxation of search procedures in July 2013.
A change in policy implemented by Serco meant that a minimum of 40 staff members were searched each month, rather than every member being searched upon entry to the prison as was previously the case. The report revealed that some officers were not searched at all during calendar months, and that there was a significant reduction in cell searches after the new rules were brought in.
Political response
The response by the government and Department of Corrections was to limit information being released to the public.
Before the fight club footage was posted to YouTube in 2015, an internal report which confirmed these practices in July 2014 had been held back from the public.
Corrections Minister, Judith Collins, later confirmed the draft report had been completed but not brought to the attention of chief executive, Ray Smith, for 8 months.
It was only after the video went public that the government decided not to renew Serco's contract.
The formerly private prison then received an overhaul, led by Mr Smith, with contraband searches, staffing levels, staff training and CCTV facilities all being updated in line with government-run facilities.
Failed experiment
Labor and the Greens see the Mt Eden "experiment" as further evidence of the problems with privately-run prisons.
"It's time for Serco – and all private companies – to get out of our prisons, for good," Greens Party co-leader Metiria Turei says.
NZ Labor corrections spokesperson, Kelvin Davis, called the report "an appalling indictment" of private prisons, which he believes have no place in the country.
NZ Prime Minister, John Key, has countered by saying Serco's failure is not a broader indication of the value of private prisons.
"Philosophically, I think there's a place both for private and public prisons and they hold each other to account," Mr Key said.
The government refused to rule out rehiring Serco to run the Mt Eden facility in the future.
Public vs Private
The Mt Eden fiasco comes as the NSW Parliament looks set to push for more privately operated prisons in our state.
That proposal flies in the face of the NZ report which makes it abundantly clear that publicly-run facilities have better monitoring and response systems, and lead to lower reoffending rates, than private facilities.
The same conclusion was reached in a recent US report, which was scathing in its criticism of security standards, rehabilitation initiatives and reoffending rates in privately-run facilities – finding conclusively that private prisons have higher assault, contraband and reoffending rates, partly as a result of the fact that private prison operators endeavor to keep costs down by reducing monitoring and accountability, and spending on rehabilitation programs.
The NZ experience and US findings should raise serious concerns about the direction our state is heading.
Receive all of our articles weekly