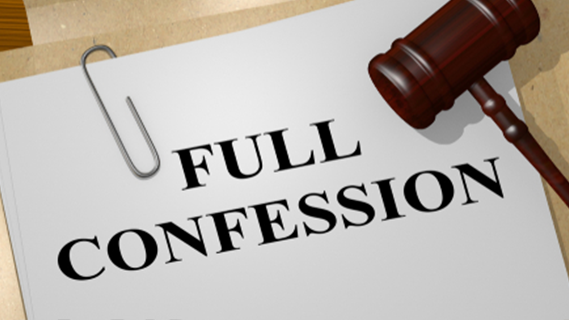 In March 2014, Gary Clifford Blackman was living on his semi-rural property named Tomewin, near the NSW Northern Rivers town of Murwillumbah. Mr Blackman suffered cognitive impairment due to chronic alcoholism, and by most accounts, was a passive and agreeable man.
53-year-old Nicole Weate was in an intimate relationship with Blackman at the time. She was also living on the property.
The pair lived in a cabin, known as the shed, while a number of others lived in a larger structure known as the big house. Amongst those living in the big house were Ms Billie Bignell and her young son.
Mr Thomas Miringaorangi had been living on the property for a number of weeks by mid-March. Whether he was living in the shed or the big house is a matter of dispute. Miringaorangi had met Blackman and Weate some previous time in either a park or hotel in Murwillumbah.
Mr Miringaorangi had known Ms Weate in the 1980s, when she was a sex worker in Kings Cross. Miringaorangi had a long and violent criminal record, and many knew him as an "intimidating person," who ordered others around at the property.
Mr Blackman's sister, Jennifer Smith visited the property in February 2014, and recalled her brother and Miringaorangi telling saying they were both sleeping with Ms Weate. She then witnessed Weate kiss both men passionately one after the other.
A vicious assault
On 1 April 2014, Miringaorangi and Weate were walking on the side of the road towards Murwillumbah, when neighbour Chris Lawler picked them up and gave them a lift. During the trip, Miringaorangi said, "Gary's really sick. He can't get out of bed."
The next day, Ms Bignell was walking towards the house, when she noticed a thick puddle of blood. Ms Weate then emerged from nearby bushes covered in blood. Bignell noted that her injuries were severe, and it looked as if someone had "booted her."
Ms Bignell later informed police that Ms Weate had repeatedly told her back at the big house that her injuries were inflicted by "both of them." Later, Miringaorangi turned up at the house and said to Weate, "You know I didn't do this to you."
At 8 pm, Mr Liam Emzin, a long-time friend of Mr Blackman's, turned up at the property. In the shed, Emzin witnessed Miringaorangi order Ms Weate to come out of the bedroom. He then wrapped a belt around his fist, and said, "You like my games, don't you Nikki?"
Locals intervene
The next morning, Ms Bignell made a cup of coffee and took it to Mr Blackman, who had been sleeping in the loft of the big house. Later that morning, Brent Gallagher and Perry Phillips, two of Blackman's friends, visited Blackman at the shed as they were concerned about his welfare.
The two men found Blackman sitting on a low bed, naked and drinking beer. They were concerned Miringaorangi had assaulted him. Mr Phillips later said Blackman resembled an inmate of a prisoner of war camp. Miringaorangi told them Blackman had been bitten by a spider a few days prior.
Mr Gallagher noted Ms Weate lying on another bed with a blanket up to her chin. He didn't notice the woman's wounds, as his attention was directed towards his friend's well-being. Ms Weate was presumably dead by this time.
On 4 April, Gallagher and Phillips returned to the shed to find Blackman in the same position, babbling incoherently. The pair called an ambulance to take him to the hospital. The sick man had to hop on one foot, as his leg was swollen.
Accused of murder
Nurse Viki Dale saw Blackman sitting on a veranda in Murwillumbah Hospital on 5 April, when she noticed another man. It was Mr Miringaorangi. As she approached him, the nurse noticed he was holding a hammer, so she took it away.
Another nurse, Carolyn Brodbeck, saw Miringaorangi standing over Blackman and pointing his finger at the man's chest. Ms Brodbeck noticed another man standing nearby, who abruptly walked away once she involved herself in the encounter.
On leaving the hospital, Mr Miringaorangi attended Murwillumbah police station and informed police there was a body at Tomewin. He travelled with officers to the property and showed them Ms Weate's body in the shed.
Back at the station, Miringaorangi gave an electronically recorded interview, during which he accused Blackman of the murder. Officers asked him about injuries on his hands, and he explained they were caused by the bonnet of a car falling on them.
A full confession
That same evening, Mr Blackman confessed to the murder during a recorded interview at the hospital with Detective Senior Constable Straume and Sergeant Amos.
During the interview, Blackman also made incoherent comments regarding his uncle fighting on the Kokoda track.
Blackman said he punched Ms Weate and broke her eye socket. He explained this was because she was "no good" and had been sleeping with other men. The suspect broke down periodically and cried during the confession.
Blackman's mother and nephew visited him the next day, concerned about Blackman's mental and physical state. He was delirious and had lost around 15 kilograms, his nephew estimated.
Blackman was charged with murder on 7 April, and sent to Grafton prison two days later. On 10 April, he was taken back to the hospital suffering delirium and hallucinations.
I didn't do it
On 29 April, Mr Blackman told psychiatrist Dr Simonelli that he did not commit the murder.
He later told his sister over the phone from prison that he was changing his plea to not guilty. He also recalled that Miringaorangi had said, "Any trouble with your sister, I'll plant her under a tree."
A special hearing
On 5 March this year, Mr Blackman appeared before a sitting of the NSW Supreme Court in Lismore.
As presiding Justice Richard Button explained, it was "a special hearing, not a criminal trial, because the accused was unfit to stand trial."
A voir dire was conducted into the admissibility of admissions Blackman had allegedly made regarding the murder of Ms Weate. A voir dire is a hearing, without a jury, on the admissibility of evidence.
Key to the proceedings was the testimony of Mr Miringaorangi, who gave evidence that contradicted what he had previously said. He constantly swore at those in the courtroom and called upon on Mr Blackman to back up what he was saying.
Miringaorangi said he couldn't recall dates, but claimed to have witnessed Blackman use his boots to bash the deceased. In response, Blackman called out across the court, "It's not true." Miringaorangi eventually replied, "I should have fucking killed you too, you cunt."
Mr Miringaorangi stated that he'd shown up at the hospital as a courtesy to let Blackman know he was going to police. He claimed to have been carrying the hammer to protect Blackman, as some men had turned up at the property the previous evening.
Lack of credibility
Under cross-examination, Miringaorangi denied ever having slept with Ms Weate, despite making comments in his initial police interview that he had done so. He said a reference to being her husband meant he was her "husband in the cleaning department," as he cleaned the house.
The witness denied Blackman was sick at the time of the murder. He claimed to have been sleeping in the loft of the big house on the morning that Ms Bignell told police Blackman had been doing so. He also insisted that he never wore rings, even though three photos were produced showing otherwise.
When Justice Button threatened him with a charge of contempt of court, Miringaorangi answered subsequent questions for a period of time with the phrase "I can't recall."
The findings of the court
His Honour pointed out that Miringaorangi's evidence "was inconsistent on countless points" compared with the accounts of all other witnesses. The justice "firmly rejected" Miringaorangi's "cleaning husband" proposition, as well as his claim to have never slept with the deceased.
Justice Button found that Miringaorangi's conduct in repeatedly asking Blackman to confirm his version of events during the hearing was consistent with the assertion the witness had pressured the accused to confess to the murder at the hospital.
It was also significant that Mr Blackman did not confess until after the hospital visit.
"I am affirmatively satisfied on the balance of probabilities that, when Mr Miringaorangi visited the accused at Murwillumbah Hospital… Miringaorangi threatened the accused with violence if the accused did not confess to the murder of the deceased," the justice found.
Exclusion of admissions influenced by violence
Justice Button noted that all five sets of admissions before the court were subject to objections pursuant to section 84 of the Evidence Act 1995 which provides:
"(1) Evidence of an admission is not admissible unless the court is satisfied that the admission, and the making of the admission, were not influenced by:
(a) violent, oppressive, inhuman or degrading conduct, whether towards the person who made the admission or towards another person, or
(b) a threat of conduct of that kind.
(2) Subsection (1) only applies if the party against whom evidence of the admission is adduced has raised in the proceeding an issue about whether the admission or its making were so influenced."
His Honour was satisfied that Miringaorangi threatened to commit violence upon Blackman unless he confessed to the murder. The justice was not satisfied that the Crown had proven, on the balance of probabilities, that the threat of violence did not influence the confessions.
On 29 March this year, Justice Button ruled that all five sets of admissions be excluded in accordance with the provisions of section 84.
Receive all of our articles weekly