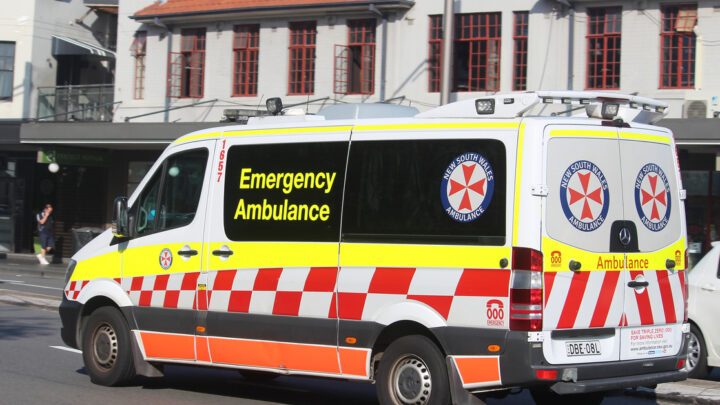 A New South Wales paramedic suspended for refusing to have a COVID-19 vaccination has launched a legal challenge in the Supreme Court of New South Wales.
John Larter has been outspoken about his stance against the NSW Government directive that all health workers must have their first COVID-19 vaccination by 30 September 2021, or face losing their jobs.
His legal challenge is now listed for a directions hearing on 28 September 2021, just two days before the vaccine deadline.
"Nobody should be forced to have a vaccine"
Mr Larter, who is also the Deputy Mayor of Snowy Valley Council, has been a paramedic for
25 years and said he did not intend to get vaccinated.
"There are a number of reasons why I'm not comfortable having it and obviously that will be argued in court," he told the media.
"It's grossly unfair to ask somebody to enter into a medical procedure that they're not comfortable with and then threaten them with their livelihood."
"Nobody should be forced to have a vaccine."
Suspended from work
Since announcing he had launched a legal challenge to the mandate, Mr Larter has been suspended from his job.
He says the suspension is effective immediately and although no reasons have been given, says he received an email stating that the matter would be reported on, including the reasons, within a month.
Mr Larter now intends to challenge his suspension.
As of last week, 82 percent of NSW paramedics were fully vaccinated and Mr Larter is adamant that his stance is not anti-vax, it's about pro-choice. But clearly it is a stance that resonates with many Australians. An online campaign launched to help fund his legal expenses has raised more than $75,000 from more than 1,000 donors.
The New South Wales Government has been heavily criticised for its hardline approach to vaccinations and has already issued directives to aged care workers, healthcare workers, authorised workers in affected LGAs in Sydney as well as construction workers.
The state government has also been under fire for 'coercing' the general public to get vaccinated, along with continually changing the vaccination target required to end lockdowns across greater Sydney.
Confusing messages
But in recent days, there has been even more confusion created by the leadership team, with Deputy Premier John Barilaro telling media that vaccination proof, which will be attached to QR code check-ins run by the Services NSW app, will only be a temporary measure for businesses like pubs, until the NSW population reaches 80 per cent double vaccination. After that, unvaccinated residents would be able to join those who were double-jabbed, he says.
Ms Berejiklian hasn't confirmed nor denied how permanent vaccine proof would be, saying that plans were still yet to be finalised.
"Government might say it's up to business to decide whether or not they accept unvaccinated patrons … but we have not come to those conclusions yet… We all have choices and if it's your choice not to be vaccinated, well that might mean you cannot participate in things that the fully vaccinated do."
It's not clear how much in the way of taxpayer dollars has been spent on the technology, but businesses have been polarised on the idea from the start, with many not wanting the responsibility of policing the public health rules, and others saying they will welcome everyone when businesses reopen, irrespective of their vaccination status.
Many New South Wales residents and some politicians have also rallied against the idea, particularly considering that domestic vaccination certificates are still being debated at a Federal level, and that the Federal Government's stance is that vaccines remain voluntary for all Australians.
In the meantime, the very public debate around issues such as discrimination against the unvaccinated, privacy and civil rights posed by vaccinated proof has divided communities, neighbourhoods and some families.
For now, the 'official line' remains unclear, but the conflicting messages coming from the top could be a sign that the NSW Government is finally finding a sensible balance, making policies which will both protect the health system and the vulnerable members of our communities without arbitrarily taking away people's right to choose for themselves.
Receive all of our articles weekly