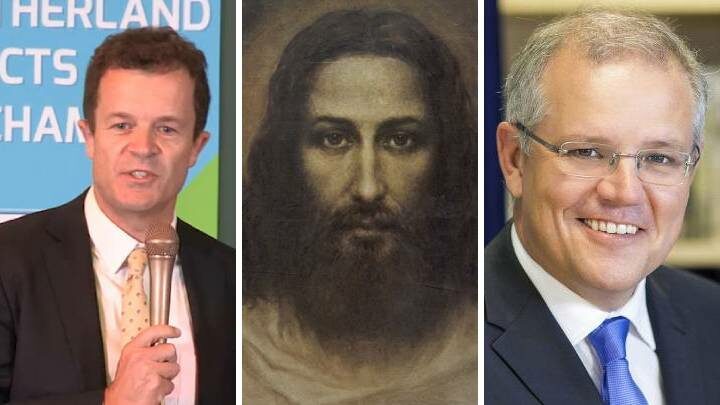 NSW attorney general Mark Speakman announced earlier this month that the Berejiklian government will be introducing legislation to amend the Anti-Discrimination Act 1977 (NSW), so that religion will be an attribute protected against discriminatory behaviour.
"NSW is a proudly multicultural and multi-faith society," said the attorney general in a 7 September statement.  "We're pleased to be taking this critical step to protect people of faith and of no faith from discrimination and to support freedom of religion."
However, what the press release celebrating the diversity of the NSW population fails to outline is that these laws are being modelled upon a piece of legislation Pauline Hanson's One Nation Party NSW leader Mark Latham drafted.
Introduced in May last year, the Anti-Discrimination Amendment (Religious Freedoms and Equality) Bill 2020 is somewhat misleading in its official aim, as Latham's bill doesn't simply attempt to protect those of faith from prejudicial treatment, but it empowers them to discriminate against others.
A sword and not a shield
A NSW parliamentary review into the One Nation bill released its final report in March, with the majority of committee members endorsing the legislation and recommending that the Liberal Nationals government draft its own set of similar laws to be introduced later this year.
The ludicrous aspect to this whole scenario is we are expected to believe that a racist, and particularly Islamophobic political party like One Nation, is championing laws that are designed to bolster the rights of those belonging to minority religions and ethnicities.
Indeed, Latham's bill does nothing of the sort. Rather, as he clearly spelt out in his second reading speech, the laws are his response to "every letter of the alphabet" having a flag and a network "to affirm and celebrate its identity, except for the letters C and H: Christians and heterosexuals".
"Instead of protecting people from discrimination on the basis of their religion, it allows people to assert their religious beliefs in a way that enables them to discriminate," said Sydney University Law Professor Simon Rice, who appeared as an expert witness during the committee review.
"So that's to turn the Act around and use it as a sword and not a shield," the professor told Sydney Criminal Lawyers back in April.
Protecting heterosexual Christians
The religious freedoms debate was instigated by the conservative Christian Right of the federal government, as the legalisation of same-sex marriage became imminent.
In December 2017, two weeks after marriage equality became the law, then treasurer Scott Morrison announced he'd be pushing for legislation to create further religious protections in law.
Since becoming prime minister, Morrison has overseen the introduction of two drafts of a federal Religious Discrimination Bill, which, like its NSW One Nation counterpart, goes much further than merely protecting those of faith against bigotry. And a third draft is set to be released by December.
In his recent statement, Speakman outlined that the Berejiklian government won't be releasing its set of religious discrimination laws until after the Pentecostal PM and his government have successfully enacted theirs.
And as Latham indicated in the speech on his bill, what these laws are meant to establish is an ability for heterosexual Christian men to be able to trample over the anti-discrimination framework that was designed to protect women and minorities from their prejudicial dominance.
Images: NSW MP Mark Speakman by Paul's Productions is licenced under CC BY 3.0. Artistic reconstruction of Jesus' face taken from the Turin Shroud by Monozigote is licenced under CC BY-SA 4.0. Scott Morrison 2014 by Kristy Robinson / Commonwealth of Australia is licenced under CC BY-SA 4.0.
Receive all of our articles weekly