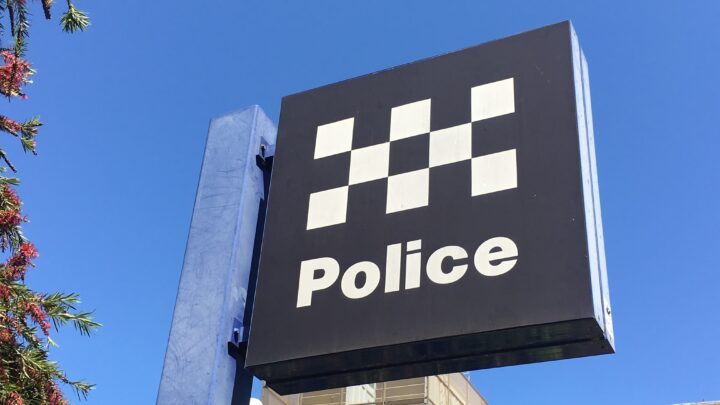 The family of a young apprentice tradesman from Sydney who was shot dead by police just days before Christmas is calling for a Royal Commission into his death.
20-year old Bradley Balzan was walking to the shops at St Marys in Sydney's West at around 10.30am on Wednesday, 23 December 2020 when he was approached by four plain clothed police officers who exited from an unmarked car patrolling the area.
It has been alleged that police did not initially disclose their identity as required under section 201 of the Law Enforcement (Powers and Responsibilities) Act 2002 when they approached the young man, and only did so later on while the man was being treated by paramedics.
The NSW Police Force has been criticised for the lack of information provided to the deceased man's family and the public, as well as for its overall attitude towards the killing.
Shot dead in own backyard
It's been reported that Bradley Balzan ran from the plain clothed men when approached, before jumping over a fence into his own backyard. The officers caught up to him and there was a "scuffle".
Police say Mr Balzan's dog attacked one of them, before the young man "snatched a gun" from one of two senior constables
Police say they then fired "at least one shot" at Mr Balzan followed by the shot that killed him.
More questions than answers
But the killing has raised more questions than it answers, especially considering the young man was by all accounts a law abiding citizen with no criminal record.
Mr Balzan's friends and family say he was recently mugged and felt vulnerable and fearful in the streets as a result of this.
This, they say, could explain why he ran when approached by four men in plain clothes who exited from an unmarked car, and also why he may have grabbed one of their firearms (if he, in fact, did so).
Body camera footage?
It is hoped police body camera footage will shed light onto what actually occurred during the encounter, provided the cameras were turned on.
In that regard, studies have found that New South Wales police officers rarely turn their cameras on, as they are at liberty to turn them on and off as they please.
Internal investigation
NSW Assistant Police Commissioner Mark Jones told the media the young man had been acting "suspiciously", but he did not elaborate on this.
He said an internal investigation will be carried out by police to determine whether the killing was justified, and promised that the findings of that investigation will be "independently reviewed".
Cold comfort for deceased's family
None of this is comforting for the family and friends of Bradley Balzan, who can't begin to understand why their loved one was targeted in the first place. They are angry and frustrated about the lack of information given them to them about the killing.
What if the young man did grab a firearm?
The whole of the circumstances – unmarked car, four plain clothed men, possibly no identity disclosure, being in his own backyard, having previously been  mugged – raise the possibility he was acting in self-defence if he did, in fact, grab one of the officer's firearms. as police say he did.
Self-defence
The law of self-defence is contained in section 418 of the Crimes Act 1900 (NSW).
The section provides that a person is not criminally responsible if he or she believes their actions were carried out in self-defence, and the conduct is a reasonable response in the circumstances as he or she perceives them.
Self-defence is a complete defence, which means the person is entitled to be found not guilty for their actions.
The defence is available where the conduct is necessary to:
(a) defend himself or herself or another person, or
(b) prevent or terminate the unlawful deprivation of his or her liberty or the liberty of another person, or
(c) protect property from unlawful taking, destruction, damage or interference, or
(d) prevent criminal trespass to any land or premises or to remove a person committing any such criminal trespass.
Section 419 stipulates that if evidence of self-defence is raised, the prosecution must then prove beyond a reasonable doubt that the actions did not amount to self-defence.
If the prosecution is unable to do this, the defendant must be acquitted.
Shoot first and ask question later?
The killing of Mr Balzan has led many to ask the question: are police 'trigger happy'? Intent on shooting first and asking questions later?
In Queensland just weeks ago, police shot a young man named Raghe Mohammed Abdi, saying afterwards that he had been linked to the murder of an elderly couple, which they were calling a 'terrorism event'.
This has left the family, and a scrutinising public with more questions than answers.
There have long been concerns surrounding the 'militarisation' of the Australian police force, which has led to policies which allow officers to routinely carry guns. Increasingly, there are also concerns about the  along with the adequacy of the training officers undertake to use these in the line of duty.
When someone dies at the hands of police, a coronial inquest into the death is standard procedure. However, these proceedings are often criticised due to the fact that the Coroner is heavily reliant on material provided by the police.
If the shooting is considered to be inappropriate, negligent or improper, the officer who fired the shots can face disciplinary action and, in rare cases, criminal charges.
Receive all of our articles weekly