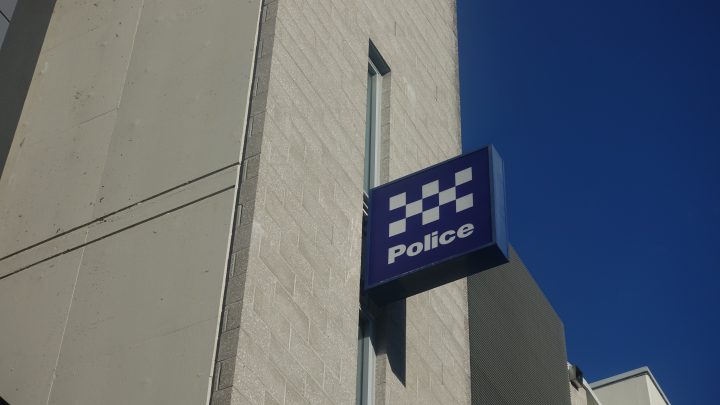 A New South Wales police officer has been spared prison time after filming a colleague without consent while they were having sex and sharing it online to boast to colleagues.
28-year old senior constable Timothy Patterson filmed a sexual encounter with a fellow off-duty officer at a city hotel last year. He not only secretly recorded the woman but then shared two of three sex videos he made with eight other police officers in an online Snapchat group called "No Snitches."
Mr Patterson pleaded not guilty to the charges against him, claiming the woman consented to the filming, while admitting she didn't know he was posting the videos online.
Magistrate Clare Farnan in Downing Centre Local Court heard that officers outside the private social media group also saw the videos, and that Patterson had been careful to protect his own identity when filming but not that of his partner.
Patterson was found guilty of three counts of filming a person in a private act without consent and one count of using a carriage service to menace, harass or offend.
The sentence
While describing Patterson's conduct as "demeaning" and "appalling", Her Honour sentenced the officer to a two-year good behaviour bond and 9-month community corrections order, in lieu of prison time.
Victims' groups have slammed the sentence as being too lenient, given the devastating impact on the complainant who is expected to work with a number of the officers that have seen the videos.
They say it sends the wrong message – that those who swear an oath to uphold and enforce the law can escape prison time after committing egregious breaches of trust that humiliate others
Discrimination rife in the police force
The incident is another example of the way male officers treat females in the state's police force.
The fact the 'No Snitches' group even exists is a cause for concern, when the force is actively promoting itself in the media as a champion of victims' and women's rights.
In the past five years, independent reviews have examined the workplace culture in several police forces around the country including the Australian Federal Police, and the results reveal that on average, one-half of the staff who participated report having experienced sexual harassment or discrimination.
Resistance to change
A decade ago, NSW police introduced a raft of new workplace behaviour guidelines in an attempt to change an embedded culture of bullying, discrimination and harassment.
But a number of current and former NSW police officers report that the culture is as male-dominated as ever, and that the internal complaints handling process is nothing more than "arse-covering exercise." Those brave enough to complain are often shunned by their colleagues, left isolated and subjected to further bullying and harassment as a result.
While some take their fight to external bodies, the emotional distress often leads them to quit their jobs. And ultimately, it's the NSW taxpayer who ends up funding this very expensive bill for broken spirits and drawn out legal battles.
And sadly, it seems change is still a long way off. Each year, NSW police officers lodge around 200 harassment claims against colleagues. A quarter of those are for sexual harassment.
Section 91K of the Crimes Act 1900 (NSW) makes it an offence to film, or allow another to film, another person engaged in a private act for the purpose of obtaining, or enabling another person to obtain, sexual gratification where the filming is undertaken without the consent of the other person.
The maximum penalty for the offence is two years' imprisonment.
The penalty increases to five years' imprisonment where the person filmed was under the age of 16 years, or where the offender constructed or adapted premises for the purpose of filming.
'Engaged in a private act' is defined as:
(a) in a state of undress, or
(b) using the toilet, showering or bathing, or
(c) engaged in a sexual act of a kind not ordinarily done in public, or
(d) engaged in any other like activity.
Section 474.17 of the Criminal Code Act 1995 (Cth) makes it an offence for a person to use a carriage service such as a phone or the internet in such a way that reasonable persons would consider it as being, in all the circumstances, menacing, harassing or offensive.
The maximum penalty for the offence is three years' imprisonment.
Receive all of our articles weekly