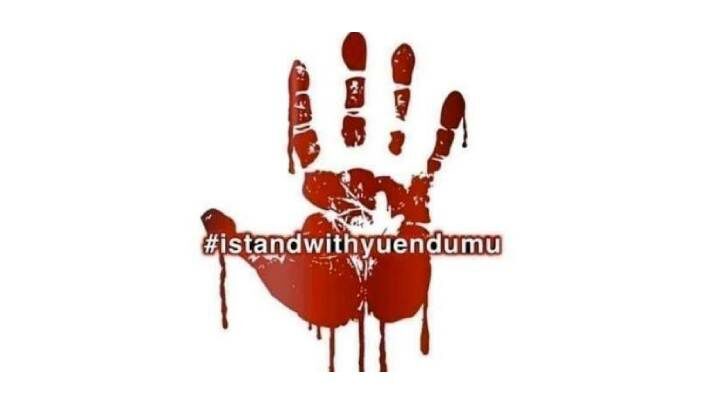 After NT police constable Adam Eberl had restrained Warlpiri teen Kumanjayi Walker upon a mattress on the floor of his grandmother's home in the remote Aboriginal town of Yuendumu, constable Zachary Rolfe allegedly walked across the room and shot him twice in the side.
This is the account given to the NT Supreme Court by prosecutor Philip Strickland SC, as reported in the Guardian last Monday: the first day of Rolfe's murder trial.
The constable is said to have placed his Glock semi-automatic handgun against the left side of the 19-year-old's body and pulled the trigger twice. Strickland advised that this is known as a "double-tap", which is meant to cause extreme bodily harm.
The then 28-year-old officer had already shot Walker once, after the Warlpiri man had ignored an order to place his hands behind his back and instead struck the constable in the shoulder with a pair of medical scissors. The first shot fired is not subject to any legal contention.
After the third shot, Eberl threatened to "smash" Walker, but on realising what his fellow officer had done, he remarked, "Did you? Fuck." On 9 November 2019, Rolfe then responded, "It's all good, he was stabbing me. He was stabbing you."
Settler colonial justice
The Rolfe case is historic, not only because the charging of an officer over a First Nations custodial death is extremely rare, and it's the first time an NT officer has stood trial for murder over such a killing, but if he's convicted it will be unprecedented within the Australian criminal justice system.
Aboriginal deaths in custody are common. So much so, that in the late 1980s a Royal Commission into these deaths was established, and it went on to deliver 339 comprehensive recommendations that, if implemented, would have served as a significant blueprint for change.
But the majority of the 1991 recommendations have never been acted upon. And since their handing down at least 491 further First Nations custodial deaths have taken place.
Last year, the commission's 30th anniversary, saw 16 Aboriginal people die in the custody of police or corrective services.
In good faith
Rolfe is standing trial for murder, but if the jury finds him not guilty of that crime, it must then consider whether he's guilty of manslaughter, and failing that, the police constable then faces a final charge of engaging in a violent act causing death.
The ex-army officer has pleaded not guilty to all charges.
The trial was set to commence last August, however it was stayed after Strickland sought special leave to the High Court, appealing a decision of the NT Supreme Court to permit Rolfe to argue a 2018 instated defence that absolves a police officer of criminal liability when acting in good faith.
The highest court in the land ruled that the NT police officer's defence team can argue this point but stipulated it would be "subject to constraints, such as doing only that which is reasonable and necessary".
Receive all of our articles weekly