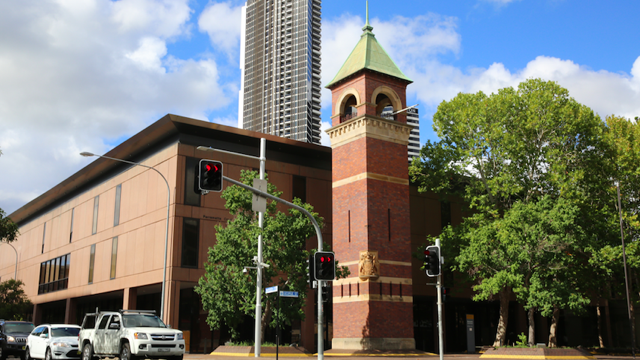 According to European history books, Parramatta is the second-oldest city in Australia, founded by Governor Phillip in 1788.
First People had been in the area for some 30,000 years before that, referring to Parramatta as 'Burramatta', which means head of waters.
Parramatta was settled out of necessity, as farming in and around Sydney was impossible. The newly colonised area offered fertile land and fresh water.
For decades, Parramatta has been considered nothing more than a 'retail hub' out west, compared with the glamour of the Sydney CBD with its iconic Harbour, Opera House and bridge.
But that reputation has been changing in recent years, with an apartment and development boom, an influx of restaurants and other entertainment facilities, as well as businesses.
Developments such as the Parramatta Square project, which includes three office towers that will bring thousands of workers to heart of Parramatta in coming years, have economists predicting the suburb's economy will grow from $23 billion to $30 billion by 2021.
This has contributed to Parramatta being dubbed the 'Second CBD'.
Parramatta Justice Precinct
Where there is a large community, there needs to be social infrastructure including access to the legal system.
Parramatta's first courthouse was built in 1791 to help deliver 'justice' in the growing colony. It deteriorated over ensuing decades and was demolished in 1826. Eleven years later in 1837, the foundation stone was laid for a new courthouse. Extensions to the building were made about 15 years later, and it was used until 1891.
But with the growth of the population came the need to expand infrastructure, and the courthouse building replaced and upgraded at various times to better serve the needs of the local community.
The Parramatta Justice Precinct was officially opened in 2008 by then NSW Premier Morris Iemma. At the time it was considered necessary to take the pressure off courthouses in the city, but it is fast becoming the new heart of Sydney's legal system.
What's in the Justice Precinct?

The precinct, in addition to judicial and administrative functions, services a range of community service health-and welfare-related needs.
It houses the corporate headquarters of the New South Wales Department of Attorney General and Justice, the Legal Aid Commission of New South Wales, Office of Trustee and Guardian, which deals with Wills, Power of Attorney and Enduring Guardianship matters and the NSW Registry of Births, Deaths and Marriages, Office of the Director of Public Prosecutions.
Courts in Parramatta
The Garfield Barwick Commonwealth Law Courts Building houses courts of the Federal Circuit Court of Australia and the Family Court of Australia, both of which deal with cases relating to family law. These courts are set to amalgamate early next year.
The Parramatta Courthouse (pictured) is located at 12 George Street. It comprises local courts which can deal with an finalise 'summary cases' – which are less serious types of cases – including drink driving and drug possession, as well as more serious indictable cases which remain in the local court, such as assault occasioning actual bodily harm and less-serious drug supply cases.
The court is also the first port-of-call for more serious cases which are eventually referred to the District or Supreme Court.
Parramatta's District Court is known as the Sydney West Trial Courts. It is located at 6 George Street, and finalises more serious cases, including those that come before juries.
The Trial Court complex also encompasses the Drug Court of New South Wales, which is a specialist court that seeks to refer those with underlying drug dependency issues to rehabilitation rather than simply throwing them in prison. This court has been operating since 1999.
The Children's Court of New South Wales is located at 2 George Street. It is a special court that deals with cases involving children and young people, and primarily seeks to deter these people away from the criminal justice system
This building is also where bail applications occur on the weekend.
Law firm in Parramatta
If you are seeking criminal lawyers in Parramatta, look no further than Sydney Criminal Lawyers®. Our law firm has offices near the Justice Precinct in Parramatta, and our lawyers are familiar with the magistrates and judges who preside over the various courts.
If you are going to court, we offer a free first conference with an experienced criminal defence lawyer and fixed fees for most of our services.
Call us anytime on (02) 9261 8881 to arrange an appointment.
Receive all of our articles weekly