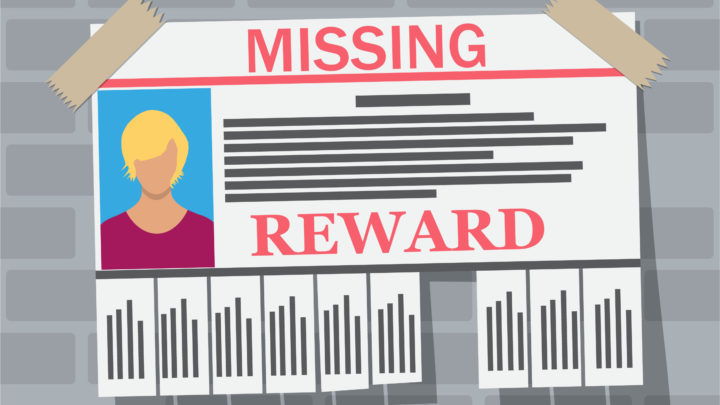 For many of us, they're just sad headlines, but for the families of those who've gone missing, the trauma of uncertainty can be permanent.
Every day in Australia, people disappear without a trace. Which is hard to fathom in this day and age when technology is able to track so much of our lives. But in fact, about 38,000 people disappear every year.
The most recent high profile case is that of Belgian backpacker Théo Hayez who disappeared in Byron Bay after a night out at well-known night spot. CCTV footage has captured his movements after he left the Cheeky monkey's bar in the middle of town. And the next day a mobile tower recorded a 'ping' from his mobile somewhere near the beach.
Backpacker Théo Hayez
Local Police, Belgian Police, Theo's family and a committed bunch of local volunteers have spent weeks searching the town, the beaches, the bushland and all easily accessible surrounding areas. This week divers have been called in to thoroughly search surrounding creeks and lakes, with still no sign of Theo. But even in the face of grave circumstances, his family say they have not given up hope of finding him alive and well.
And they are not alone. This week is Missing Person's week. And the campaign by Australian Federal Police (AFP) and the National Missing Persons Coordination Centre (NMPCC) this year aims to shine a spotlight on people who have been missing for many years.
There are 2,600 long term missing persons in Australia. But these are not just 'missing people'. They are they are fathers and daughters; sons, students, chefs and academics.
And some of them have disappeared in the most ordinary of circumstances. Wendy, a 30 year old Mother of three walked to her local shops on the 25th September 1975 and never came home.
Andrew went missing in 1999. He was at a family barbecue and was last seen walking to his car, parked on the street outside.
William Tyrrell was just three years old when he disappeared wearing a spiderman suit from his foster grandmother's house where he had been playing in the garden with his sister. His disappearance sparked one of the greatest police operations in Australian history, and in 2016, a reward of $1million was offered for the recovery of William, and there is currently an inquest underway into his disappearance.
What is a 'missing person'?
In Australia, a missing person is defined as anyone who is reported missing to police, whose whereabouts are unknown, and for whom there is concern for their safety or wellbeing.
The reasons why people go missing are varied, and can include mental illness, misadventure, domestic violence, and being a victim of crime.
In Australia, adults are more likely to be listed as long-term missing persons, (missing for longer than 3 months), however our youth are most likely to be reported missing at a rate of 6 times the national average.
Of the 38,000 missing persons reports submitted to police each year 19,000 or 50% relate to those aged between the years 13 – 17.
Missing Persons week hopes to highlight these facts, and draw special attention to eight long-term missing persons cases.
Police say that help from members of the community plays a critical role in helping them find people who go missing, and anyone with information relating to a missing person should contact Crime Stoppers.
What to do if your loved one goes missing
If someone you love goes missing, you don't have to wait to call police, like some other countries. In fact, timing can be critical in finding someone.
You will be asked to file a missing person's report with your local police. Police will want to interview you so it's important to provide as much information as possible, even if it may seem insignificant, such as details about your last conversation, what the person was wearing, any recent and unusual behaviour etc. This will be used by police as the basis of their investigation. Police will also check mobile phone providers, financial institutions, and social media accounts and will conduct an internet search history if the persons' devices are available.
During the first three months of a person's disappearance you may also be asked by police to provide forensic or DNA samples. Forensic collection forms part of a standard missing person's investigation.
The National Missing Persons and Victim System (NMPVS) provides a national platform for State and Territory Police and Forensic examiners to search and compare long-term missing persons against unidentified human remains.
There are currently around 500 unidentified human remains in Australia.
DNA matching holds the key to identifying these. It was used to identify the remains Daniel Morcombe and Matthew Leveson and could also successfully solve some of Australia's missing persons cases. But for many families, there are still unanswered questions and without clear evidence of life or death, they are forever wondering.
Receive all of our articles weekly