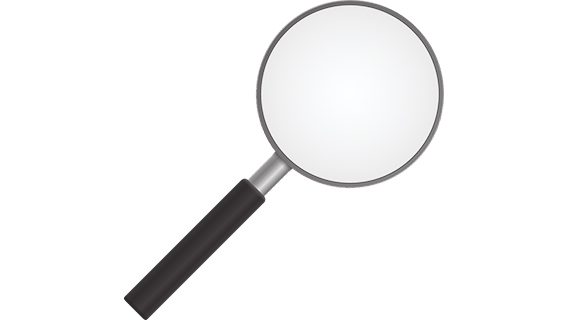 In New South Wales, 160 people are reported as missing every week. For every missing person there are concerned friends, family and colleagues – who can be deeply affected by the impact and uncertainty of the sudden loss.
But considering it is such a far-reaching issue, there is a surprising amount of misinformation about how to report missing persons, and the requirements for a coronial inquest.
In NSW, you do not have to wait 24 hours to report a missing person to police. And it is not a crime to simply run away – provided that you are not under conditional liberty – for example, on bail or parole.
NSW Police Assistant Commissioner Peter Barrie told the ABC that the first 24 hours can be critical to investigating missing persons. He says that starting the search quickly can greatly increase the chance of locating a person– especially if they are suffering from a mental health condition such as dementia.
According to police, the three most likely groups to go missing are:
Those suffering from a mental illness,
Children, especially females aged 13 to 17, and
The elderly.
In NSW, 99.5% of those reported missing in 2014 were ultimately located. 57 remain missing for that time period, and the total number of missing persons in Australia stands at around 1,600 – some of which are classified as unsolved murders.
Long-Term Missing Persons
Daniel James O'Keeffe disappeared from his family home in Victoria in July 2011. He was 24 at the time and suffering from depression.
But in what has been described as a 'miracle', Mr O'Keeffe was recognised by a receptionist in a Queensland medical centre, who called his family to report the sighting. Unfortunately, Mr O'Keeffe is yet to be located and remains missing.
The ray of hope inspired his sister, Loren O'Keeffe, to start the Missing Persons Advocacy Network (MPAN) – an organisation aimed at reuniting missing persons with their families.
Her campaign, "Dan Come Home", is one of the biggest of its kind, with a social media following of more than 30,000.
Loren has spoken to the media about the impact of a family member disappearing, saying that:
"It's just shock, you're in shock. Every now and then when I step back and remember why I'm here and what I'm doing. I can't believe I still don't know where my little brother is — it's just the strangest feeling."
Coronial Inquests
Police in NSW investigate both suspicious and non-suspicious disappearances. If they suspect that a missing person has died, police can refer the matter to the NSW Coroner.
The Coroner is able to investigate deaths and suspected deaths in a range of circumstances by way of an inquest.
Section 21 of the Coroners Act 2009 (NSW) says that an inquest can be held if there is an actual or suspected 'reportable death'; which is defined by section 6 as a death that:
Is violent or unnatural,
Is sudden and from an unknown cause,
Occurred under suspicious or unusual circumstances,
Occurred under circumstances where the person had not been attended by a medical practitioner in the 6 months before their death
Was unexpected, based on the reasonably expected outcome of a health-related procedure, or
Occurred while the person was temporarily absent from a declared mental health facility.
In most cases, the Coroner has discretion over whether to commence an inquest. However, section 27 requires an inquest to be held if:
The Coroner thinks that death resulted, or might have resulted, from a homicide (but not a suicide),
There has not been sufficient disclosure of whether the person has died, or of their identity,
The manner and cause of death have not sufficiently been disclosed.
Inquests can be time-consuming and costly, and they do not always provide closure to a missing person's loved ones; but in many cases, families and friends welcome the opportunity for more information about what might have happened.
For further assistance to families of missing people, please follow the below links:
– The guide to coronial services in NSW for families of missing people.
– The Families and Friends of Missing Persons Unit (FFMPU), Department of Justice, offers counselling, information and referrals to families and friends of missing people in NSW
(Ph 1800 227 772).
Receive all of our articles weekly