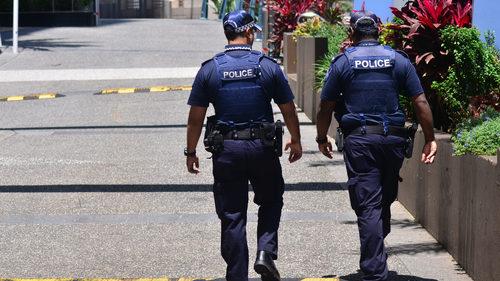 A recent report by Queensland's Crime and Corruption Commission (CCC) has found that police are failing to properly record complaints of sexual assault and other forms of abuse.
The CCC's June 2019 audit found that Queensland police were facing an increasing number of complaints for "failing to respond to duty" – from 1,381 in 2015, to 1,607 in 2016, and to 1,840 in 2017.
The CCC concluded that, from 2017 to 2018, there had been a 14% increase in these complaints, following a 15% rise from 2015 to 2016.
The audit found that police were "not clearly recording decisions in the complaints management system" between 2016 and 2018, with police on the Gold Coast and in South Brisbane being the worst offenders.
The CCC took on the audit because, while individual instances may not necessarily amount to corruption, "when aggregated, the allegations may indicate broader organisational capacity deficits and, or cultural issues."
Results of internal investigations
The CCC's investigations found that half 51 of the 87 complaints required "no further action required", as the allegations were deemed to be frivolous, vexatious, lacking in substance or credibility.
Two of the 87 complaints resulted in police officers being fined, 17 officers were "chastised", two reprimanded, and two cases are still under investigation.
Complaints versus convictions
Historically, the number of complaints about sexual offences has vastly outnumbered the number of convictions.
In 2013, for example, there were 3,951 reports of sexual offences, which resulted in 715 people being charged and 374 of these people pleading guilty or being found guilty of some criminal offence.
168 of the 374 who pleaded guilty or were found guilty received full-time prison sentences.
According to the Australian Institute of Criminology, an estimated 70% of sexual assaults are not reported to police.
Reasons for failing to report include the fear of not being believed or being re-traumatised in criminal proceedings, self-blame and a desire to move ahead with life.
The number of complaints which are not recorded and/or acted upon adds weight in the eyes of many to the argument that police can be suspicious of complaints.
Institutional failure to report
The CCC report also found that institutions such as schools were often reluctant to report sexual offence complaints to police.
It's investigation into these failures led to five Education Queensland employees being reprimanded and two resigning. Ten cases are still being investigated.
Last year, NSW Attorney-General Mark Speakman announced the introduction of new laws against failing to report complaints of child sexual abuse.
The Criminal Legislation Amendment (Child Sexual Abuse) Bill 2018 was passed by the NSW Parliament in June 2018, which inserted a new section 43B into the Crimes Act 1900 (NSW).
The offence prescribes a maximum penalty of two years in prison for any adult who fails to report information to police where they:
know, believe or reasonably ought to know that a child (under 18 years) has been abused, or
know, believe, or reasonably ought to know that they have information that might materially assist in securing the apprehension, prosecution or conviction of the offender.
"The reforms better reflect community expectations and will assist in ensuring that perpetrators are held to account for their appalling abuse of children," Mr Speakman stated.
Receive all of our articles weekly