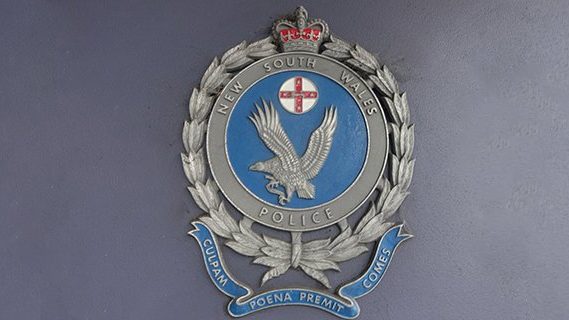 Yesterday, a 70-year old man came before Fairfield Local Court charged with commercial drug supply and participating in a criminal group after the NSW Police Force's State Crime Command executed search warrants upon four homes across Sydney when they detected an anomaly in a shipment arriving from Peru.
According to police, the searches led to the seizure of 5.3 kilograms of cocaine, as well as $115,000 in cash, a firearms barrel and a substance allegedly used to extract drugs.
The elderly man was one of four charged with various drug and firearm offences.
He did not apply for bail, was formally refused and will return to court on 4 March 2019.
Police have called the interception a major breakthrough in the disruption of an organised crime syndicate operating from South America.
And on Tuesday, Australian Border Force (ABF) officers are reported to have seized a consignment of 20 drums of material labelled as 'liquid fertiliser', which is said to have been imported from China.
Presumptive tests indicated the presence of gamma-butyrolactone (or GBL), which is also known as fantasy or liquid ecstacy, and is commonly used by patrons at dance parties and festivals.
The seizure led to the identification and dismantling of two clandestine MDMA (or 'ecstacy') labs at Menagle and Mount Hunter, during which 650 items were seized including precursor chemicals and drug manufacturing equipment.
Two men were arrested and will face a range of charges relating to participating in the importation of drugs, drug manufacture and drug supply.
NSW Police Force State Crime Commander, Acting Assistant Commissioner Stuart Smith, said the seizure has had a significant impact upon the supply of GBL and MDMA.
"With a record seizure of four tonnes of GBL – whether it was to be used as a precursor or sold as is – and the dismantling of two massive MDMA labs, it's a good start to the disruption of drug supply", he told the media.
ABF Regional Commander, Danielle Yannopoulos, added: "Our message is clear – if you try and import them, we will find them, seize them, and you could face severe penalties".
However, many believe the seizures represent just a drop in the ocean in the overall drug trade, and will have little if any impact upon supply.
The law on drug importation
Drug importation is an offence under sections 307.1 (commercial quantity), 307.2 (marketable quantity) and 307.3 (any quantity) of the Criminal Code Act 1995.
To be found guilty, the prosecution must prove beyond a reasonable doubt that the defendant:
Participated in the importation of a border controlled substance,
Knew it was such a substance or was reckless as to whether it was.
The prosecution will also need to prove the weight of the substance to establish a charge of importing a marketable or commercial quantity.
In Commonwealth cases such as drug importation, the relevant weight relates the pure quantity of the drugs, rather than the 'admixture' (the total weight combined with other substances) which is relevant to state offences.
The following table outlines the relevant quantities for commercial and marketable quantities, as well as the maximum penalties for all three importation offences and the median penalties actually handed-down by courts in NSW.
Offence
Quantity
Maximum Penalty
Average penalty imposed by NSW courts
Importing a commercial quantity of a border controlled substance (section 307.1)

Ecstasy: 500 grams
Amphetamines:750 grams
Heroin: 1.5 kilograms
Cocaine: 2 kilograms
Cannabis leaf: 100 kilograms

Life imprisonment
Imprisonment (92%), with full term of 8 years and non-parole period of 6 years.
Importing a marketable quantity of a border controlled substance (section 307.2)

Ecstasy: 0.5 grams
Amphetamines, heroin and cocaine: 2 grams
Cannabis leaf: 25 kilograms

25 years imprisonment
Imprisonment (99%), with full term of 6 years and non-parole period of 4 years.
Importing any quantity of a border controlled substance (section 307.3)
The prosecution does not need to prove a particular quantity.
10 years imprisonment
Imprisonment (62%), with full term of 18 months and non-parole period of 12 months.
Charged with drug importation?
If you or a loved-one is charged with drug importation, call Sydney Criminal Lawyers® today on (02) 9261 8881 for advice and representation from a specialist criminal defence team that is vastly experienced in defending serious drug cases.
Have a look through our recent criminal law cases for examples of commercial drug importation cases we have won, as well as the difficult circumstances in which we have achieved bail for clients in high-profile, large commercial drug cases.
Receive all of our articles weekly