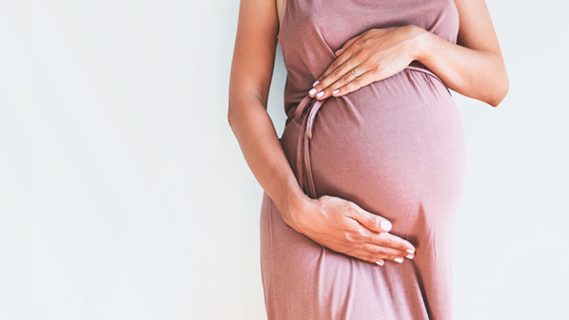 In what's being hailed as a 'historic vote', the Queensland parliament has resolved to repeal an antiquated section of the state's criminal code that considers the termination of a pregnancy to be an "offence against morality".
The code was written more than 100 years ago, well before women had the right to vote, and has been hotly debated since the 1970s when Queensland's first abortion clinic opened in Brisbane.
The prospect of legalising the procedure so incensed the sunshine state's conservative politicians that as late as 1985, the National-Liberal government led by Joh Bjelke-Petersen regularly ordered raids on abortion clinics and prosecuted surgeons.
Historic change
But the bill has passed by 50 votes to 41, and means that abortion will be legal in Queensland until 22 weeks gestation, and thereafter with the approval of two doctors.
Safe access zones will restrict protesters against abortions from coming with 150 metres of abortion clinics.
Doctors will be, however, be allowed to refuse to treat women on moral grounds, in which event they will need to refer the patient to another medical practitioner.
The laws were based on recommendations by the state's law reform commission, and are considered an important step forward in women's rights, allowing them to make their own choices about reproduction.
Statistics suggest that one in three Australian women will have an abortion in their lifetime, and criminalising the procedure can produce social stigma and even contribute to the decision by some women to perform 'backyard procedures' – endangering their own lives.
Abortion is a crime in NSW
In our state, however, abortion is still considered to be a criminal offence.
Abortion offences are contained in sections 82 to 84 of the Crimes Act 1900 (NSW).
Section 82 makes it an offence for a pregnant woman to unlawfully administer a drug or poison, or unlawfully use an instrument to procure a miscarriage.
Section 83 makes it a crime for another person to intentionally cause a woman to suffer a miscarriage using unlawfully administered drugs, poison or instruments.
The maximum penalty for each offence is 10 years' imprisonment.
Section 84 prescribes a maximum penalty of 5 years imprisonment for anyone who supplies or procures a drug, poison or instrument with the knowledge that they may be used unlawfully to cause a miscarriage.
And section 344A provides that a person who attempts to commit any of the offences is liable to the same maximum penalty as someone who actually commits it.
In 2017, a NSW woman was convicted and sentenced to a 3-year good behaviour bond for self-administering a drug in an attempt to terminate her 28 week pregnancy.
Rarely prosecuted
Despite the fact abortion is a crime in NSW, it is rarely prosecuted. This is primarily due to the judgment in the 1971 case of R v Wald.
That case involved a criminal trial of five people – most of whom were health care professionals. The five defendants were involved in performing an abortion at the Heatherbrae clinic in Bondi. They were each charged under section 83 of the Crimes Act.
The trial judge found that an abortion is lawful if there is an 'economic, social or medical ground or reason' upon which the doctor could honestly and reasonably believe that an abortion could avoid a 'serious danger to the pregnant woman's life or her physical or mental health.'
All five defendants were ultimately acquitted on that basis – and the ruling opened the doors to women seeking termination for reasons such as financial disadvantage or instability, or fears of social stigma and judgment – factors which may negatively affect a woman's mental wellbeing.
The judgment also affirmed that abortions do not need to be performed in hospitals – paving the way for women's health clinics to be opened across the state.
But in spite of the ruling and its effects, many believe the crime against abortion is antiquated and should be taken 'off the books' altogether – to help relieve the stigma against the procedure and risk of prosecution.
Safe zones
Last year, the NSW state government passed laws which allowed "safe access zones" around clinics and hospitals that provide terminations.
It was an important step in ensuring that women who access these facilities are given privacy, and protected from harassment and bullying.
Under the 'safe zone' laws, protesters and hecklers who come within 150 metres of clinics face potential penalties of up to six months in prison for a first offence, or 12 months for a subsequent offence.
The safe zone laws passed through parliament with majority vote of 61-18, signalling that perhaps NSW was finally ready to act in the interests of women. But despite Greens Upper House MP Mehreen Faruqi introducing the Abortion Law Reform (Miscellaneous Acts Amendment) Bill – and 73% of Australians supporting legalisation – conservative factions of the legislature have resisted taking abortion out of the Crimes Act.
Around Australia
The ACT formally legalised abortion in 2002, as long as the procedure is undertaken in a medical facility by a medical practitioner.
Victoria decriminalised abortion in 2008 up to 24 weeks of pregnancy. After this period, two doctors are required to agree the procedure is in the best interests of the woman.
Abortion is legal in Tasmania up to 16 weeks of pregnancy, after which two doctors must approve.
And in West Australia, abortion is legal up to 20 weeks of pregnancy, after which two doctors on a panel of six must agree the woman has a serious medical or psychiatric condition, or that there are severe foetal abnormalities.
Now that Queensland – often considered Australia's most conservative state – is joining joined the list of jurisdictions where abortion is not a crime, women in NSW have fresh hope our state will follow.
Receive all of our articles weekly