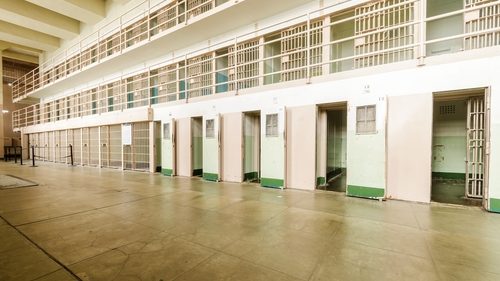 Queensland corrective services minister Mark Ryan announced on 3 July that Borallon Correctional Centre will be expanded to accommodate 349 more male inmates. Once the new cells are ready, the men will be transferred from the Southern Queensland Correctional Centre.
This will allow for that facility to be turned into a women's prison. The minister said that the conversion of the Southern Queensland Correctional Centre will ease overcrowding in the women's prison system, which is at 152 percent.
Mr Ryan failed to mention that this means some of the state's most marginalised women will be placed in the hands of Serco, the notorious public service provider. Currently, the multinational runs the Southern Queensland Correctional Centre and it will continue to do so after its transformation.
A history of failures
Along with the Queensland facility, the UK-based Serco runs WA's Acacia prison, where it's been highly criticised for its repeated failings. And in 2016, a damning report was released into the company's management of the Mount Eden Correctional Facility in New Zealand.
Serco began administering eleven of Australia's onshore immigration detention centres in 2009. The company has since been accused of covering up the abuse of detainees, while a 2014 inquiry found that the Christmas Island Detention Centre was violating international laws under Serco's watch.
But, despite these criticisms and a long list of further accusations that have been levelled against the British company, the Palaszczuk government has seen to fit to establish the world's first Serco-run private women's prison.
Investing in misery
"Successive Queensland governments have sat on their hands for decade after decade while the number of women in prison has exploded," said Sisters Inside chief executive Debbie Kilroy. "Expanding the number of cells will just see more women in prison."
Ms Kilroy charged the Labor government with selling out 350 women and their families to the prison industry.
The advocate for women prisoners told Sydney Criminal Lawyers® last year that building or expanding prisons doesn't alleviate overcrowding. It simply leads to more individuals being incarcerated and further overcrowding.
In her statement, Ms Kilroy said that Queensland Corrective Services has been pushing for a new women's prison for a decade. And while she's not surprised it wants to increase business, she expected the state government to look into options that would reduce the number of women inside.
The Palaszczuk government needs to "think outside the bars for real solutions," said Kilroy.  She outlined that repeated cuts to social and community services has led to a shortage of housing, rehabilitation and mental health services, which has caused women to be "languishing in prison."
The majority of women incarcerated in Queensland are on remand. And Ms Kilroy has pointed out that many women fail to secure parole when they're eligible, as they don't have anywhere to nominate as a suitable residential address, and therefore are forced to remain inside.
Woman behind bars
According to Sisters Inside, women in prison are the most marginalised group in the community, as the women prisoner population experiences extremely high rates of family violence, sexual assault, racism, disability and poverty.
Ms Kilroy explained last year that whilst in prison women are re-traumatised, as they're subjected to intrusive strip searches. Victorian Ombudsman Deborah Glass condemned her state government last week for failing to take up her 2015 recommendation to ban the practice of strip searches.
Deakin University Law School Dean Dr Mirko Bagaric recently explained that the motivations of the very few women who commit violent crimes arises out of victimisation. And he said the overwhelming majority of women inmates are imprisoned for non-violent offences.
Dr Bagaric suggests that women should be given lighter sentences than men are for the same offences, as imprisoning women has a greater impact upon them, as well as the wider community. He also recommends other sentencing options for women, such as electronic monitoring.
The overrepresentation of Indigenous women
Ms Kilroy stressed that the new Serco-run private women's prison will be disproportionately filled with Aboriginal and Torres Strait Islander women. She stated that in Queensland Indigenous women are 16 times more likely to be imprisoned than non-Indigenous women.
In a statement condemning the opening of the Serco-run women's facility, The National Congress of Australia's First Peoples described Aboriginal and Torres Strait Islander women as "the fastest growing prison demographic in the country, if not the world."
In March this year, there were 3,586 women inmates in Australia, and 1,274 of them were First Nations women. This means that 35 percent of the adult female prison population is Indigenous, despite First Peoples only accounting for 2.8 percent of the overall population in this country.
And in Queensland, the percentage was even higher. Aboriginal and Torres Strait Islander women make up 36 percent of the female prison population. That's 298 women out of a total of 815. And Indigenous people only account for 4 percent of the overall populace in that state.
The problems with privatisation
Despite being widely criticised, the use of privatise prisons has grown rapidly over recent decades. A 2013 Sentencing Project report found that Australia had the highest percentage of its prisoners in privately run facilities, which accounted for 19 percent of the nation's inmates.
For the private companies running these facilities, their profit margins are an integral operating focus. And studies have found that cutting costs has led to reduced guard numbers and healthcare options, which endangers the lives of prisoners unnecessarily.
And as private prisons are a business, there's an incentive to incarcerate as many individuals as possible. The 2009 Kids for Cash scandal in the US revealed that two private juvenile facilities were paying two Pennsylvania judges to sentence children to time in their facilities.
Australia's largest prison
Serco is further expanding its prison operations in Australia. The Northern Pathways consortium, which is comprised of Serco, John Holland and John Laing, are currently building the largest prison this country has ever seen.
Situated on the outskirts of Grafton, the Clarence Correctional Centre is on track to be completed by mid-2020. It will have the capacity to detain 1,700 more NSW prisoners, including 300 female inmates.
On 21 August last year, at the announcement that the initial works on the facility had begun, Serco Australia chief executive Mark Irwin said, "Today is the first step to us making a positive difference through our work at the" new facility.
However, Serco critics may find this a dubious statement.
Receive all of our articles weekly