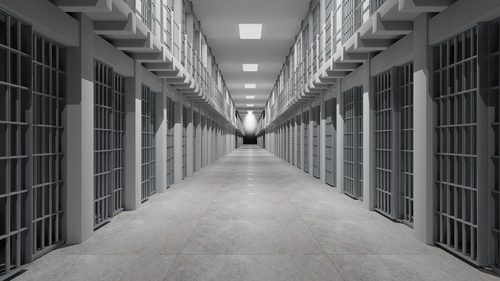 Australian governments pay the Serco group tens of millions of dollars every year to manage sensitive public services such as correctional and detention centres, and a range of defence contracts. The UK-based company is even making a bid to run our public housing.
However, Serco has come under fire in recent years years due its poor record when it comes to delivering positive outcomes – especially in the context of immigration detention centres and prisons.
Paradise Papers
The recent release of the Paradise Papers has renewed concerns over Australia's growing reliance on the company.
The Papers reveal sensitive information about the financial affairs of some of the world's largest multinational companies, and like its predecessor 'The Panama Papers', provides details of companies and individuals who are alleged to be engaging in multi-million dollar tax evasion schemes and other forms of fraud.
Among other things, the Papers explain that Serco's UK lawyers expressed written concerns that their client had been engaging in fraud, covering up the abuse of detainees at Australian detention centres, and even mishandling radioactive waste. The firm described Serco as a "high-risk" organisation with a "history of problems, failures, fatal errors and overcharging".
This fresh information raises questions about whether Australian taxpayers should be relying on and paying Serco to manage public services.
Running our prisons
Serco operates private prisons in Western Australia, Queensland, New Zealand and the United Kingdom. It also runs 11 Australian immigration centres and holds several defence contracts.
The company is slated to build and operate the largest correctional facility in the country near Grafton in Northern NSW, which is expected to have 1,700 beds and be completed in 2020.
Fraud
At the time of the law firm's inquiries, Serco was under investigation from the UK's Serious Fraud Office for gross overcharging in relation to the electronic monitoring of offenders.
The probe ultimately found that Serco had been invoicing the government long after the monitoring periods of offenders had expired, and even charging for individuals who were behind bars and deceased. The company was forced to repay the government £68.5 million.
Serco was also found to have presented false data to Britain's National Health Service on 252 separate occasions. The company was further accused of fraudulent record keeping and manipulating results when it failed to reach targets.
In addition to all of this, the report found that Serco "… is alleged to have covered up the sexual abuse of immigrants in Yarl's Wood removal centre".
Colin Penter from the Australian citizen-led group, Serco Watch, states:
"Their performance, their record of delivery, is so poor, across a full spectrum of the contracts that they deliver. You just have to look at New Zealand in terms of prisons; if you look here in Western Australia in relation to hospitals or prisoner transport. If you look at immigration detention. It's just disaster after disaster."
Yet, governments in Australia are not only retaining commercial relationships with the company, they are expanding them.
Dangers of private prisons
Greens MP David Shoebridge has long criticised Australia's increasing reliance upon private operators.
Mr Shoebridge pointed out that privatisation will not help reduce overcrowding, but instead create a dangerous incentive for private companies to lobby politicians to drive more people into the state's prison network.
"There is a real and ongoing risk for NSW politics when multi-national corporations have a billion dollar interest in putting more and more citizens in gaol," Mr Shoebridge told Sydney Criminal Lawyers®.
"We have seen repeated human rights abuses in the privatised off shore refugee detention facilities run by the Commonwealth, and it is exactly those same corporations like Serco who are lining up to profit from privatised NSW prisons."
According to a report by the US based prison reform group, the Sentencing Project, has criticised that country's reliance on private prisons:
"Research to date on private prisons has found that they perform no better than publicly operated facilities, are not guaranteed to reduce correctional costs, and provide an incentive for increasing correctional and detention populations," adding that the private US model was "flawed and short-sighted."
Nevertheless, the percentage of inmates held in Australian private prisons has increased by 95 per cent in the past 15 years.
Over that same period, the number of inmates in state-run gaols grew by 50 per cent, and the total inmate population has increased by 57 per cent.
In the US
The US Department of Justice recently confirmed plans to phase out private prisons, an initiative signed-off on by former President Barack Obama.
The move followed a report by the Justice Department's inspector general which was highly critical of lax security standards, insufficient rehabilitation initiatives and high reoffending rates.
"Time has shown that they compare poorly to our own Bureau facilities," Deputy Attorney General Sally Yates remarked, adding that there are much higher rates of assaults and contraband in privately run facilities.
This report revealed that inmate-on-inmate assaults were 28% higher in private prisons than government-run facilities, and eight time as many mobile phones were found during routine searches in private facilities.
In the face of the evidence both here and abroad, our governments remain intent on privatising our public services.
Receive all of our articles weekly