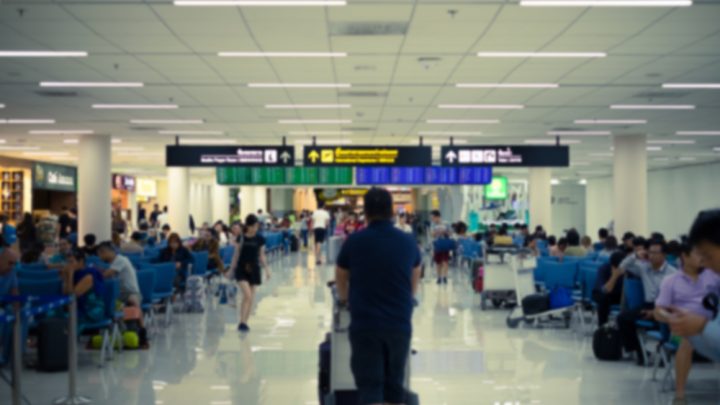 Failing to answer police questions could get you into a lot of trouble. On the other hand, what are your rights when it comes to dealing with police? Sometimes the law is complicated and you are walking a fine line between correctly insisting on your rights and breaking the law.
When it comes to border security, breaches of the law can be very serious. This includes being in restricted areas without a good reason. Australian customs are amongst the strictest in the world.
Customs authorities have the power to seize prohibited items such as weapons, offensive pornography, wildlife, products made from endangered species, and commercial quantities of counterfeit goods. They also patrol the airside, search customer's bags and use sniffer dogs.
Perhaps you have even watched Border Security, as offenders are caught out, fumbling through implausible excuses for why their bag contains large quantities of an illegal substance.
They also police restricted areas very closely – government regulations mean that using phones, cameras and recording devices may not be used in the Australian Customs and Border Protection Service areas. Officers can and will ask you to delete any photos of film recorded if they catch you taking photos or recording in these restricted areas.
And if you are found to be in one of these areas without a good reason you might be in trouble.
In an airport or a seaport, make sure you pay attention to where you are going and keep in mind that there could be severe consequences for being caught in a restricted area.
What is classified as a restricted area?
Section 234AA of the Customs Act (Commonwealth) was amended last year and it currently provides for places set aside for the purposes of the Customs Act.
It regulates which areas are deemed restricted:
Those which are for the use of officers for questioning passengers or crew who are arriving or departing from a ship or aircraft;
Those set aside for examining baggage or;
Those for holding passengers or crew
Such areas are labelled with signs, forbidding access to people who are not authorised to be there, and the use of cameras or sound recordings, mobile phones or other electronic forms of communication around these areas may be forbidden.
Restricted areas will be located either before the last point at which passengers arriving in Australia pass before the processing is completed or after the first point at which departing passengers pass and are subject to procedure by officers. Alternatively, a restricted area may be located in the vicinity of these areas.
If you are found in a section 234AA area, according to section 195A, a police officer may ask you to provide:
Your name
Your reason for being in the section 234AA place
Evidence of your identity
If you fail to answer a question you may be committing an offence, but not necessarily: there is an exception.
If doing so would tend to incriminate you, or would result in further attempts to obtain evidence which would incriminate you, you are not required to comply with the requirements to supply your name, reasons for being there and evidence of your identity.
Penalties are severe, being found in a restricted area could land you a fine up to $5,500.
It is also an offence of strict liability, meaning that all that is necessary to find you guilty is for you to be in the restricted area – a lack of knowledge that you were breaking the law or in a restricted area is not relevant.
If you are charged with an offence under section 234AA it is best to speak to an experienced lawyer, one who has experience in dealing with Customs Act cases.
Receive all of our articles weekly