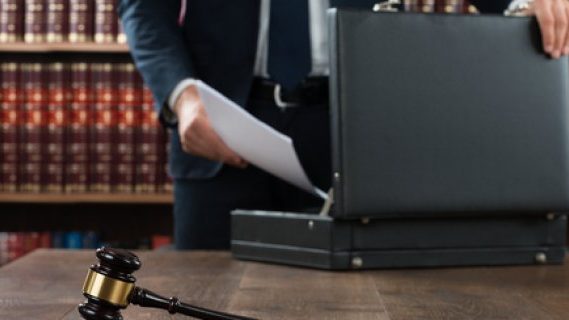 Another NSW lawyer has been struck off for engaging in professional misconduct. This time it was Mr Thai Le Huu Nguyen. The Civil and Administrative Tribunal found him guilty on November 18 this year, for conduct it deemed to be "disgraceful and dishonourable."
It was outlined during the hearing that the 42-year-old solicitor had received client funds, some of which he appropriated for himself and intermingled with his own money. There was also approximately $18,000 of client money that had not been accounted for.
The conduct related to six different cases between 2013 and 2014.
A repeat offender
Peaceful Lawyers, Mr Nguyen's law firm, was located in Cabramatta. From that practice, Mr Nguyen represented Hong Quang Vuong, who was selling a property in Bankstown.
Nguyen did not deposit the proceeds of the sale into his trust account, as a lawyer is required to do. In fact, he closed down that account several months earlier.
The solicitor received two cheques for the sale. One was passed onto Mr Vuong. The other was used to pay the stamp duty on another client's property. Nguyen later paid Vuong the outstanding amount with two cheques – the second of which bounced.
Another client, Mr Quoc Thanh Kim, gave Mr Nguyen over $15,500 to pay stamp duty and rates on a Chester Hill property. However, Nguyen used the money for other purposes. Mr Kim was forced to pay the stamp duty himself and then demand that Nguyen return the money he'd been given.
Then there were the funds belonging to Anh Dung Doan, who was purchasing a Springwood property. When Mr Nguyen got his hands on this cash, much of it disappeared. And when he did make payments on behalf of Mr Doan, the source of that money was unknown.
And the list goes on…
Danh Thi Nguyen's $16,000 was withdrawn from the office account and, when the solicitor eventually paid this client's stamp duty, the cash used mysteriously came from another source.
And as for Quang Chung Nguyen, his money went missing from the office account as well. So the solicitor paid this client's stamp duty using Mr Vuong's money.
Mr Nguyen also represented a couple, who bought a Greystanes property. On March 21, 2014, the day of the final settlement, there was a shortfall of $18,055.
Mr Nguyen's legal representative at the time, produced a letter on May 1 that same year. It acknowledged there were two matters where money had gone missing, one of which was the sale of the Greystanes property.
At the time of Mr Nguyen's hearing, the $18,055 was still outstanding.
The extent, frequency and duration of Nguyen's offending conduct is breathtaking.
Professional misconduct
The tribunal found that Mr Nguyen breached section 254 of the Legal Profession Act 2004. The section requires that a client's trust money must be deposited into a law practice's trust account. There are exceptions to the rule, but they weren't relevant to Nguyen's case.
Mr Nguyen also breached section 255 of the same Act, which requires a law practice to hold a clients' trust money exclusively for the use of the person it was received from, and disburse it in accordance with that client's directions.
In addition to these breaches, Nguyen was found guilty of misappropriating trust funds. The tribunal ordered that his name be removed from the roll of legal practitioners, and that he pay the legal costs of the NSW Law Society.
Protocol to protect the public
Sydney Criminal Lawyers® has reported on several lawyer misconduct cases. And while prosecutions for misconduct are relatively rare, such behaviour reduces public confidence in the legal profession – affecting lawyers who work hard and do the right thing.
The NSW Law Society requires lawyers to abide by strict codes of conduct. These rules cover a wide range of conduct, including how lawyers deal with client money, fees charged and communications with clients, colleagues and other professionals.
When an individual wants to make a complaint about a solicitor, they must do so in writing to the Office of the Legal Services Commissioner (OLSC). Both Mr Vuong and Mr Kim registered formal complaints against Mr Nguyen.
The Law Society requires solicitors to be "fit and proper" persons, and can undertake litigation in respect of complaints referred to the tribunal.
The OLSC 2014-15 Annual report reveals that 2,505 complaints were made against lawyers and other legal professionals over that 12-month period.
The solicitor's evidence
At his hearing on September 5 this year, Mr Nguyen appeared via a telephone call from Vietnam, where he now resides. He produced a letter dated September 4 that he wanted to put into evidence.
The Law Society objected to the letter, on the ground that Nguyen should have provided evidence by affidavit by April 29. They asked that a paragraph of the letter be omitted, as there was no time to assess the assertions made.
In that paragraph, Mr Nguyen claimed to have problems with gambling, alcohol and depression. He said he'd been seeking medical assistance over these issues.
The tribunal agreed to omit the paragraph, but ruled the rest of the letter to be admissible.
Letter of apology
In his letter of apology, Mr Nguyen wrote that he came to Australia as a refugee in the 1980s at the age of 11. He was an unaccompanied minor, who ended up living in foster care.
He was practising on his own for about a year, before "things became messy." He didn't know how to manage his trust account, so he closed it and placed all funds into his office account. He admitted his actions were "stupid" and vowed never to do it again.
Mr Nguyen said he couldn't find any other employment in Australia, so he returned to Vietnam. He agreed to pay the costs of the Law Society and said he hoped to pay back the client's money within a seven-month period.
The solicitor said he posed no danger to the public and that removing his name from the roll was therefore unnecessary. He asked the tribunal to consider suspending him from practice for the period of three to five years.
The final decision
The tribunal found that multiple serious breaches had occurred, ordering that Mr Nguyen be struck off.
In reaching that decision, the tribunal considered the protection of the public, the effect the ruling could have on the legal profession and the lack of confidence they had in the solicitor's ability not to repeat the same conduct if he was put in a similar position.
Receive all of our articles weekly