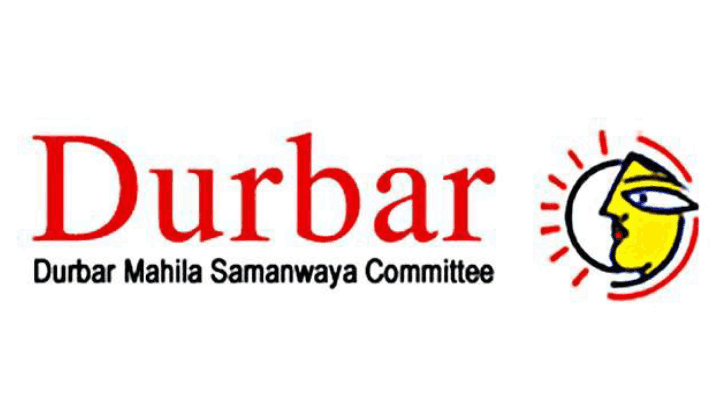 Sex work is said to be the oldest profession on Earth. However, unlike jurisdictions such as NSW, where laws are in place that serve to uphold the rights of sex workers, often in other regions around the globe, sex workers are readily denied their basic human rights.
On 19 May this year, the Indian Supreme Court recognised that under Article 21 of the Indian Constitution, sex workers have a right to continue their profession in a dignified manner and should be free from violence in doing so, which included special mention of police harassment.
The order further set out that sex work is not illegal in India. But there are a number of laws that do criminalise sex work, such as a prohibition on soliciting and the running of brothels is illegal.
So, the Supreme Court ordered that when a raid on a brothel does occur, the sex workers inside should not be arrested.
However, according to West Bengal-based sex worker rights collective Durbar, since the highest court in India upheld the right to be a sex worker, the police have been cracking down harder on those who are working in Kolkata's Sonagachi district and right across the state.
Successful grassroots resistance
In 2006, the Indian government was considering passing the Immoral Trafficking (Prevention) Amendment Bill 2005, which would have criminalised clients of sex workers and made it an offence for anyone to live off the earnings of a sex worker, including family members.
This model of sex work criminalisation is known as the Nordic model as it operates in European nations, such as Sweden and Norway.
But as Australia's peak sex worker organisation the Scarlett Alliance outlines, evidence shows that the Nordic model results in an increased risk of violence towards sex workers, and is detrimental to their health, safety and human rights. And it further creates barriers to HIV and STI prevention.
So, in 2006, Durbar joined a wider sex worker rights movement from across the nation, the All India Network of Sex Workers, and thousands marched upon Indian parliament in New Delhi to demand that the laws were not passed, and they were successful.
The sex workers also demanded that their workers' rights be upheld. That they should be involved in the drafting of any laws that specifically impact their communities. And that the pre-existing laws in the Immoral Traffic (Prevention) Act 1956 that serve to criminalise them should be repealed.
Power in organising
A peer-led and run organisation, Durbar is headquartered in the Sonagachi district of Kolkata, in a laneway at the end of the main redlight area of the city. The organisation was formed in 1995 to uphold the human rights of sex workers in West Bengal, and this included their economic rights.
Sydney Criminal Lawyers sat down at Durbar's Sonagachi office to discuss sex worker rights and mobilisation with Durbar President Bishakha Laskar, Mentor Bharati Dey and Secretary Pintu Maity, who acted as translator.
Durbar represents the voices of over 50,000 sex workers across West Bengal of which 10,000 are right here in Sonagachi.
The organisation's broad political aim of is that it wants to see sex work recognised as any other work and sex workers to be recognised as any other workers.
Can you explain in more detail what that would mean?
Bishakha Laskar: The majority in society think sex work is a bad profession. And when our organisation was formed in 1995, we started to see what kind of violence and other issues were happening in sex workers' lives.
People in society never think of us. They do not consider us to be human beings. But we have a demand in the market, and we are demonised in the market as well.
From this background, we thought this motherless community should come forward, and if it wants to be highlighted, it must be united.
So, sex workers must come together under an umbrella organisation, because in society nobody is going to give you rights, you have to snatch them – you have to grab them from others. That's why we became collectivised.
We are citizens of this country. We have citizenship. But while we are getting some of our rights, we sex workers are not getting all of them. We can't cast any votes, because we don't have any documents.
So, while we are paying tax to the government, still we cannot cast any vote. While there are many services and facilities from the government, we cannot access them because we are sex workers. 
Basically, we don't have any documents.
In May, the Supreme Court made a significant ruling about sex workers regarding Article 21 of the Indian Constitution. What did that mean, and how did it change things?
Bishakha Laskar: For the last 27 years, we have been struggling for the rights of sex workers, and recently the Supreme Court gave a ruling.
What the ruling has said is that if a person is over 18 and they want to take on sex work as a profession, they have the right to, and they can carry on with the work, and the police cannot harass them.
But, surprisingly, even though the Supreme Court has given this verdict, that women who are above 18 years old can carry on with the profession of their own choice, the police have been harassing sex workers more since this decision was handed down.
So, now we feel very much threatened and this is having a great effect on us.
So, the Supreme Court making this ruling has not guaranteed sex worker rights?
Bishakha Laskar: The Supreme Court said that it's fine for a person to be a sex worker, but there continues to be various issues that threaten us, because brothels are not legalised.
So, the police take advantage of this, they always intervene in the redlight area, in the brothels, as they say there are minors in the redlight area.
Police are basically harassing sex workers in this way. So, the police are taking this approach. They are harassing sex workers.
Bharati Dey: The issue is not only with sex work, after 18 years of age in the Indian Constitution, if any person can do a certain profession, then she can do that.
So, what about the police using this approach to intervene?
Bharati Dey: Basically, our organisation is against trafficking, and we have been extensively working for many years to stop child labour.
Durbar has a mechanism here: if any newcomers arrive at a brothel, they have to appear before a board.
This is called the Self-Regulatory Board, which is run by Durbar. It has ten members, six from the sex worker community, and four others from outside, which can include the local MLA or councillor, a lawyer, a doctor or someone from the social welfare department.
So, when there is any newcomer – she may be a minor or she may be an adult – that individual has to appear before the board.
Bishakha Laskar: There is a professional counsellor. So, when a newcomer appears before the board, the counsellor questions them on how they have come here: whether she has come willingly or by false promise, whether she is trapped by a trafficker, or she has come by her own choice.
So, after the counselling, if it is found that the woman knows everything about this profession and about this redlight area, and if it is found she is over 18 and she wants to take this profession, then she can take this profession, because we believe in the right of choice.
If she is over 18 years old, then she is an adult, and it is her choice to take this profession.
But the counsellor also tells her about the pros and cons of the profession. The health issues and other problems that are associated with this profession, which the new entrant should know about. 
So, if she wants to take this profession, then she can because it's her choice.
But if it is found that the girl is a minor, then she cannot take this profession. And we will send her to her parents with the proper documents, or we will send her to a welfare organisation if she is a minor and she is not willing to go back to her home for some reason.
This is the mechanism we use to stop trafficking.
What are some of the other major issues sex workers are facing at present?
Bharati Dey: Whenever a new woman takes on this profession, we tell her about how to keep herself safe from HIV and other sexually transmitted diseases. Not only that, but we also assist her with how to look after her finances.
Durbar runs Usha, which is a multipurpose financial society limited. It is basically a fund run by sex workers for sex workers.
We tell a sex worker how she can save money there. So, from what she earns, she can save a little bit for her future life, so she can use it later.
Does Usha also provide microcredit: small loans that can be paid back with little interest?
Bharati Dey: In earlier times, sex workers could not have any kind of bank accounts because they did not have any official documents. So, in 1995, this cooperative, Usha, was formed so that sex workers can save their money there.
Earlier on, sex workers used to take loans from lenders who would charge exorbitantly high interest. And basically, most of the sex workers are illiterate, so they can easily be cheated.
So, Usha was formed so they could keep money there, and even some of them take out small loans with little interest, because it is for the sex workers.
Now sex workers can save their money with Usha, but they can also save their money in the banks, because now they have documents.
Bishakha Laskar: The translation of Durbar into English is unstoppable.
So, when our collective was formed in 1995, it was to stop violence, to stop trafficking and side-by-side to stop economic violence. They're the dual reasons it was founded.
That's why we have the two parts: Usha and Durbar.
And looking at the violence that Durbar set out to prevent, how has your organisation impacted? Has violence been reduced?
Bishakha Laskar: The background to this organisation is we started the project in 1992. But it wasn't until 1995 that the organisation began.
At that time, sex workers thought they couldn't report any complaint to the police station, even if they were raped or something like that had happened. The police would just laugh at them and say, "You're a sex worker."
So, they could not take any steps in this regard because they wouldn't be taken seriously, and back in 1995, even sex workers believed they were involved in a so-called bad profession.
But since Durbar has been established, there is a different scenario. Now we can meet with the ministers and discuss issues with them. Now we can go to the police station. And we can influence lawmakers too.
Bharati Dey: Advocacy is the greatest tool of our organisation. From the ministers to the local stakeholders and even the landlords to the police and the political leaders: we now have connections with all of them.
Bishakha Laskar: Also, Durbar is now renowned all over the world as media has highlighted us.
We always get approached by the media now, in India and even around the globe. And this has been helped by electronic and social media.
That's why sex workers are now able to stand and raise their voice.
Given the gains that have been made since 1995, what objectives do you have now?
Bishakha Laskar: We're saying this it's not only sex workers. We are jointly raising that this should be for all the small, the meagre or the low, all of them, no matter what profession they do, they should be recognised.
The rights of all these groups should be recognised. And there should not be any particular law for sex workers or other groups, there should be one law for all people. All professions should be equally recognised.
We don't need laws for particular groups. We don't want one law for sex workers and then other laws for other professions.
So, you want a law that recognises all equally?
Bharati Dey: There are people in society who think sex workers are bad. We think that sort of assumption should be changed.
In India, we say there is no caste, no creed, no colour, no customs. We want a law recognising we are all human beings.
Bharati Dey: In 2005, the government tried to impose the Immoral Traffic (Prevention) Amendment, the ITPA. And at that time there was a great protest all over India.
Durbar was a partner in the organisation of the All India Network of Sex Workers. So, we protested strongly. We even marched to the parliament.
At that time the government could not pass this law, the ITPA, because we did great advocacy with policymakers, parliament, and with all the different ministers.
We made them understand what kind of effects the laws would have had on sex workers and their children.
And how were these laws going to impact sex workers and their children?
Bishakha Laskar: There was going to be a law that if sex workers' children were above 18 years old, she or he could not stay with her mother, that she or he could not take her money and that if it was found that the children were still staying with their mother, and taking her money, they would be criminalised. They would be sentenced to gaol. So, that was the law.
Bharati Dey: That was a very discriminatory law, because there is no law like that for other people, only for sex workers.
Bishakha Laskar: So, what is this law? Other people's children in society at 18 years old are starting college. They are not independent. They have to depend on their family members.
But this law is only for sex workers' children. So, what is it saying? It means the law is basically forcing the sex workers children to take on this profession and to become a part of the underground world.
Bharati Dey: There is another law that sex workers cannot solicit customers. Sex workers can only stand in a doorway. But they cannot make a statement or invite any customers.
So, this law is in place today?
Bishakha Laskar: Yes. But we don't abide by this law, because how can sex workers carry on their profession if they can't call customers?
So, we lodged a challenge to the High Court.
Have you had a response?
Pintu Maity: We are waiting for one.
Bishakha Laskar: Then there is this third law: that a madam or landlord cannot rent any house to a sex worker.
So, what are they saying? If a customer comes to me for sex, where do I go? I have no house. I cannot do my work on the street. So, they have to go to a brothel.
And there is still this rule that a landlord cannot rent a room to a sex worker. If there is any proof that a sex worker is practising sex with a customer in a room, both will be arrested, the customer and the landlord, and they can be sentenced to three years in gaol.
And what about the sex worker?
Bishakha Laskar: The worker can be left, because the law says sex workers come in this profession and that is their circumstance.
So, the sex worker will be left but the customer and the landlord will be penalised. They will be sentenced to gaol.
So, that sounds a bit like the Nordic model, which operates in Sweden. If a customer approaches a sex worker, they are the criminal, and the sex worker is not.
Bishakha Laskar: That was the same law that they wanted here in 2006. That the customer always gets in trouble not the sex worker. And the other law they wanted was that the sex worker's family members cannot live off the sex worker's earnings.
But there are many cases where sex workers don't have children or a partner. But they might have a mother, or a father or a brother they need to take care of, but this law says they cannot do that.
So, these laws aren't in place?
Bishakha Laskar: In the year 2006, when the amended laws were to be imposed, we marched to the Parliament, and were successful in reverting the process.
Bharati Dey: There were great protests all over India, and Durbar took a leading role in this movement, along with other sex worker organisations.
So, there was a great protest and that's why this law was not implemented in 2006.
We hired a train, which started from Kolkata and went to the national capital, Delhi. Over 3,000 sex workers and members of other organisations, who were in favour of the movement, went on this train.
We made a protest there. There were about nine to ten thousand sex workers, civil society people and other organisations, who joined the protests in Delhi against this law. So, that's why this law was not passed.
So, a sex worker is not doing anything illegal and the customer is not doing anything illegal here in Kolkata?
Bishakha Laskar: In Indian law, it never says sex work is illegal. It never says that the customer is illegal. They never say that. This profession has been running for a long time, and it is just going on.
But still police harass customers. They arrest customers. But they don't put up a case, what they do is they take money. And after taking money, they leave them.
Because police only wish to take money.
Bharati Dey: The ITPA is no more. But now the government is trying to impose another law. It is called a trafficking law. In this law, all sex workers are criminalised.
If you are in the trade – maybe, you are an 80 year old sex worker or a 20 year old sex worker – all are criminalised.
So, they are trying to do that?
The government is trying to do this.
So, the Supreme Court just recognised sex workers' right to be a sex worker, and now they're trying to criminalise them?
Bishakha Laskar: Yes, the Supreme Court has just said it is like all other professions. But now the government is trying to introduce a law to criminalise all sex work.
Bharati Dey: So, we protest and focus on advocacy because we want sex workers' rights, we want to live like other human beings, and by making laws just for sex workers is not right.
Bishakha Laskar: The people who are making the laws are trying to do favourable reforms for sex workers, but they don't know about this profession.
They don't know about the betterment of sex workers because they are sitting in their airconditioned house.
But what we're saying – what we are demanding – is that if any law or policies are formed for sex workers or for any marginalised community, there must be input from that community.
So, then the laws would be fruitful and useful, otherwise they will hurt.
Bharati Dey: Now the government is spending $1 million to stop HIV. The government is spending more money to control HIV. But at the same time, they are making laws so no sex workers can enter any brothel or landlord's house.
This is a contradiction, because if I get a customer for my earnings, and if I don't get a chance in a brothel, I have to go underground. I have to go to another place, and there I may not be able to use condoms. So, it risks spreading HIV more.
This HIV will not only affect sex workers, but it will also affect society as a whole. So, now the government is saying there will be zero HIV, but side-by-side that they're trying to implement laws that are against this profession.
So, how can they reach their goal?
Bishakha Laskar: In the brothels, the sex workers have rights. The sex workers can refuse to not do without a condom.
But if I go in a hotel or a spa, or anywhere else, I don't have that basic strength, because there the customer has the force.
So, they will do sex without a condom. And this will all lead to spreading HIV.
Receive all of our articles weekly