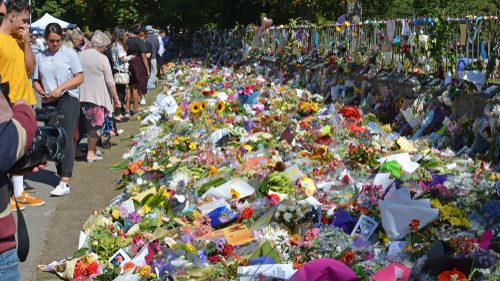 New Zealand Prime Minister Jacinda Ardern has made good on her much-lauded promise to tighten her nation's gun laws in the wake of the Christchurch terrorist attack.
On Thursday, her gun law reform bill passed in parliament, with 119 votes for and just one against. It bans most semi-automatics, semi-automatic conversion parts, some shotguns, as well as high-capacity magazines.
The restrictions were enacted soon after the massacre of 15 March. The alleged terrorist was charged with 50 counts of murder in the Christchurch High Court on 5 April. The Australian-born white supremist was in possession of five legally obtained firearms at the time.
Unsurprisingly, the gun lobby was quick to voice its opposition following the prime minister's announcement that stricter gun controls were on their way. And, of course, Australian gun lobbyists chimed in on social media to criticise Ardern's move as well.
Indeed, there are pro-gun lobbyists in this country who argue that the gun controls brought in by the Howard government following the 1996 Port Arthur massacre have done little to curb gun violence, meaning that it's mainly illegal firearms that have wreaked damage in the community.
However, the fact is that this is not the case. In fact is that there have been no public mass shootings since the laws took effect. The majority of mass shooting violence over the past 30 years has, as a matter of fact, involved legally possessed weapons. And while the number of illegal weapons is down, legal weapons are on the rise, thus posing the real threat.
Licensed to kill
Gun Control Australia president Samantha Lee pointed to the research of Associate Professor Philip Alpers of the Sydney School of Public Health, which found that "from January 1987 to August 2018 out of the 14 mass shootings in Australia 53 percent of victims were shot by a licensed gunowner."
"Ninety one percent were shot by a person with no previous history of violent crime," Ms Lee outlined. "Eighty one percent were shot by a person with no previous history of mental illness and 56 percent of victims died in a shooting in which a military-style semiautomatic weapon was used."
As Professor Alpers set out in a 2015 article in the Conversation, in regard to mass shootings, homicides and common gun deaths, the perpetrator is frequently a former "law-abiding firearm owner pulling the trigger on a lawfully held gun".
That rocked the nation
And just like the Christchurch massacre, the most well-known of a spate of 13 public mass shootings that led to the establishment of the 1996 National Firearms Agreement were carried out using legally possessed weapons.
Shortly after 9am on 8 August 1987, 19-year-old Julian Knight opened fire into oncoming traffic on Hoddle Street in Melbourne's Clifton Hill killing seven strangers. The ex-army cadet legally-owned the arsenal he'd had stored under his mother's bed.
North Strathfield taxi driver Wade Frankum applied for a gun licence and bought himself a semiautomatic rifle in 1991. On 17 August that year, the 33-year-old killed eight people, including himself, and injured another six in an incident that became known as the Strathfield massacre.
Unimaginable horror
The mass shooting that finally led the government to tighten gun controls in this country was the Port Arthur massacre that saw Martin Bryant kill 35 people and injure another 23 on 28 April 1996. Although, the gunperson in this case was a little different as he didn't possess a gun licence.
But, the system was so flimsy that he was able to buy one of his weapons – an AR15 semiautomatic rifle – from a licensed gun dealer in Hobart without producing any documentation. And this allowed him to fire 17 shots that left 12 people dead and another 10 injured in just 15 seconds.
"The gun law model Australia introduced back in 1996 has undoubtedly saved many lives and prevented so much grief," Ms Lee said via email. And she added that in the more than twenty years since Port Arthur there's be no random public mass shootings.
A drop in illicit firearms
"The risk of an Australian dying by gunshot fell by more than 50 percent in the years after Port Arthur," Professor Alpers told Sydney Criminal Lawyers. And he explained it's simple math, less firearms equal less gun deaths, just like less mosquitos will see a drop in malaria.
Nevertheless, the founding director of GunPolicy.org explained that "there are people who simply won't accept that the more guns there are, the more people are likely to be shot". In fact, he said that going against the scientific evidence, some assert more guns make you safer.
Following Port Arthur, Australia destroyed a million firearms, the professor related. And while it's hard to gauge their number, "illicit firearms are getting rarer and rarer in Australia", which is evidenced by the price of a good quality one having "risen hugely over recent years".
Chipping away at "sensible gun laws"
A recent report commissioned by Ms Lee's organisation found that in 2017, there were 3.6 million firearms in this country, whereas prior to Port Arthur there were 3.2 million, she said. And gunowners now own more guns, with "2.1 guns per gunowner in 1997 to 3.9 guns per owner" now.
"The cause of this rise in gun numbers can be put down to decades of political pressure placed on governments across Australia by a well-connected and well-funded gun lobby," Ms Lee made clear. "Much of the legal erosion has gone unnoticed", as "the watering down has been incremental".
According to Lee, significant changes have included, opening public lands to recreational hunting, removing 28 day waiting periods for additional hunting firearms, allowing "members of the public to shoot unlicensed at gun clubs" and opening up the criteria for high-powered firearm possession.
Politicking for guns
So successful are the Australian gun control laws that the US National Rifle Association wants to see them softened, as they're a hindrance to its cause. That's why the organisation was recently sidling up to members of Hanson's One Nation party.
But, while Pauline's gun-toting ways crumbled, along with her Port Arthur-doubting conjecture, the recent NSW election saw the Shooters, Fishers and Farmers Party take out three seats in the state lower house.
This party receives most of its funding from gun lobbyists and gun clubs and it wants to allow the use of firearms for self-defence. And as Ms Lee pointed out in a recent article, this party – that will hold the balance of power at times – has already managed to erode state gun laws considerably.
Gunning for control
Professor Alpers explained that having political parties that have formed to specifically fight for gun rights is unique to the Australian political setting. And he added that the Shooters Party is certainly "very cashed up".
"Because of the wealth of the multi-million-dollar war chests that they have accumulated since the Port Arthur years, they're a very potent force ready to spend up large on elections," the professor warned. "They spent $500,000 on the last Queensland election alone."
"So, they have plenty of cash. And they are waiting their opportunity to roll a few more politicians and reverse and weaken gun laws" further, he concluded.
Receive all of our articles weekly