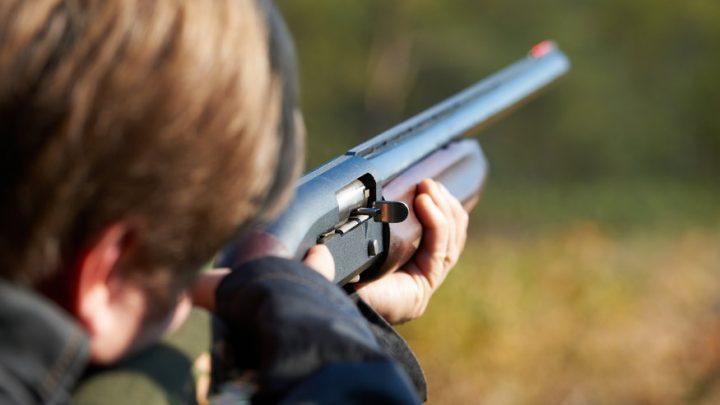 Last week, we featured a piece on the mass shootings that led to tighter gun controls in Australia, such as the Hoddle Street and Strathfield massacres. There were others.  Frank Vitkovic killed eight people and then himself in the 1987 Queen Street massacre in Melbourne.
In 1992, Malcolm Baker killed six people, including his ex-girlfriend Kerry Gannon, in the Central Coast massacre in Terrigal. Just weeks prior to the incident, Ms Gannon had taken out a domestic violence order against Baker.
Of course, it was the large number of people who were killed during the Port Arthur massacre that led then-prime minister John Howard to implement tighter gun control laws under the 1996 National Firearms Agreement (NFA).
In 2002, further legislative reforms were implemented. The National Firearm Trafficking Policy Agreement led to additional controls on the illegal trade in firearms, and the National Handgun Control Agreement imposed restrictions on the availability of handguns, particularly those that are easily concealable.
As a result of these agreements, Australia's gun laws became the envy of many other countries.
The National Firearms Agreement
The NFA established  a new licensing and registration system. Under the agreement's provisions, a permit needed to be acquired for every firearm. The safe and secure storage of firearms was also a feature. There were requirements regarding the recording of firearm sales, and transactions being carried out as prescribed.
The agreement also set up a system for categorising firearms: A, B, C, D and H. Category A comprises the least powerful rifles with limited firing capacity, such as air rifles and shotguns. Category D contains the most powerful firearms, in respect of which greater restrictions were imposed. And category H accounts for handguns.
Under this system, Australian gun owners are licensed under the category of firearms they're permitted to own. Category A and B applies to target shooting and recreational hunting.
People with an occupational requirement for a firearm hold a category C licence, such as primary producers. However, category D firearms are prohibited, except for use by the military, contract shooters and in vertebrate animal control.
Self-defence is not a valid reason
Under the agreement, all jurisdictions were made to implement a uniform testing system that requires potential gun owners to establish a "genuine reason" to own a firearm. The agreement outlined that personal protection is not "regarded as a genuine reason for owning, possessing or using a firearm."
It also banned the sale and possession of automatic and semi-automatic long-arms. However, there are "exceptional circumstances" where this prohibition doesn't apply.
These firearms can be used by the military, the police and for other government purposes, as well as by occupational categories of shooters who have been licensed for specific purposes, such as exterminating feral animals.
The Adler A110 ban
The 2014 Lindt café siege prompted a review of the NFA. The Turnbull government quietly published the 2017 National Firearms Agreement in March this year. There was no public announcement. The document simply appeared on the attorney-general's website.
Australian Greens Senator Lee Rhiannon has stated the amended agreement waters down gun control laws. The senator said it makes it easier for those charged with domestic violence matters to regain their guns, and paves the way for the importation of the Adler A110 lever action shotgun.
Since October 2015, the importation of the five-shot Adler (five in the magazine and one in the chamber) has been legal in this country. However, the importation of the Adler A110 (seven in the magazine and one in the chamber) is not. The Abbott government placed a ban on it in July 2015.
Lever action shotgun categorisation
Queensland lawyer Mark Stone countered Senator Rhiannon's claim regarding the erosion of laws surrounding the Adler. Mr Stone argues that the 2017 NFA has actually placed tighter restrictions on the possession of the lever action shotguns.
The lawyer points out that lever actions with a capacity no greater than five rounds – including the five-shot Adler – are to be moved to category B, while, "Adler lever action shotguns with a magazine capacity of greater than 5 rounds were to be moved to category D".
Mr Stone explains that placing the Adler A110 in the more restrictive category D "would see them moved out of the categories available to the average firearms owner, who generally only possess category A or B firearms licenses."
This is despite lever actions having been classed as category A in the original NFA, he adds.
Tighter restrictions for updated lever actions
Chair of Gun Control Australia, Samantha Lee, says that while these firearms have been put in higher categories, the placing of the five-shot Adler into category B "will make very little difference to the uptake of these guns."
Gun Control Australia want the five-shot Adler to be placed in category C, as lever actions like the Adler are the only firearms in category B with "rapid fire ability," and it still leaves these weapons available to the large numbers of licence holders under that category.
The group agrees that the Adler A110 should be placed in category D. Ms Lee told Sydney Criminal Lawyers® that  "what makes the Adler A110… lever action shotgun so concerning is the fact it has a removable tubular magazine."
This magazine can be removed and then extended so it can hold up to twelve shots. Indeed, a magazine extension market has opened up in Australia since the five-shot was made available, which allows owners to extend the weapon's magazine up to eleven rounds.
The 2017 NFA has "failed to address the emerging problem of the modification of firearms by the extending of a firearm's magazine," Ms Lee states.
The gun control advocate explains that the reason why lever action shotguns were placed in category A in the original NFA is that back in 1996, they were "quite clunky and difficult to use." She says that 20 years on, these weapons are slicker, hold more ammunition and propel it at a much faster rate.
Senator Rhiannon's position
In regards to Senator Rhiannon's statement that the 2017 NFA gives the "green light to the lifting of the import restriction on the Adler A110," Ms Lee says that this is correct – that the agreement doesn't restrict the importation of the weapon.
"In fact, it leaves this firearm off the listed guns to be restricted for importation," she adds.
According to Ms Lee, the new agreement makes it easier for people who've been subjected to a Domestic Violence Order (DVO) within the past five years to get their firearms back – although she points out that a DVO doesn't necessarily mean a person has been charged with a domestic violence offence.
"Clause 38(d) has been inserted into the 2017 NFA which allows for those who've had their licence refused or cancelled and their firearms seized to appeal the decision," Ms Lee explains. And this appeal clause – which is open to those who've been the subject of a DVO – wasn't in the original agreement.
And there's more…
Ms Lee outlined that the 2017 NFA further weakens Australian gun laws in a number of other ways.
It gives greater "access to high-powered self-loading long-arms by expanding the criteria for category D to include occupational purposes", whereas in the original agreement it was only for "official purposes."
Paragraph 13 of the agreement now allows for "a restricted group of individuals other than primary producers being able to apply for category C firearms".
And the national firearm registration and tracking system appears to be weakened, as the agreement "no longer requires state and territory firearms databases to be linked," but rather just shared, Ms Lee adds.
It's a matter of lives
In Australia, state and territory governments are responsible for regulating the use, possession and sale of firearms.
Gun Control Australia are currently running a campaign to raise funds, as they're conducting a national gun audit to ascertain how each jurisdiction has weakened their gun laws over the last two decades.
Some Australian gun rights groups argue that things have changed since 1996, and due to the current threat of terrorism, citizens need greater access to firearms for protection. However, this was the same reason former prime minister Tony Abbott gave for restricting access to Adler shotguns.
Over the last twenty years, a total of 6 people have been killed in Australia in what have been termed terrorist incidents. However, in 2015, 158 people were murdered in domestic and family violence incidents.
While 21 years ago in Port Arthur, Martin Bryant managed to kill 35 people and wound 23 more in one day using his AR-15 rifle.
Receive all of our articles weekly