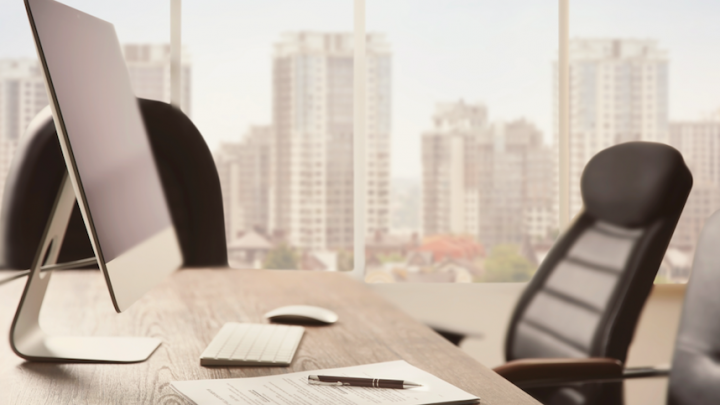 There's a new law firm in Darwin calling itself the first in Australia with no lawyers.
The firm has an office, but you make appointments with a computer and, when you attend, you sit at a screen and answer a series of questions.
The firm, aptly called 'The Law Firm Without Lawyers', says its business platform is software called Ailira which it explains can assist clients with many issues relating to estate planning such as will, with business structuring including discretionary "family" trust deeds, and with company incorporation and partnership agreements.
Because there's no actual lawyer involved, the firm says it can save clients a heap on legal costs.
Can technology replace a lawyer?
The software, called Ailira, uses Artificial Intelligence (AI).
Advances in AI have come a long way in recent years, but the ability for it to 'think' like a human is still way off. According to technology experts, it will be 30-50 years before AI can come close to realistically replicating the human brain.
So, the question is, can technology replace a real human lawyer?
Technically, a robot or a piece of software is not qualified to give legal advice. Furthermore, most legal experts would say: proceed with caution. Why?
There are so many complexities in law, and nuances in every individual situation, whether it's a will, a business contract, or especially a criminal or family law case. It's doubtful that even the most intelligent software can make provisions for individual circumstances, over a 'one-size fits all' approach.
Law is still a complex language too – not easy for a layman to understand. If you've bothered to read your smartphone software or any app upgrade terms and conditions lately, you'll know that 'legalese' is not straightforward. While the consequences of not completely understanding the terms and conditions of a gaming app may be minimal, legal matters are complicated, and the repercussions of not understanding them can be serious.
Having a thorough knowledge not just of the law itself, but being able to look at a person's entire circumstances, apply to law correctly, and perhaps most importantly negotiate matters with other professionals and argue cases before courts and tribunals in a persuasive manner is where human lawyers can make the most difference.
Technology and the legal sector
Lawyers around the world are certainly starting to embrace technology.
Laws schools in Australia are incorporating technology studies into law degrees to equip future grads for a highly-technology-enabled future.
There have been some welcome advancements such as DoNotPay, a very popular US app that's helping people to dispute parking fines. It became so successful its inventor has since developed an app that's helping asylum seekers apply for visas.
In many cases, the fee for a lawyer can be a lot more that the cost of a fine, and many disputes are pretty straightforward. In these circumstances, the aid of technology can be a real bonus.
Websites such as Avvo.com in the US offer free access to lawyer profiles, consumer reviews, peer endorsements and overall lawyer ratings, helping people to choose the right lawyer for their particular situation.
The use of social media is on the rise, too. Legal resources including pages, blogs and videos on how to represent yourself in court have been published by a number of law firms. The Sydney Criminal Lawyers® website alone has more than 5000 pages of original legal information freely available to the public, as well as hundreds of original videos over the firm's 12 websites, and even the NSW Pocker Lawyer app which contains hundreds of the firm's blogs and videos. So providing free information to the public is certainly nothing new.
That said, knowing the law and applying it for the benefit of clients in a real-world context can be two different things, and in many cases there is no substitute for specialist experience.
Only time will tell whether the Law Firm Without Lawyer model will be successful. The firm explains that Ailira software can take care of much of preliminary, repetitive work – form filling for example, and this can save clients money.
But no matter how useful technology may be, many feel there will always be the need for human involvement. In the context of criminal law, qualities that can make all the difference in a client's case include strong negotiating skills, the ability to write persuasive letters to withdraw or downgrade charges and the ability to fight for a client in court – these will always form part of what sets lawyers apart from a piece of software.
Receive all of our articles weekly