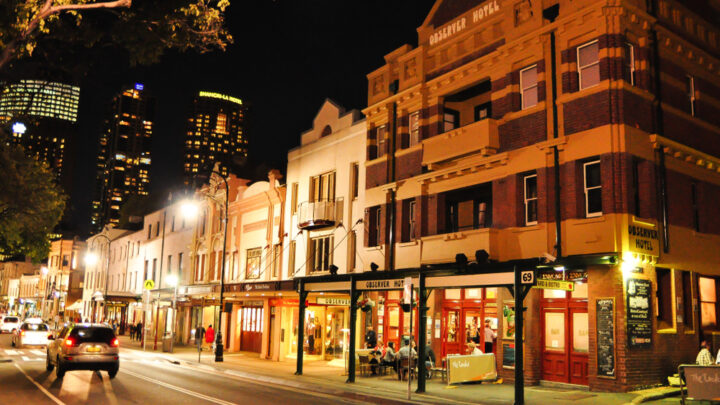 A 21 year old has been handed a community correction order and ordered to pay more than $40,000 after a boozy night he says he was too drunk to remember.
During sentencing proceedings in Downing Centre Local Court, the Presiding Magistrate heard that during an alcohol-fueled night in Sydney in August 2020, Lachlan Scarfe deliberately set off the fire sprinklers at El Camino Cantina bar/restaurant in The Rocks, costing the venue tens of thousands of dollars.
The police facts state that Mr Scarfe told police he could not recall the events due to his level of intoxication, but the apprentice carpenter was filmed standing on a toilet smashing a light globe, saying to a witness "Oi, film this! Watch this!"
The venue claimed it lost $30,000 in revenue because it was forced to evacuate patrons who were soaked by the fire sprinklers.
NSW Fire and Rescue estimated it cost $2,500 to assist with two trucks and a number of personnel.
Mr's Scarf's criminal defence lawyers submitted to the court that their client was acting out after losing his job as a result of the Covid pandemic, and that he also suffered mental health issues. They submitted that 'didn't know why he did it'.
However, Magistrate Michael Barko determined there was "no justification" for they young man's actions, sentencing him to an 18-month community correction order and ordering he pay $43,161 to the venue's insurer.
Intentionally or recklessly destroying or damaging property
Destroying or Damaging Property is an offence under section 195 of the Crimes Act 1900 which carries a maximum penalty of 5 years in prison in the District Court, or 2 years if the case remains in the Local Court.
To establish the offence, the prosecution must prove beyond a reasonable doubt that:
The defendant destroyed or damaged property
The property belonged to another person, and
The defendant intended to cause the destruction or damage or was reckless as to whether his or her actions would cause the destruction or damage
The defendant must be found not guilty if the prosecution is unable to establish all three of these 'elements' of the offence.
Destroying or damaging by fire with intent to cause injury
Section 196 of the Crimes Act sets out the offence of destroy or damage property with the intention of causing injury to another person.
This offence is punishable by a maximum penalty of 14 years if the damage is caused by fire, or 16 years if this is done during a public disorder.
Dishonestly destroying or damaging property by fire
Under section 197 of the Crimes Act, a person commits an offence if he or she dishonestly destroys or damages property for financial gain.
This offence is punishable by a maximum of 7 years in prison, or 14 years if it is caused by a fire or explosives.
The maximum increases to 9 years in prison if the act is committed during a public disorder, or 16 years if it is during a public disorder and caused by fire or explosives.
Defences to the charge
Where the evidence raises a valid legal defence, the prosecution must prove beyond reasonable doubt that the defence is not applicable.
If the prosecution is unable to do so, the defendant must be found not guilty.
The defences to destroy or damage property include:
Duress, and
Going to court?
If you are going to court over allegations of destroying or damaging property, call Sydney Criminal Lawyers anytime on (02) 9261 8881 for expert advice and formidable representation by our profession-leading criminal defence team.
Receive all of our articles weekly
Authors
Sonia Hickey
Sonia Hickey is a freelance writer, magazine journalist and owner of 'Woman with Words'. She has a strong interest in social justice, and is a member of the Sydney Criminal Lawyers® content team.