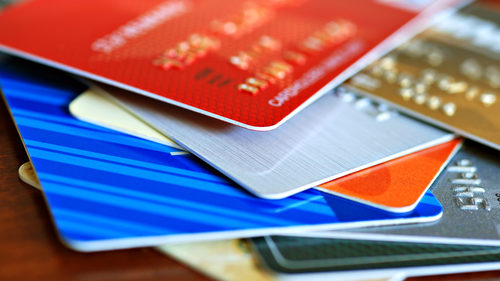 A woman accused of obtaining the identification information of several people and using it to create over 300 fake bank accounts to fraudulently obtain funds and goods has died three days after being hit by a Bondi bus at around 7pm on Tuesday, 16 July 2019.
29-year old Amy Holden was charged with 15 offences, including possessing identification information, dealing with identification information, participating in a criminal group and eight counts of fraud. 
The charges related to her alleged involvement a criminal syndicate accused of using the information to obtain least two million dollars worth of cash and luxury items, including expensive cars and designer watches.
The proceedings followed police raids on a number of homes in Sydney's inner west and south west, during which detectives claim to have seized large quantities of cash, numerous credit cards and identity documents, jewellery and three luxury cars.
Ms Holden appeared in Central Local Court on 11 June 2019, during which she entered pleas of guilty to three counts of drug possession. Her criminal defence lawyer indicated that pleas of guilty were likely to be entered to a number of the fraud-related offences.
Possessing identification information
Possessing identification information is an offence under section 192K of the Crimes Act 1900 (NSW), which carries a maximum penalty of 7 years in prison.
To establish the offence, the prosecution must prove beyond reasonable doubt that:
You possessed identification information, and
You intended to use that information to commit an indictable offence.
'Identification information' is that relating to another person, whether the person is dead or alive, real or fictitious, that is capable of being used to identify a person, whether by itself or in conjunction with other information.
It includes:
A name, address, date or place of birth, marital status, relative's identity,
A driver licence or driver licence number
A passport or passport number,
A voice print or biometric data
A credit or debit card, its number or data stored or encrypted on it,
A financial account number, user name or password
A digital signature
Any series of numbers and/or letters intended for use as personal information, or
An ABN
An 'indictable offence' is one that can be referred to a higher court, such as the district court. This generally applies to offences that carry a maximum penalty of more than 2 years in prison, such as fraud, embezzlement, money laundering, larceny and most computer offences.
Dealing with identification information
Dealing with identification information
Is an offence under section 192J of the Crimes Act 1900, which carries a maximum penalty of 10 years in prison
To establish the offence, the prosecution must prove beyond reasonable doubt that:
You dealt with identification information, and
You did so intending to commit or facilitate an indictable offence.
Section 192I of the Crimes Act makes clear that 'dealt with' includes making, supplying or using the information.
Defences to identification information charges include duress, necessity and self-defence.
The offence of fraud
The most frequently prosecuted fraud offence in New South Wales is contained in section 192E of the Crimes Act, which is punishable by a maximum penalty of 10 years in prison.
The section provides that any person who obtains property belonging to another, or obtains any financial advantage or causes a financial disadvantage to another, where this is done dishonestly by any deception.
To establish the offence, the prosecution must prove that:
By a deception, you acted dishonestly, and
Your actions created a financial advantage over another person's property, or caused them to suffer a financial disadvantage, and
Your actions were intentional or reckless.
You are entitled to an acquittal if the prosecution is unable to prove each of these elements beyond a reasonable doubt.
In assessing the seriousness of any fraud offence, the court is required to take into account a range of factors including:
The amount of money involved,
The length of time over which the offences were committed,
The motivation for the crime,
The degree of planning and sophistication, and
The extent of any breach of trust.
Going to court for a criminal offence?
If you have been charged with a criminal offence, call Sydney Criminal Lawyers anytime on 9261 8881 or email us at info@sydneycriminallawyers.com.au to arrange a free first conference with an experienced criminal defence lawyer who will advise you of the relevant laws, your options and the best way forward.
Receive all of our articles weekly