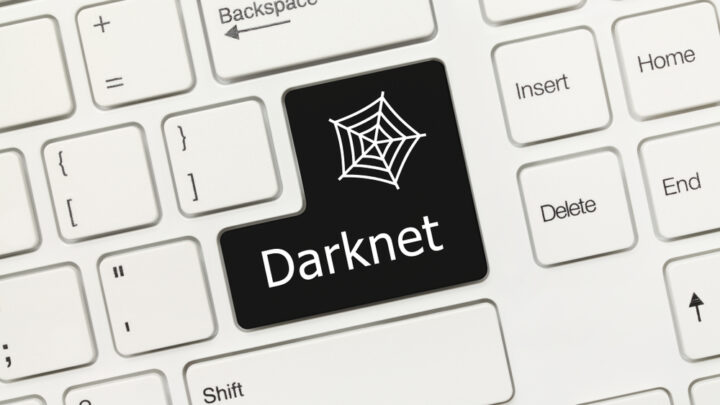 An Australian man stand accused of being the mastermind behind the darknet's biggest marketplace.
The site, known as 'DarkMarket', has already been shut down, but police allege the website had been used to facilitate the purchase and supply of prohibited drugs, counterfeit money, stolen credit cards, anonymous mobile phone SIM cards and malware, with 2400 vendors and more than half a million users around the globe.
Investigators claim that over 320,000 transactions were carried out via the marketplace, with more than 4,650 Bitcoin and 12,800 Monero changing hands.
This equates to a turnover of around AUD $220 million.
Arrest
The father from Queensland has been arrested in Germany and been ordered by a judge to be remanded in pre-trial custody. Formal charges are yet to be laid.
His arrest comes after a lengthy international investigation involving Australian, US, British, Danish, Swiss, Ukrainian and Moldovan law enforcement agencies.
What are Darknet markets?
Darknet markets are e-commerce sites designed to lie beyond the reach of regular search engines.
They are popular with criminals, because buyers and sellers are largely untraceable. Websites are only accessible with specialised identity-cloaking mechanisms, and the sites are often hosted over multiple encrypted servers to avoid further detection.
During the Covid-19 pandemic, the dark web has become increasingly popular for drug supply, as street vendors have been under lockdown.
In 2016, two researchers studied activity on the DarkWeb to find out exactly what goes on there.  They identified about 5,200 sites, of which almost half (48%) were apparently inactive and containing no content.
Of those that seemed active, well over half appeared illicit, hosting a widely diverse set of criminal activities including selling illegally obtained prescription medicines. money laundering, counterfeiting, stolen accounts or credit cards.
Others espoused extremist ideologies or support for terrorist violence. A number of sites contained a range of pornography involving children, violence and animals, and others provided hacking tools, weaponry or hit men for hire.
Pursuing alleged offenders
Around the globe, countries are investing more in specialist policing units to detect and pursue illegal activity on the dark web. Australia is no different.
Last year, the Morrison government announced a $1.67 billion Australian Cyber Security Strategy 2020, with a significant investment in enhanced police powers and new laws which would allow the Australian Signals Directorate (ASD) – to broaden its reach.
According to the government this is absolutely necessary to enable Australian authorities to fight "foreign criminals that seek to target Australians".
In the weeks prior to Christmas, Peter Dutton introduced legislation to Parliament as part of this overall strategy. The Surveillance Legislation Amendment (identify and disrupt) Bill aims to give Australian Federal Police, the Australian Criminal Intelligence Commission (ACIC)and the Australian Signals Directorate spy agency, powers to disrupt and investigate a much broader range of crimes.
New Australian legislation
Specifically, the bill enables new types of warrants to be issued upon suspicion that a "relevant offence" is being committed, such as a "serious commonwealth offence" or a serious state offence that has a federal aspect. Serious offences are those which are punishable by a maximum sentence of three or more years in prison.
The warrants allow the AFP and ACIC to disrupt data by modifying, adding, copying or deleting in order to frustrate the commission of serious offences online, collect intelligence on serious criminal activity being conducted by criminal networks; and allow the AFP and the ACIC take control of a person's online account.
While the legislation is still being debated, there are concerns that there are not sufficient safeguards within the legislation to provide a sensible balance between giving police sufficient powers to pursue criminals and protect democratic freedoms. The significant concern is that  it exponentially increases the Government's ability to spy on all Australians.
Receive all of our articles weekly